IT could be a way for Sol Mercado – and to some extent coach Tim Cone, too – of making up for lost time.
Finally getting the chance to work together, Cone and Mercado are now showing what they should have been doing about a decade ago as the duo and the rest of the Barangay Ginebra Kings gun for another championship in the PBA Philippine Cup.
The two had won their first title together during the Governors Cup when the Kings ended their eight-year title drought by drubbing the Meralco Bolts in the best-of-seven finals.
Now they'll try to topple mighty defending champion San Miguel in the title series that gets underway on Friday at the Mall of Asia Arena.
It was a partnership that's supposed to have started nine years ago at Alaska, but somehow, somewhere didn't work out the way it was today.
As Alaska head coach then, Cone picked the stocky guard from Sacramento, California as the team's No. 5 overall pick in the 2008 Rookie Draft. But Mercado never had a chance to play for the iconic mentor as the franchise quickly traded him to Rain or Shine.
"We drafted him, and the next day we traded him," recalled Cone of the trade that sent Mercado and Eddie Laure to Alaska for Joe Devance and a couple of second-round picks. "Literally, we have him in a workout the next morning (of the draft), and that afternoon, we traded him."
Continue reading below ↓
Recommended Videos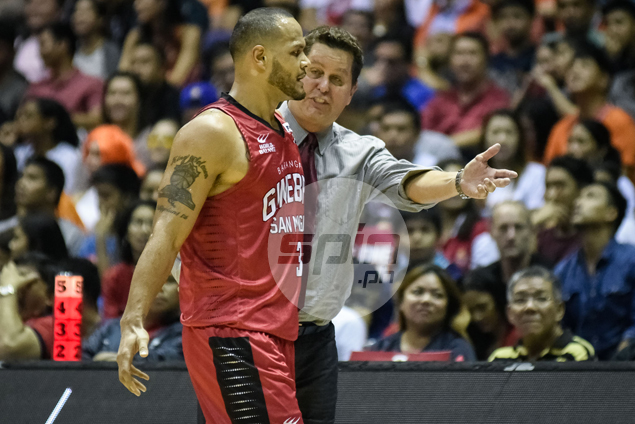 While Devance and Cone won a couple of championships together, first at Alaska and later at Purefoods, Mercado bounced around the league. In a three-year stretch, he found himself moving from Meralco to GlobalPort to San Miguel back to GlobalPort to Barako and finally to Ginebra just a year ago by way of a trade for Joseph Yeo.
Cone, 58, admitted Mercado somehow earned a reputation of being -hard-headed' in the course of his failure to stick with a single team, and he was ready to deal with it when the coach came over to Ginebra from Star.
"Sol has always been known as one of the hard-headed guys and I kind of expected that when I came (to Ginebra)," he stressed.
But that didn't have anything to do on the Alaska decision to trade him after tabbing him in the draft that had Gabe Norwood as the No. 1 overall selection.
"The only reason we trade him was because we already had Willie (Miller) and LA (Tenorio) at the time. We have too many guards, we were small, and Rain or Shine wanted to trade Joe," said Cone. "It's logic, we needed a big guy, and they wanted more of a backcourt guy so it worked out for both teams.
"So it was no reflection on Sol at all. We didn't even know who Sol was. I didn't know anything about him. I didn't know about his personality or anything," he added. "We heard about him, we watched him in the rookie camp, and so we picked him up. We just like his body, his skills, his quickness, and speed."
As fate would have it, Devance, Cone and Mercado are now teammates with the Kings, and the 32-year-old Fil-Am guard reflected on what would have been.
"Me and Joe had talked about that all the time," Mercado said. "Imagine if I stayed on at Alaska and was able to play my career under Coach Tim, I wonder how it would turn out to be."
But everything has a purpose, and Mercado believed God had other plans for him that time, saying, "I have always felt God has a bigger purpose and plans for my life."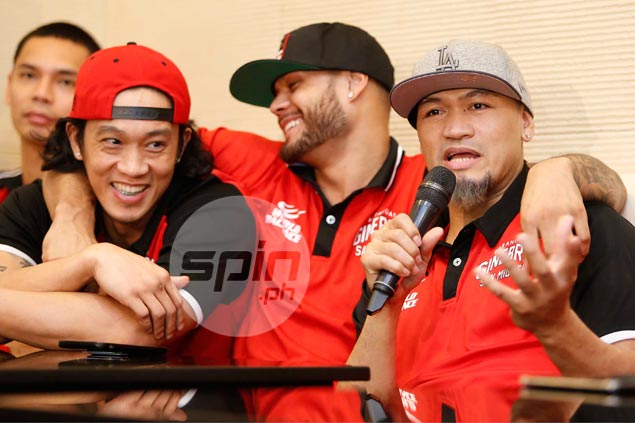 Back together a decade later, Cone likes what he sees in Mercado.
"Sol is always open and receptive to learning, to grow. He really believes in the idea of growth. He's been very receptive to everything that I've tried to mentor to him," said the multi-titled coach. "He sees me as a mentor and I really appreciate that."
It's not a perfect partnership, but something which Cone can tolerate.
"He doesn't always, just like anybody, follow exactly what… you know, because he has his own mind, his own ideas, his own emotions, and we clashed at times," said a smiling Cone.
"But he's incredibly receptive to what we try to teach, and what we try to do as players."
Mercado has high respect for Cone and admitted learning a lot from him. He also added fitting in in Tim's system even for just a short period of time playing under him.
"I felt like a rookie again, being able to learn some mistakes I never knew about the game, and just about life," said the two-time All-Star.
Finally with 'family,' Mercado is finally showing what he can do. The barrel-chested guard played a big role in Ginebra's title run in last season's Governors Cup and was without doubt the Kings' most consistent player in the seven-game conquest of Star in the Philippine Cup semis.
While nothing is permanent in the world, Mercado hopes his stint with the Kings and Cone will be till the end of his playing career, professing how he found a true family in the league's most popular franchise.
"I hope I found a home at Ginebra," he said. "I love it here. I love my teammates and Coach Tim."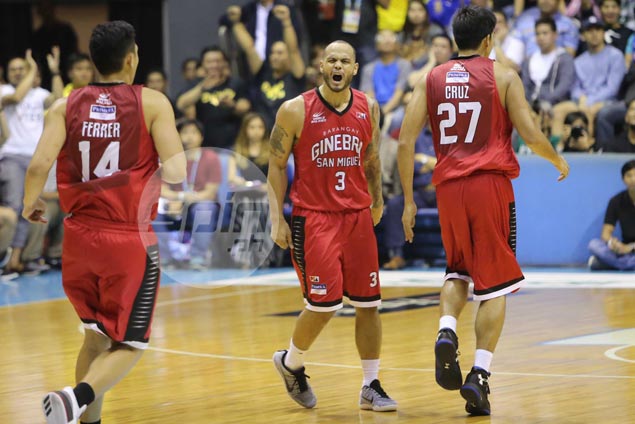 If only he could turn back the hands of time, Mercado would love to have his pro career start all over again with no less than Cone as his guide and mentor.
"Sol always tells me, 'I wish I had you earlier in my career,"' said the Ginebra coach.
It's not yet too late. Sol and Tim can still make up for that long, lost time.