TERRENCE Jones has called on the PBA for a "swift, significant action" against Arwind Santos for the monkey taunt the San Miguel forward made against him during Game Five of the PBA Commissioner's Cup Finals.
In a tweet on Thursday, Jones said he finds Santos' action "unacceptable," and that the PBA should act on Santos' action immediately.
"As a father and black man, this can't be ignored," Jones said on his official Twitter account @TerrenceJones1. "It's unacceptable. Swift, significant action needs to be taken by the PBA to send a strong message that racism in any form will not be tolerated."
As a father & black man this can't be ignored. It's UNACCEPTABLE. Swift, significant action needs to be taken by the PBA to send a STRONG message that racism in ANY form will NOT be tolerated."@espn @Sports5PH @NBAonESPNRadio @NBAOfficial @SI_PHnews @KentuckyMBB @CNN @cnnsport https://t.co/Np6iCvc54I

— Terrence Jones (@TerrenceJones1) August 15, 2019
Jones also posted on his Instagram account the photo of SPIN.ph lensman Jerome Ascano of Santos' monkey gesture.
"I don't normally post responses to negative things said about me – but as a father and a black man, this can't be ignored. I came to the PBA to play – and to share my talent – in a country where I have tremendous respect for its culture and its people. My son is of Filipino descent. I cannot and will not tolerate racial slurs and gestures," wrote Jones.
Jones added Santos' action is no longer part of the 'mind games' that is part of any competition just like the ongoing PBA Commissioner's Cup finals.
Continue reading below ↓
Recommended Videos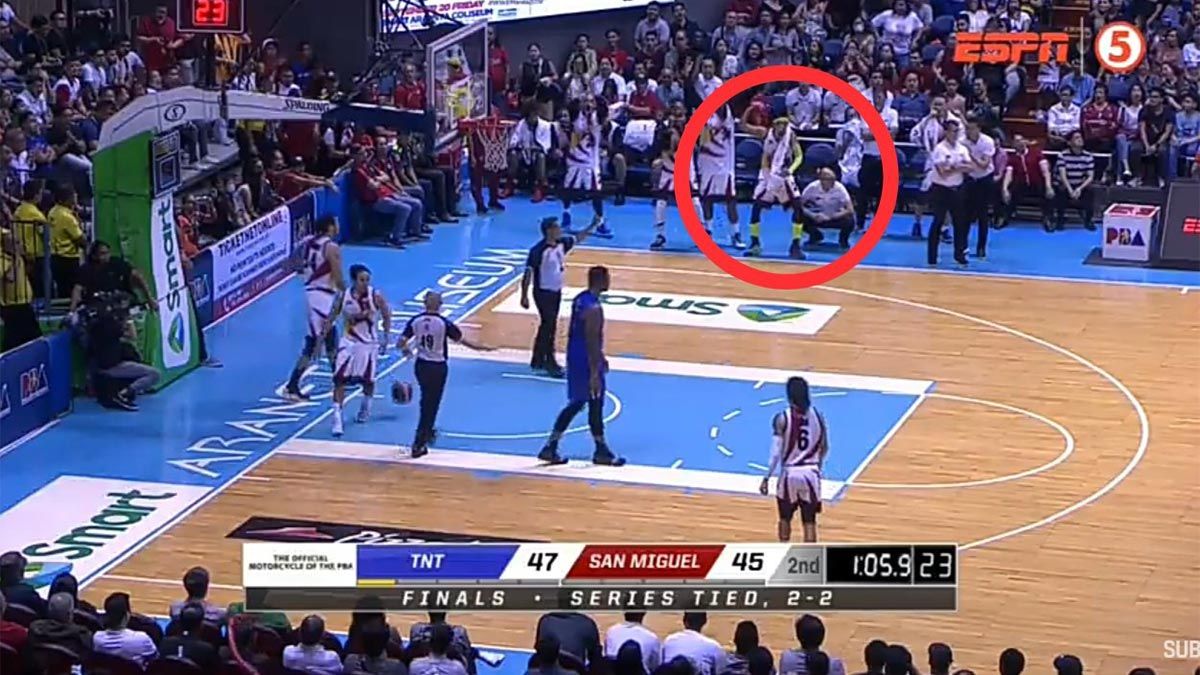 "They're not only disrespectful to me but to my family and my race. I teach my son to be proud of who he is and to be respectful of all. This wasn't a case of 'mind games' in an athletic competition - it was racism. Period," Jones added.
On Wednesday night, Santos was caught doing a monkey gesture towards Jones after the TNT import was fouled late in the second quarter of the game won by San Miguel, 99-94.
After the game, Santos didn't deny that he did the action, saying what he did was part of the mind games which is normal in basketball games.
Santos added PBA commissioner Willie Marcial warned him shortly after his action.