THE players and games of the PBA have evolved by leaps and bounds in the years that former Ginebra star Joey Loyzaga was away in the country.
Still he yearns for those days when basketball fans would witness the elegance of Ramon Fernandez, the court smarts of Philip Cezar, the fine shooting strokes of an Allan Caidic or Bogs Adornado, and, yes, the toughness and on-court leadership of a Robert Jaworski.
"I don't know, but I will still go with Philip Cezar or Abe King, (Yoyoy) Villamin, Chito (Loyzaga)," Loyzaga enumerates one by one the PBA greats he had the opportunity to play with or against in the past on Sunday night when he visited the Smart Araneta Coliseum to watch the Philippine Cup main game between TnT Katropa and defending champion San Miguel.
"I don't see any movements like Ramon (Fernandez). At ilalagay ko si Chito diyan, kahit 6-8 yan, mahihirapan siya kay Chito, for me yan, a," he added without mentioning any names.
But there was no denying the players of today are way better than their predecessors, according to the son of basketball legend Caloy Loyzaga and younger brother of Chito, a former teammate at Ginebra.
The former San Beda stalwart, based in Sydney, Australia for a long time now, admitted not being familiar with most of the PBA players of today, though he mentioned NorthPort guard Stanley Pringle as someone 'who works hard.'
Continue reading below ↓
Recommended Videos
"I can say the players of today are really much better than the players of before," he stressed. "The players today are so good, big, strong, quicker. Kahit anong height nila pumapasa, tumatakbo."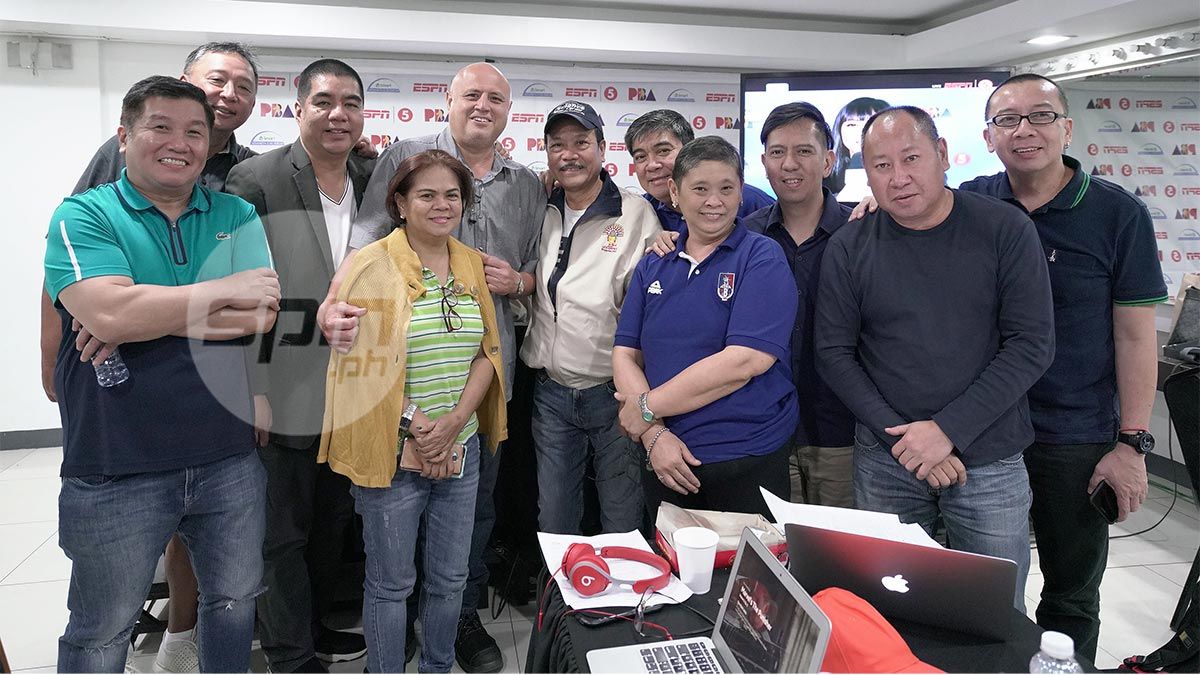 But that doesn't mean his contemporaries couldn't hold a candle to today's batch of PBA players.
"The thing is I won't let you shoot twice or thrice above me. I will make you feel my presence," said Loyzaga in between laughs.
"But I think there is less banging (now)."
Loyzaga, hero of Ginebra's memorable championship triumph against Purefoods during the 1988 All-Filipino Finals, is in town to attend the 40th anniversary celebration of his 1979 batch at San Beda, where he had for teammate another former Ginebra player in Mike Advani.
"I wasn't able to attend the 10th, 20th, the 30th. So this time, they fixed me up to really come over and celebrate with them," he said.
"And we're all here with big tummies, no more hair, aching here, aching there, taking medications, oh, it's so funny," a smiling Loyzaga said.
The former national team member, who played in the 1982 Asian Games and the 1983 Philippine squad that won the basketball gold, said he no longer plays the game and would only watch PBA games through live streaming or read stories about it online.
While here, Loyzaga plans to see former Ginebra teammates and other contemporaries he played with during his PBA career that spanned 14 years with Ginebra, Swift, Shell, and Alaska.
At the same time, he's been lined up in a 'Legends Game' to be played on Feb. 17 at the Big Dome for the benefit of former PBA players.
"But I'm just going to do some round robins, be present, and support the benefit game," he said with a grin.