JOEL Wright played a huge fourth quarter in helping Rain or Shine clinch its first win in the PBA Governors' Cup.
Wright had 30 points and 10 rebounds for the Elastopainters, who picked up their first win after two games with a 96-90 win over Columbian. Wright made up for his foul troubles by scoring 10 points in the final period to claim the victory.
While happy with the win, Rain or Shine coach Caloy Garcia hopes Wright can prevent taking too many fouls after he had four in the match.
"I think with Joel, he has to learn to preserve his fouls," said Garcia. "It's been two games he has been fouling. He has to learn to control his emotions."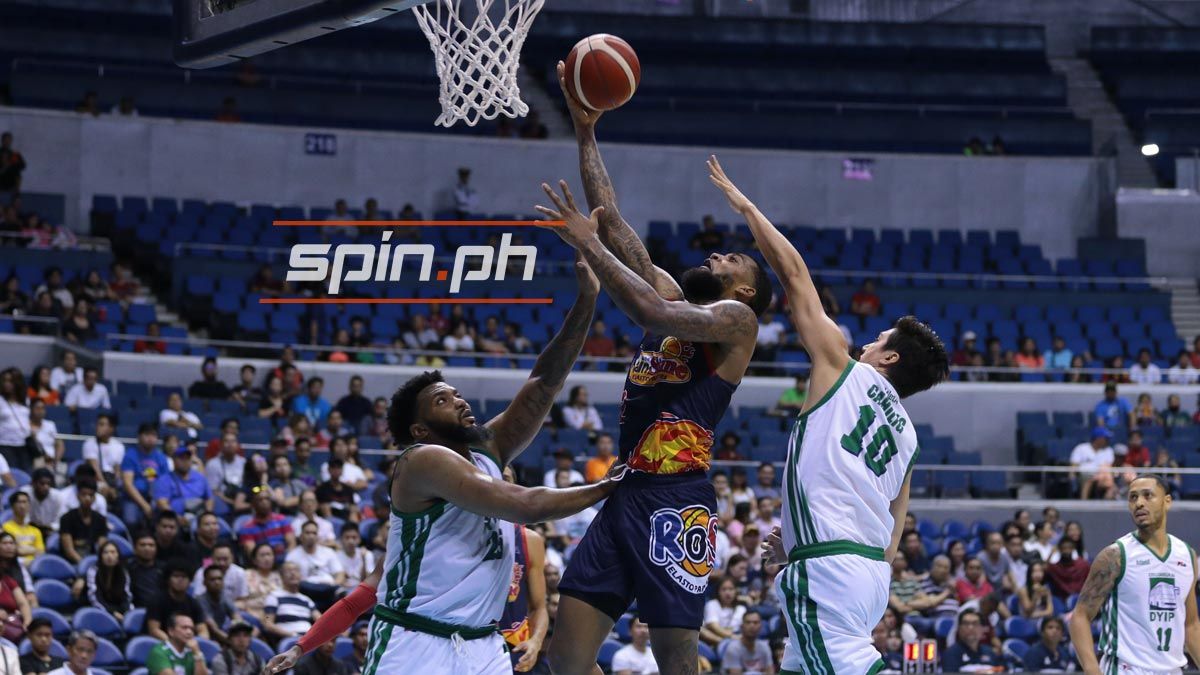 "He is a good import but we still need him to play longer minutes and the nice thing, the whole third quarter, the locals were able to step up at hindi lumayo 'yung Columbian sa amin. We actually played good when he wasn't on the court pero mahirap maglaro kapag walang import," said Wright.
ADVERTISEMENT - CONTINUE READING BELOW ↓
Wright admitted becoming too emotional at times which leads to unnecessary fouls.
"I'm a big, emotional guy. I have to calm down a little bit. The more time my emotions pick up, that's where I get stupid fouls. Refs are doing a great job, I have to control my emotions and control the fouls," said Wright.
But Wright said he has a lot of trust in his locals, which is why he felt confident that the Elastopainters will do well with him on the bench.
"We got a great team. Me in foul trouble, I knew when I came here, I did some research and these guys play good when it's only locals playing and no imports so I knew we were fine. I have faith in these guys," said Wright.