MARQUS Blakely continued to exchange jerseys with former teammates on Wednesday, doing it this time with Barangay Ginebra cager Joe Devance.
Blakely received a Devance jersey after Blackwater's 101-93 loss to Barangay Ginebra, having done so over the past few weeks with Marc Pingris and James Yap.
Devance said he cherished the moment as he considers Blakely as a brother. The two, along with Pingris, Yap, and Tim Cone, were part of the Grand Slam team of San Mig Coffee in 2014.
"He is a brother to me with all the battles and all the failures and all the glory that we had," Devance said. "We are still close friends, talk often, even though he is not in the Philippines. What we have is brotherhood. We are more like brothers than friends and teammates."
Devance said he has developed a special bond with Blakely over the years even after they became on opposing sides in the PBA. Aside from the friendship, Devance said he also learned a lot from him in terms of basketball.
ADVERTISEMENT - CONTINUE READING BELOW ↓
"Huge impact. His work ethic when we first became teammates is contagious. He will always have a special place in my heart. Like I said, we are brothers for life," said Devance.
Devance said he and Blakely had already planned to exchange jerseys prior to the game.
"We had mentioned it. If we are going to do that, how can we not. I don't know if he is going to ever come back here again. I'm sure he will have an opportunity to. But again, we are brothers and we can't miss this opportunity to do something like that," Devance said.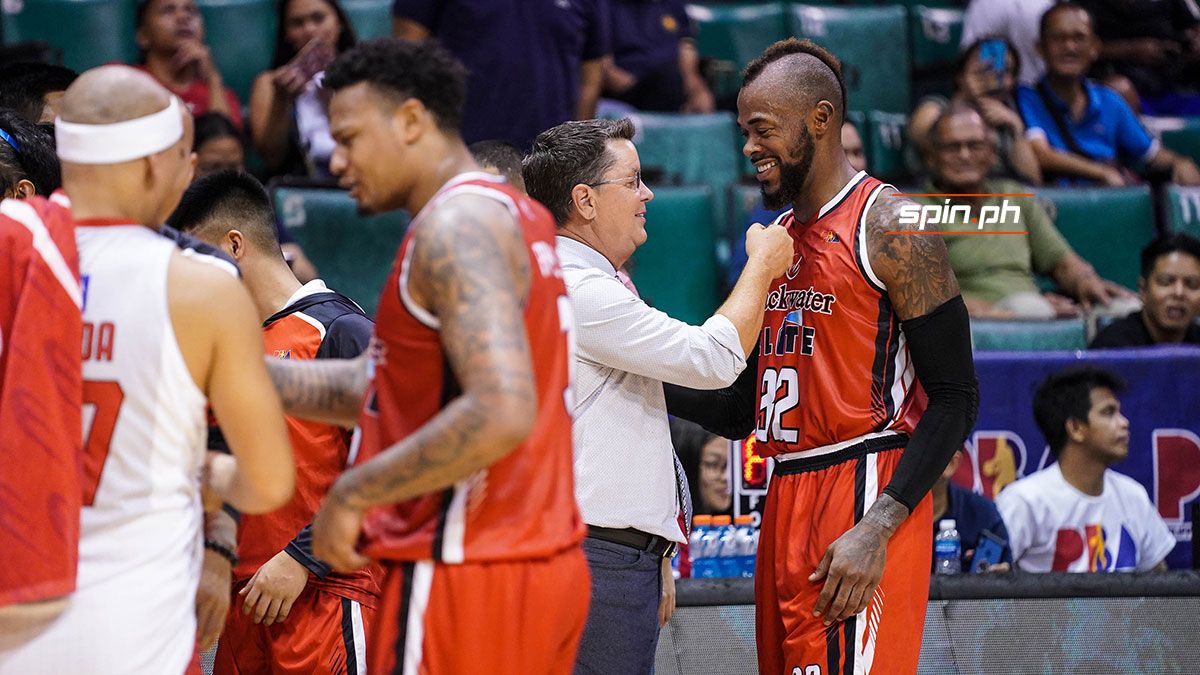 ADVERTISEMENT - CONTINUE READING BELOW ↓
Devance also said Blakely definitely ranks up there as the best imports he has played with.
"I've played with a lot of great imports and Marqus is top two. One and two Justin, Marqus, and even Denzel (Bowles). Denzel is up there. But Marqus is really special. We have a lot of history together and even coach Tim talks about him a lot being one of the best imports that he's had.
"If the winningest coach in the Philippines has great things to say about you, it really means something. And I feel the same way," said Devance.
PBA Updates