IMAGINE Jimmy Alapag playing alongside Danny Ildefonso, Danny Seigle, and Olsen Racela for one San Miguel Beer team. That, believe it or not, nearly happened.
Alapag, now the newest assistant coach of SMB, could have been a Beermen as early as his rookie playing year in 2003, according to San Miguel team governor Robert Non in a talk with reporters when Alapag was introduced to the team on Thursday.
A year prior to that draft, Alapag was already making an impression as he became part of the national pool for the 2002 Asian Games under the late Ron Jacobs, who was replaced by Jong Uichico after he suffered a stroke.
Unfortunately for the Beermen, who selected Marlon Legaspi with the eighth pick in the first round, Alapag became unavailable in the second round as Talk 'N Text selected him at 10, the last selection in the first round.
Alapag went on to play for TNT from 2003 to 2015 before moving to its sister team Meralco, where the former Gilas Pilipinas skipper played for two more years.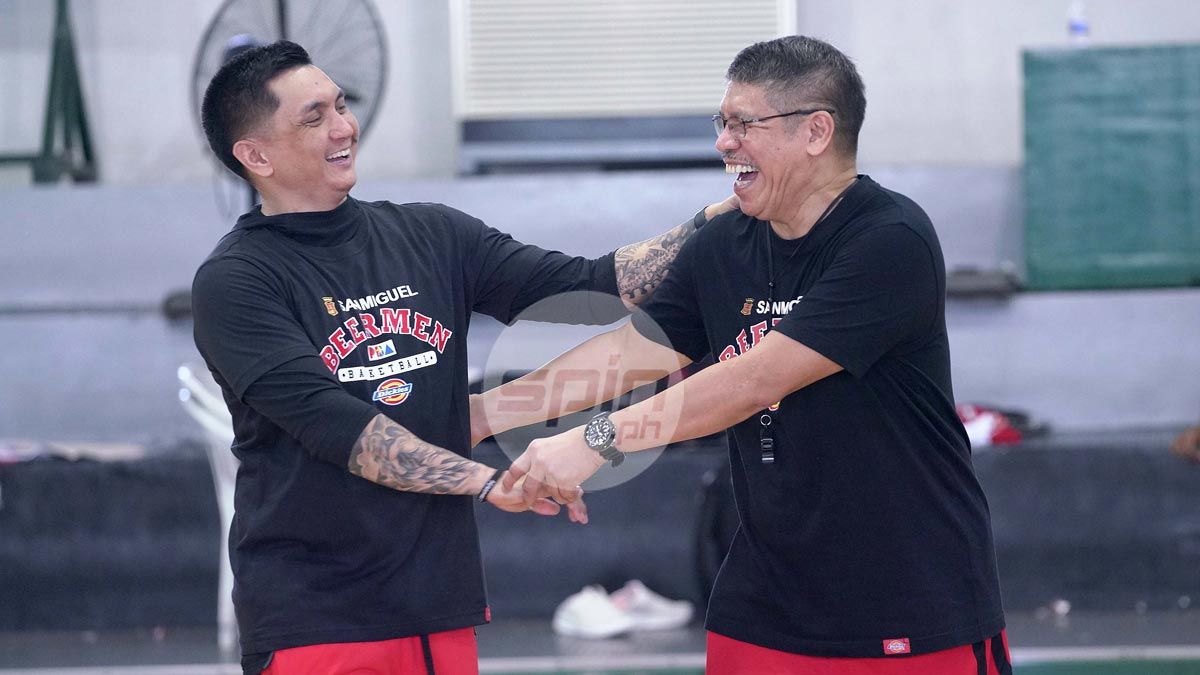 ADVERTISEMENT - CONTINUE READING BELOW ↓
Fast forward to 17 years. After being eyed to be part of the Asiad pool, Alapag finally became a Beermen, this time as an assistant coach of the most storied franchise in PBA history.
"This whole thing started, my whole PBA career [started] because of coach Ron. Him reaching out to me and he is the one who extended the invitation to play for the national team way, way back in 2002. Now that my playing career is done and have a chance to coach here, it's come full circle in a sense," the Fil-Am guard said.
Alapag said Jacobs, through scouts, already spotted him way back during his college days at Cal State San Bernardino.
"Coach Ron actually had some scouts back in college. This was 1998, 1999, 2000. So going in 20 years. That's what started kinda of the door opening for me to come to the Philippines to play," said the concurrent San Miguel Alab Pilipinas coach.
Now that he is officially a Beerman as a member of the coaching staff, Alapag is happy to contribute to the team that was once coached by the man who was one of the reasons that he made it to the PBA.
"It absolutely has come full circle, from not being in the PBA to my first stint with the national team is because of coach Ron and even coach Jong Uichico when he was the head coach.
"Now that my playing career is done and having the opportunity to coach and help here, it is, in a small way, a certain homecoming to where coach Ron was when he was still around," said Alapag.