JIMMY Alapag rued the timing of a hand injury he suffered early in Meralco's do-or-die game against Alaska in their PBA Commissioner's Cup semifinal series on Wednesday night.
The Bolts star playmaker was having a solid start facilitating the team's offense with three assists and one rebound when he had to come out at the six minute, 51-second mark in the first quarter, never to return, after his left hand got tangled in a defensive play with RJ Jazul and Sonny Thoss.
"I think I might have broken a bone in my hand," Alapag admitted while on his way to Cardinal Santos Medical Center to have it checked. "That's what it feels like because I couldn't hold the ball or else I would've gotten back in the game."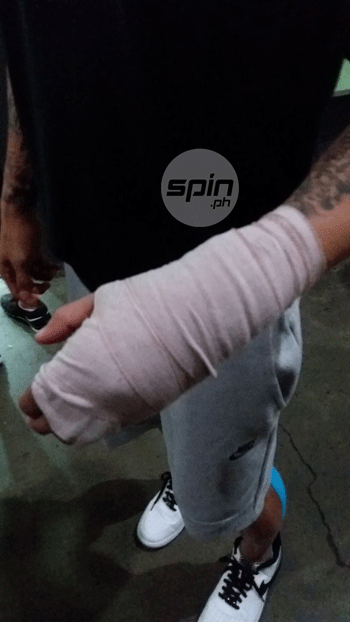 Continue reading below ↓
Recommended Videos
"I just felt my hand and my wrist kind of moved in an awkward position," he added. "The funny part was, the next play, I got the rebound and kind of threw a one-hand pass to Arinze (Onuaku), but I could already feel something was wrong."
[See Fatigue not an issue for PBA Finals-bound Abueva]
But the pain was nothing compared to helplessly seeing the Bolts' comeback fall short as they surrendered a 76-70 decision that put their resurgence this conference to an end.
"That's why I'm here – to be in games like that, and to not be out there with the guys hurts ten times more than my hand," Alapag admitted.
Bolts coach Norman Black sorely missed is prized playmaker especially in the endgame.
"Two minutes to go we had a one-point lead then we made some boo boos down the stretch missing foul shots and at the same time we made turnovers," Black said. "And having him there would've helped out in the execution down the stretch, not having him out there hurts us a little bit."
Still, Alapag stuck to the positives, believing the future remains bright for the Bolts.
"Absolutely," the former MVP said. "As a team, we grew a lot. Even falling short, sometimes you got to experience this before your get over the hump."