JETT Manuel said his desire to help his family with their business was one of the biggest reasons why he chose to retire from the PBA after only one season with Barangay Ginebra.
Manuel said it was not an easy decision to walk away from the game at age 26, especially since he was still being offered by Ginebra a one-year extension at the end of his rookie year.
But in the end, Manuel, the 12th pick in the first round of the 2017 draft, said he chose a more stable career by helping his family run their business as the eldest child.
"Majority talaga ng decision came from me wanting to help my parents kasi nung after college, they were asking me what I wanted to do and if I want to help them na," Manuel said in a phone interview. "Pero I wanted to see how far I can go with basketball. They were very supportive."
"Pero ang naging kicker talaga sa akin is eldest child ako so it's something na I want to really help my parents. 'Yun talaga 'yung naging reason. 'Yun ang one of the biggest reasons that made me decide."
Manuel, a graduate of University of the Philippines and a licensed civil engineer, said he began to think about his future and discuss it with his family after his initial one-year contract with the Gin Kings expired at the end of 2018.
Continue reading below ↓
Recommended Videos
"I started to think and look for opportunities within the PBA and also outside. When I started looking, I felt like I tried to figure out what I wanted. And I ended up choosing na I want to help my family and my parents with the business and use my degree. Basically, 'yun ang nangyari," said Manuel.
Manuel, fondly called 'Gingeneer' by Ginebra fans, described how difficult retiring from basketball is.
"Sobrang hirap," said the former UP Fighting Maroon. "It's hard to give up something that you spend half your life really passionate about. For me, it's one of the hardest decisions I have to make, realizing what I'm giving up and thinking what I would feel. Mahirap talaga."
Manuel said he made sure that Ginebra coach Tim Cone was one of the first to know and the two-time Grand Slam coach was supportive of his decision.
"I gave respect talaga to coach Tim. I didn't let anyone know. Hindi ako nagpa-presyo sa ibang team. When I decided, I didn't tell anyone except my family and I wanted him to know first kasi I respect coach Tim that much.
"When I told him, he was very basically shocked. He didn't expect that. From him, he said he felt like I have a good future in the PBA and I was supposed to be part of the core of Ginebra. Pero the situation, he understands also na 'yung situation ko sa team is siyempre there is too much talent in front of me."
"He respects my decision. We have that respect in each other. He is very supportive. He told me to just stay in shape and anytime, if I change my mind, I can always call him daw," Manuel said.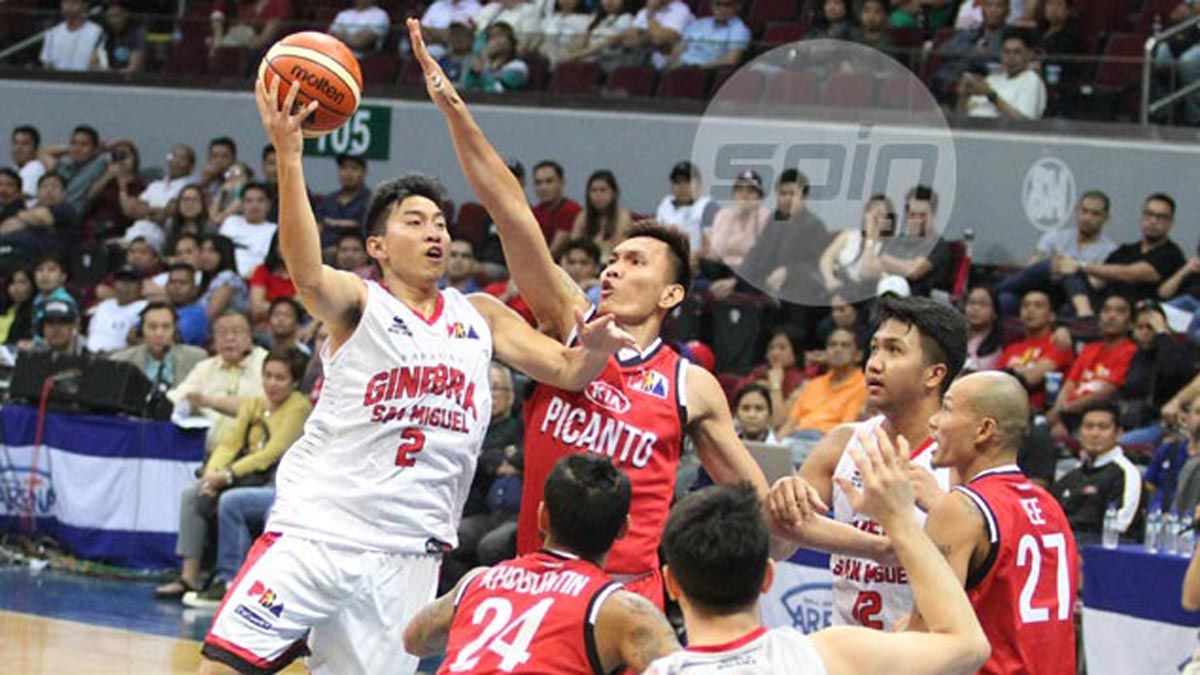 While he will now be tending to their logistics company Megacem Inc., Manuel said retiring in the PBA doesn't mean he will no longer play the game as he plans to continue to be involved in the sport as a player and even as a broadcaster.
Manuel also bared he has an offer from Mighty Sports to play in the Dubai International Basketball Tournament. He is also expected to still be at the games as Manuel's brother Joaqui is playing for the De La Salle Green Archers.
"I'll always be connected to the game. Mahirap 'yung bibitawan mo 'yung something na you love overnight. I'll be playing pa rin but not as a professional anymore. I'll see what opportunities open up pero I can't leave the game like that," said Manuel.
Manuel said he is going to miss the team and most especially the legions of Ginebra fans.
"I'm going to miss my teammates, the coaching staff, and the fans of course. Iba 'yung naging relationship ko with them. Ginebra really has a great culture. I'm going to miss it there. Halos magkakaibigan na kami (teammates). Medyo confused din sila kasi for them biglaan. But for me, I thought about it talaga and spent a lot of time thinking about what I wanted," said Manuel.
Manuel is also proud that despite his short PBA career, he can truly say to himself that he achieved his dream of playing professional basketball.
"Nag-champion pa ako at umalis ako ng PBA hindi dahil ayaw na sa akin," Manuel said with a smile.