JERON Teng escaped major injury after doctors confirmed that the Alaska star suffered a hyperextended knee during Wednesday's game over Phoenix Pulse.
Jeron's mother Susan Teng said his son will need two weeks of rest in order for his right knee to heal after Phoenix big man Justin Chua rolled on it while battling for a loose ball.
Jeron, however, will be missing Alaska's final elimination round match against NLEX on November 20 in which their playoff lives could possibly be at stake. The Aces have won three straight games and are in a share of seventh place with Columbian and NorthPort in the team standings.
Alaska won over Phoenix Pulse, 105-102, on Wednesday to keep its hopes alive for a quarterfinal spot. Teng finished with 17 points, eight rebounds, and four assists before going down with an injury.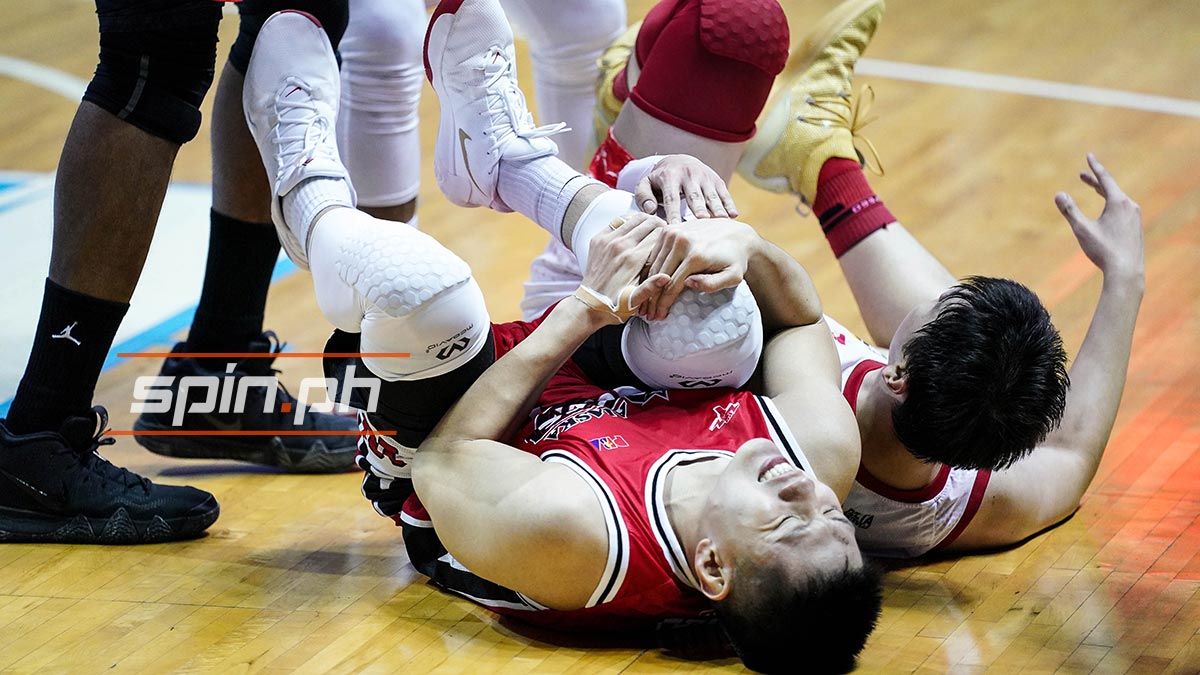 Continue reading below ↓
Recommended Videos