FORMER PBA vice chairman JB Baylon backed Alaska's stand on the Rhose Montreal issue, saying he, too, would've voted against the controversial rehiring of the league's marketing head.
Speaking to SPIN.ph two days after PBA commissioner Chito Narvasa, Chairman Robert Non and current vice chairman Erick Arejola faced the media to explain the decision, Baylon insisted the board should have decided on the issue based on the principles the organization - and their respective companies - stand for.
Alaska was the only member ballclub that opposed the rehiring of Montreal.
"I would have stood with Alaska. Friendship and personalities aside 'yan because that is how my company will deal with me as well. When you decide on the punishment, then you apply your friendship in trying to soften the blow, 'Okay we give you your benefits pero out ka na,'" said Baylon.
"What are your corporate values? Then you apply that to the board. You cannot apply to the PBA the values lower than your corporate values, kasi parang you're putting the PBA in the lowest standard, bakit ganun? It should be better but not lower," added Baylon, a columnist of national newspaper Malaya.
[See Uytengsu rues 'disappointing' PBA board decision to rehire marketing head]
Continue reading below ↓
Recommended Videos
Baylon, who represented Coca-Cola in the PBA board of governors until its sale, believes the issue could've been handled better by the current board.
"If I am still in the board, my basic question would have been this: 'How would my company treat an employee with the mistake?' Like for example, during my time it was Coke, how would Coke deal with that? They would have dealt with that harshly," said Baylon.
"And that is the way I would have brought my vote on to the floor, I would vote based on what I think my company would have done. At kung totoo yung sinabihan 'yung Alaska na, 'Sumama ka na or ikaw yung odd man out at pagtatawanan,' eh ako baligtad tingin ko dun.
"I think, Alaska can go to town and end up saying: 'Ito yung values namin eh, di ba?" he added.
Asked if he was satisfied with the explanation of the board on the decision to rehire Montreal, Baylon shook his head.
"No, they were hiring on humanitarian reason or exemplary perfomance, but I am telling you, we fired a commissioner. Explain to me why you can fire a commissioner who was performing well, and somebody else you cannot? Bakit ganun?" he said, citing the firing of former commissioner Noli Eala.
[See Non insists marketing head's controversial rehiring went through proper process]
Baylon said he was as stunned by the result of the voting, which was 10-1-1 in favor of Montreal's rehiring, with Phoenix abstaining and Alaska the lone dissenting vote.
"Dapat no one is indispensable. Ako I am surprised na it was 10-1-1, I would have expected a few others to have been more firm, I think they put friendship above principle. I don't blame them, that's very Filipino," added Baylon, who is now the vice president for corporate affairs of Nickel Asia.
"Ako I would have done the opposite,. For humanitarian reasons, [I would have given] her benefits but told her to transition out in six months. Then in the meantime, you have a six-month search for a real marketing person to handle [the PBA]," said Baylon.
"She's not the epitome of the best marketing person. I don't understand why the PBA did not even try to use this occasion to look for that," he said.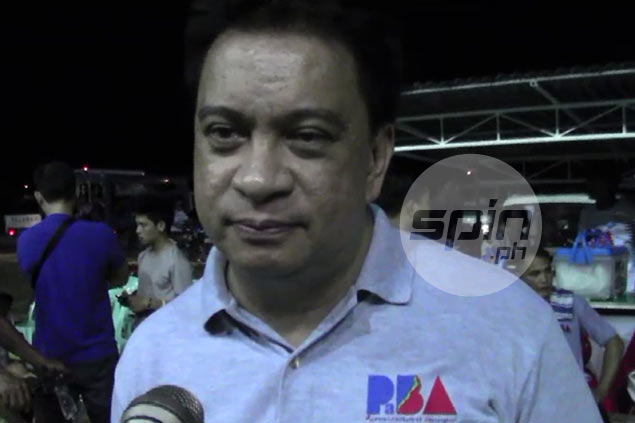 Through Baylon, Nickel Asia sponsored last year's PBA All-Star weekend which the mining company opened free to the public in Palawan.
"She didn't get me to invest in the PBA; I invested in the PBA because I wanted to invest in the PBA, that's the point," he said. "That's the point about the PBA. Most people want to sponsor it because it is the PBA. Whether or not she is there, I would have sponsored the PBA.
"The PBA is the PBA. It would be easy, it should not be difficult for someone to grab marketing support for a league like the PBA," Baylon added.
PBA Updates