JARED Dilinger could be out for the rest of the PBA Commissioner's Cup after suffering a horrific knee injury early in Meralco's 97-82 quarterfinal win over NLEX on Friday.
The versatile forward left the game with three minutes and 10 seconds left in the first quarter when his left knee was sandwiched by Al Thornton's legs after the Road Warriors import went up for a shot.
"It's pretty painful," said Dilinger, who has never had any severe knee injuries in the past.
The initial diagnosis is a strained MCL (medial collateral ligament).
Dilinger could walk around after the game, but said he took painkillers.
"I didn't hear anything pop," he said. "But it definitely feels like there's nothing there. It feels like I'm walking on jell-o."
Bolts coach Norman Black said an MRI test will be done on Dilinger's knee and ruled him out for Game Two on Sunday.
"He doesn't look good," the American mentor said. "From what the trainer told me, it might be something that will keep him out for the rest of the conference."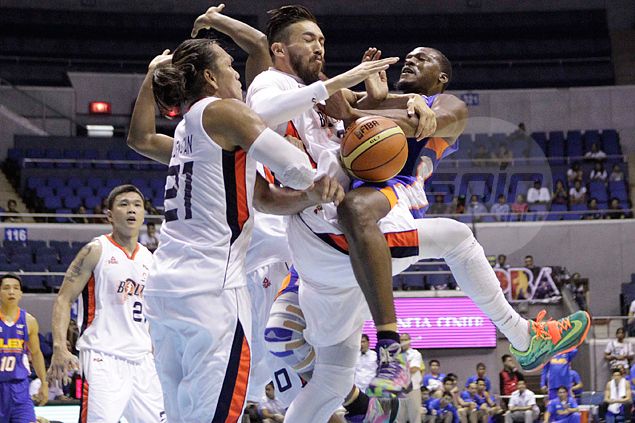 Continue reading below ↓
Recommended Videos
PBA Updates