JAPETH Aguilar's determined bid to crack the NBA D-League suffered a big letdown as his name was missing in the 10-man roster initially posted by the Sta. Cruz Warriors team.
The Warriors' line-up for the 2012-13 season was formally published in the NBA D-League's website Tuesday (Wednesday, Manila time).
Aguilar, the 6-foot- 9 center out of Ateneo de Manila and Western Kentucky University was initially part of the Warriors' 17-man roster for its training camp that opened Nov. 8.
He managed to make it to the 12-man roster a few days ago after the Santa Cruz coaching staff began trimming the lineup in time for the Nov. 23 opening of the league.
Marvin Espiritu, Aguilar's Philippine-based agent, told Spin.ph that he has been trying to get in touch with Aguilar via Skype and email to check on his status with the team, but so far, he has yet to get a response from the former Smart Gilas mainstay as of posting time.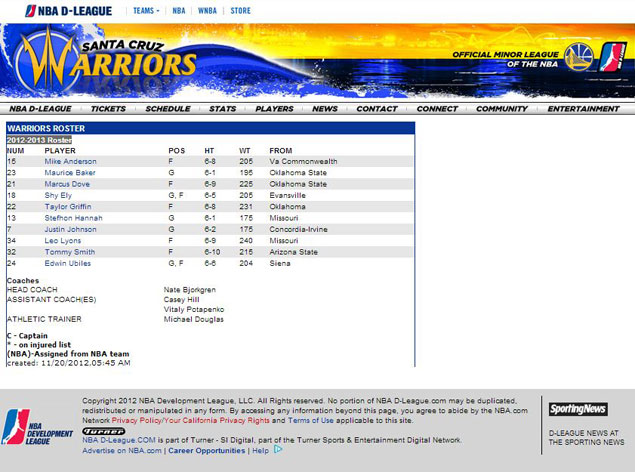 But many are pointing out the roster posted in the Warriors' and NBA D-League's official website is the lineup of the team from the previous season.