BARANGAY Ginebra certainly welcomed the good news it made it back to the playoffs of the PBA Philippine Cup.
But moving forward and trying to defend their title in every which way they can in the absence of starting big man Japeth Aguilar is certainly not a welcome news.
Japeth Aguilar injury update
Coach Tim Cone admitted the Kings will have to continue grinding it out in the quarterfinals – and hopefully beyond – without the high-flying power forward/center who is likely out for the rest of the conference following the sprained MCL he suffered late in the elimination round.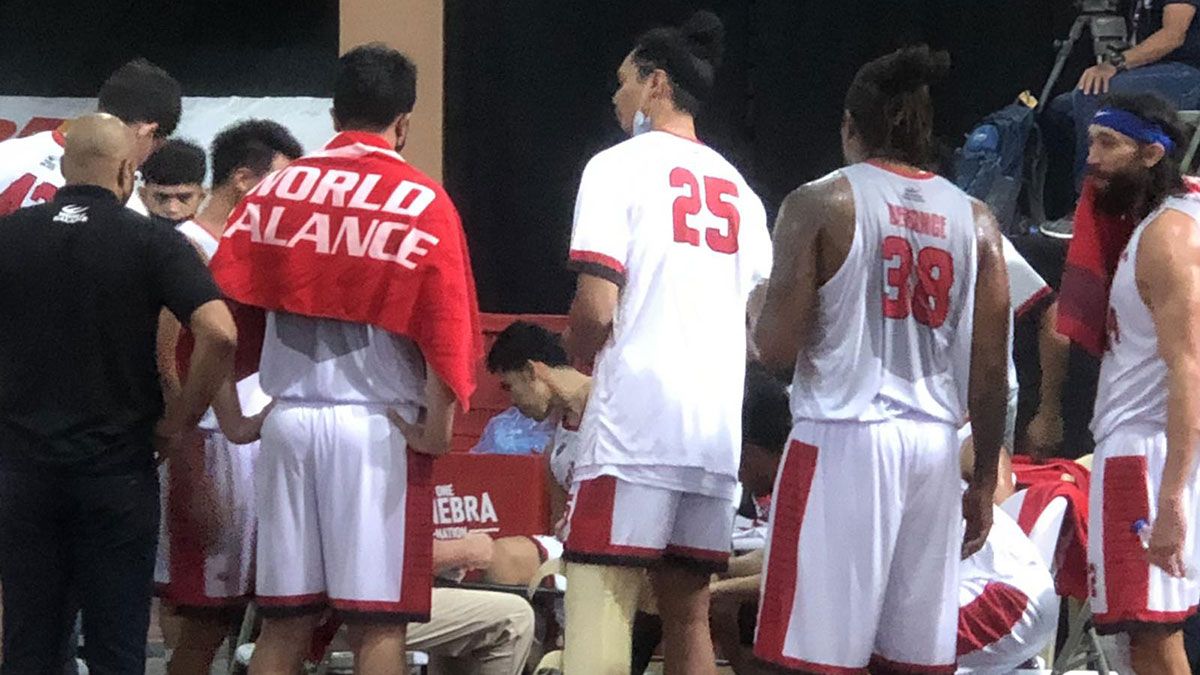 "From what we've seen, it's our opinion at this point that he's out for the rest of the conference," Cone disclosed in post-game interview Saturday after the Kings grabbed the last quarterfinals berth with a 95-85 win over Phoenix.
"He's devastated. He wants to play, but he was sent home yesterday (Friday)."
ADVERTISEMENT - CONTINUE READING BELOW ↓
Aguilar went down with the injury late in the Kings' loss against TnT Tropang Giga, and then sat out the team's final three games to end the eliminations.
Ginebra was hoping to have him back in the quarterfinals especially should the defending champions get deep into the playoffs.
Unfortunately according to Cone, the team has not seen any improvement on Aguilar's condition two weeks since suffered the injury.
"He should have gone home a week or two ago after the injury. But he kept trying to get it done," said Cone. "But it was obvious now that he'll not be able to make it."