JAPETH Aguilar rocked a new hairstyle on Wednesday night - and it turned out to be a lucky charm.
After letting his hair grow for the past months, Aguilar wore dreadlocks in Wednesday night's PBA Commissioner's Cup match which ended with the Kings handily beating the Columbian Dyip, 134-107.
Aguilar said he had always wanted to try wearing dreadlocks. He had it done last Monday and had practiced with the dreadlocks intact on Tuesday.
"I've been intrigued by it for a long time. Ngayon ko lang na-try. I just decided to give it a try," said Aguilar.
Aguilar admitted he was also inspired to do it by teammate Joe Devance, who also wears dreadlocks during games. In fact, Aguilar's new hairstyle was done by the same stylist who also does the hair of Devance.
It took the new hairstyle two hours to get done, according to Aguilar.
Contrary to popular belief, the 31-year-old Aguilar said it is easy to maintain the hairstyle.
"Actually, may mga stereotype na bawal daw basain o i-shampoo pero okay naman daw. I still wash it everyday," said Aguilar, who kept his hair intact after the game by wearing a beanie.
The change in hairstyle bode well on Aguilar on Wednesday when he finished with 19 points and seven rebounds in the Kings' rout over the Dyip.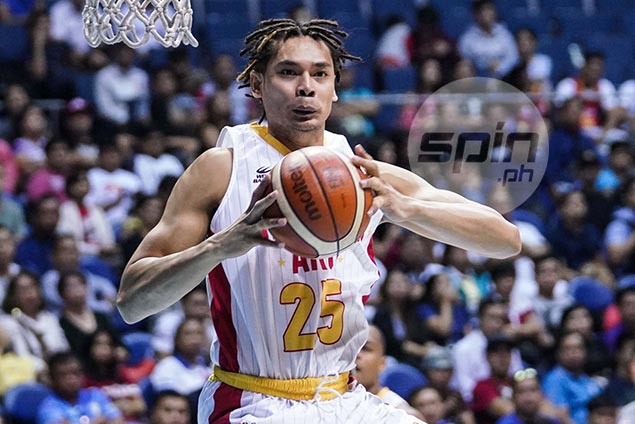 A lucky charm perhaps for Aguilar?
"If it is (lucky), I'll take it as a swerte kasi we needed it. Papasok na sa playoffs," said Aguilar.