AS far as Rain or Shine is concerned, James Yap still has a lot to offer in the PBA even after his decision to run for a council seat in San Juan.
But does this signal retirement for the two-time PBA MVP?
Rain or Shine coach Chris Gavina said the team's owners were long aware of Yap's political plans. But on what will happen to his playing career if Yap wins in the 2022 elections will entail another discussion between player and management.
"We already knew of James' political aspirations and it's something he and our owners and management have discussed," Gavina said on Tuesday.
"His future of playing with Rain or Shine is of course obligatory to his responsibilities if and when he wins with his new role in politics. It will be considered if it is something he can balance among his responsibilities as a professional basketball player."
ADVERTISEMENT - CONTINUE READING BELOW ↓
Yap filed his certificate of candidacy on Tuesday for one of the council seats in the first district of San Juan. The 39-year-old will run under the ticket of incumbent mayor Francis Zamora, a former player of La Salle in the UAAP.
Yap was coming off a campaign in the 2021 PBA Philippine Cup where he played in seven games after undergoing surgery during the offseason. He had a decent campaign where Yap averaged 7.9 points per contest.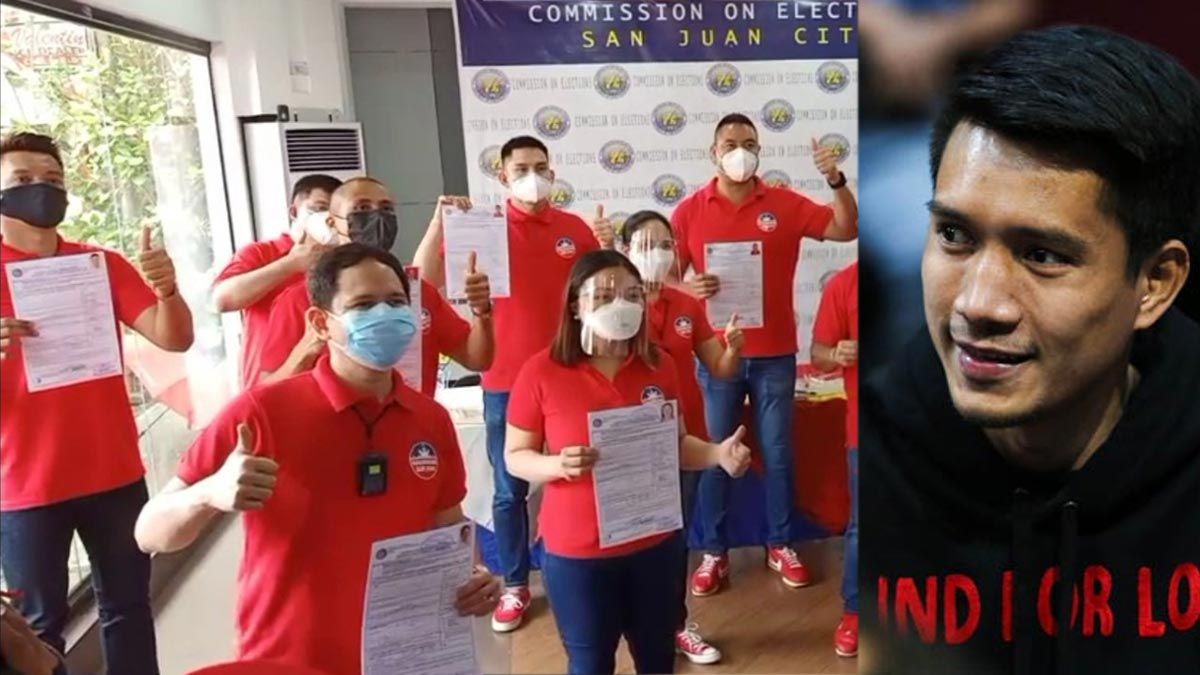 ADVERTISEMENT - CONTINUE READING BELOW ↓
Yap's final game in the Philippine Cup saw him score a season-high 16 points on 3-of-6 shooting from threes, including a buzzer-beater from near halfcourt. But Rain or Shine got swept out of the playoffs after losing to Magnolia, 96-86.
Will that go down as the final game of a Hall of Fame career?
"We as an organization still feel he has something to contribute to the team but this new career path in politics he is pursuing will have to be discussed within the brain trust of Rain or Shine moving forward to find a balance that suits the best interests of both parties," said Gavina.
Incidentally, among Yap's running mates in Zamora's ticket are former teammates with Purefoods in Paul Artadi, who is seeking reelection, and Don Allado, who is running in the second district.
Allado also played alongside Zamora in the La Salle frontcourt during the late 1990s.
ADVERTISEMENT - CONTINUE READING BELOW ↓
Ervic Vijandre, an actor who also had a stint in the MPBL, is also running for councilor in San Juan.
We are now on Quento! Download the app to enjoy more articles and videos from SPIN.ph and other Summit Media websites.
PBA Updates