[Editor's note: Third of a series]
BEING the longest-tenured and most successful franchise in the PBA, San Miguel has had its more than its share of legends donning its famous kits, whether the old pinstripes or the new age jerseys.
Some like Ramon 'El Presidente' Fernandez (No. 19), 'The Triggerman' Allan Caidic (No. 8), and Olsen 'Rah-Rah' Racela (No. 17) have carved their careers with the Beermen and were rewarded with jersey retirement ceremonies.
As storied as the franchise is, the Beermen have not been consistent in honoring their great players.
"The Skywalker" Samboy Lim spent all of his 10 seasons with San Miguel and won nine crowns from 1987 to 1997. Ilonggo banger Dignadice was also a big part of that, winning nine rings in his time from 1986 to 1998. And "The Director" Hector Calma was the point guard in the Beermen's nine championship teams from 1986 to 1994, including the 1989 grand slam.
ADVERTISEMENT - CONTINUE READING BELOW ↓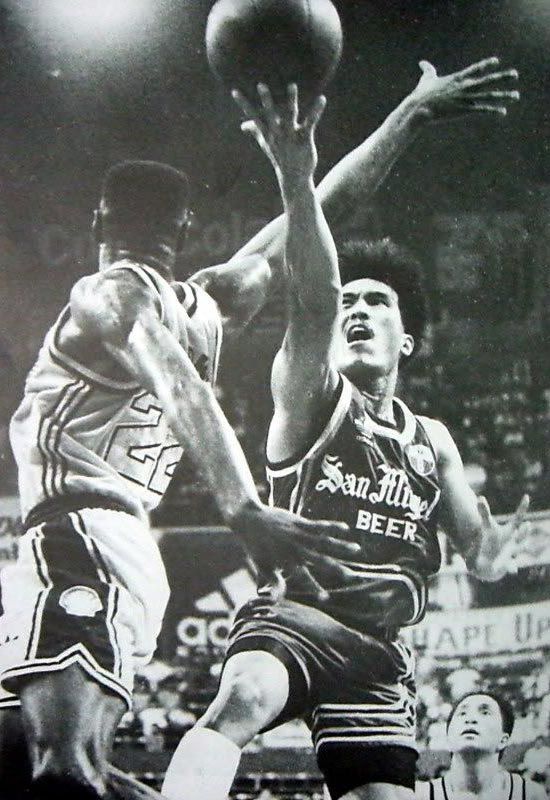 Without question, they all earned their place alongside the first three, their jersey numbers no doubt deserving of the honor of being retired.
Yet their digits are only unofficially retired, with all six numbers placed on the rafters during the San Miguel Beermen's home games in the ASEAN Basketball League (ABL) from 2012 to 2013.
In the PBA, the numbers of Lim, Dignadice, and Calma have been used by players over the years.
Chris Calaguio wore Lim's No. 9 in the 2005-06 season, while Calma's No. 14 has been worn by Gilbert Castillo (1996-97), Joey Santa Maria (1998), and more famously, by Benjie Paras in his brief final run in 2003.
Dignadice's No. 12, meanwhile, has been worn by a number of players, from Paulo Hubalde's four stints with the franchise, to Mark Isip (2013), RR Garcia (2016-17), and now, Paul Zamar (2019-present).
It's a mess we'll leave to the San Miguel brass to fix.
For now, though, Spin.ph will list five more names who, we believe, also deserve to get their jerseys retired.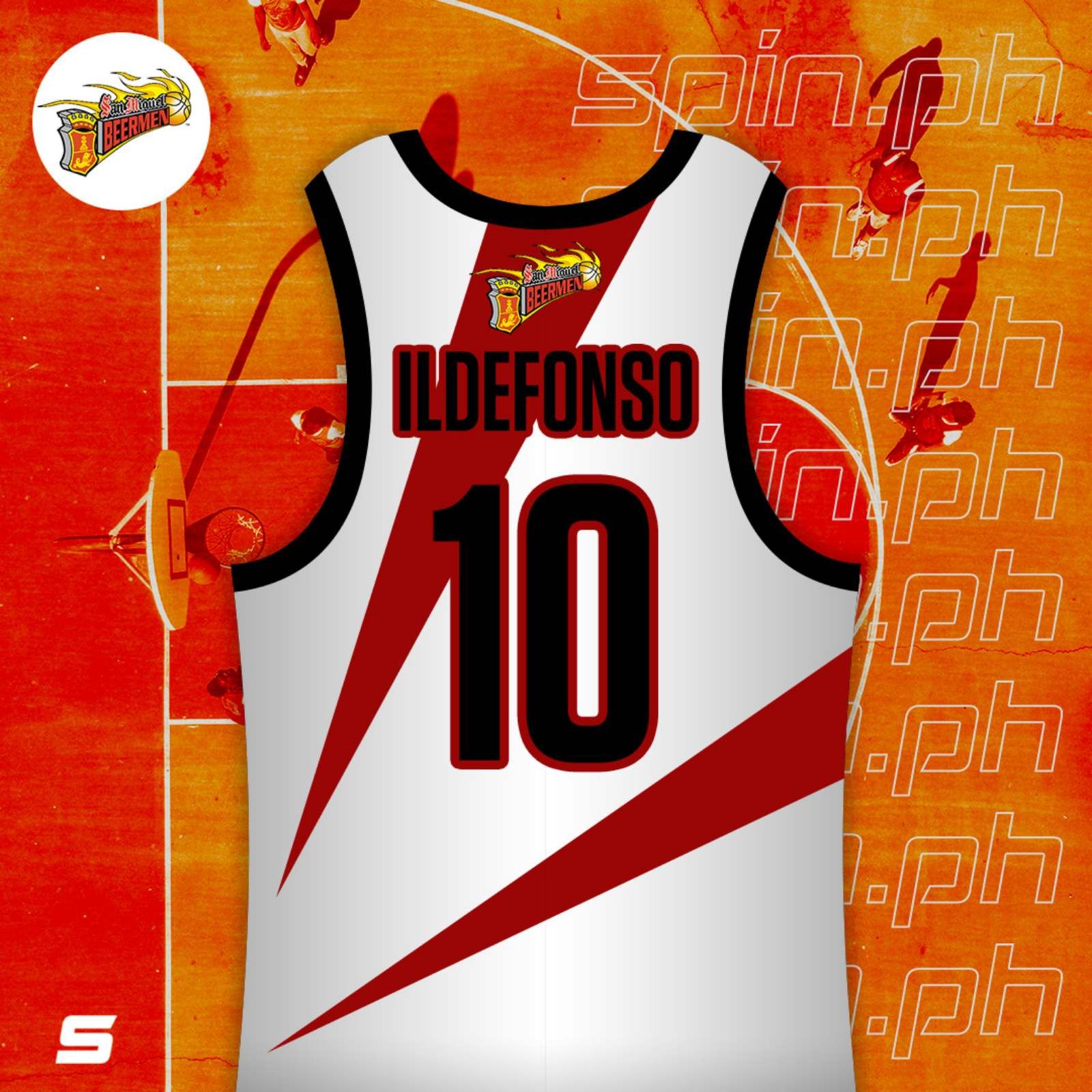 ADVERTISEMENT - CONTINUE READING BELOW ↓
Danny Ildefonso (10)
Rightfully so, no local ever dared to wear the number of the "Demolition Man."
Ildefonso's resume speaks for itself.
Selected first in the 1998 PBA Draft, the pride of Urdaneta, Pangasinan immediately lived up to his billing and captured the Rookie of the Year honors. He didn't stop there as he won his two MVP awards within his first four years in the league.
That stretch also saw the former NU Bulldog steer the Jong Uichico-coached Beermen back to their glory days, winning a then-record five Best Player of the Conference awards and the only one to do it in five consecutive conferences.
Easily the face of the franchise in the 2000s, Ildefonso was the main guy for the bulk of their championship runs that delivered him all of his eight PBA titles, as well as a pair of Finals MVP trophies.
His time in San Miguel, however, met an abrupt end as his contract wasn't renewed in 2013 and he ended up playing two more years in Meralco before retiring in 2015.
ADVERTISEMENT - CONTINUE READING BELOW ↓
Curiously, the only player who wore No. 10 since was the bust of an import that was Terik Bridgeman, who didn't only underperform but definitely underwhelmed in his two games in the 2017 Governors' Cup as the Beermen saw their hopes for a second Grand Slam go down the drain.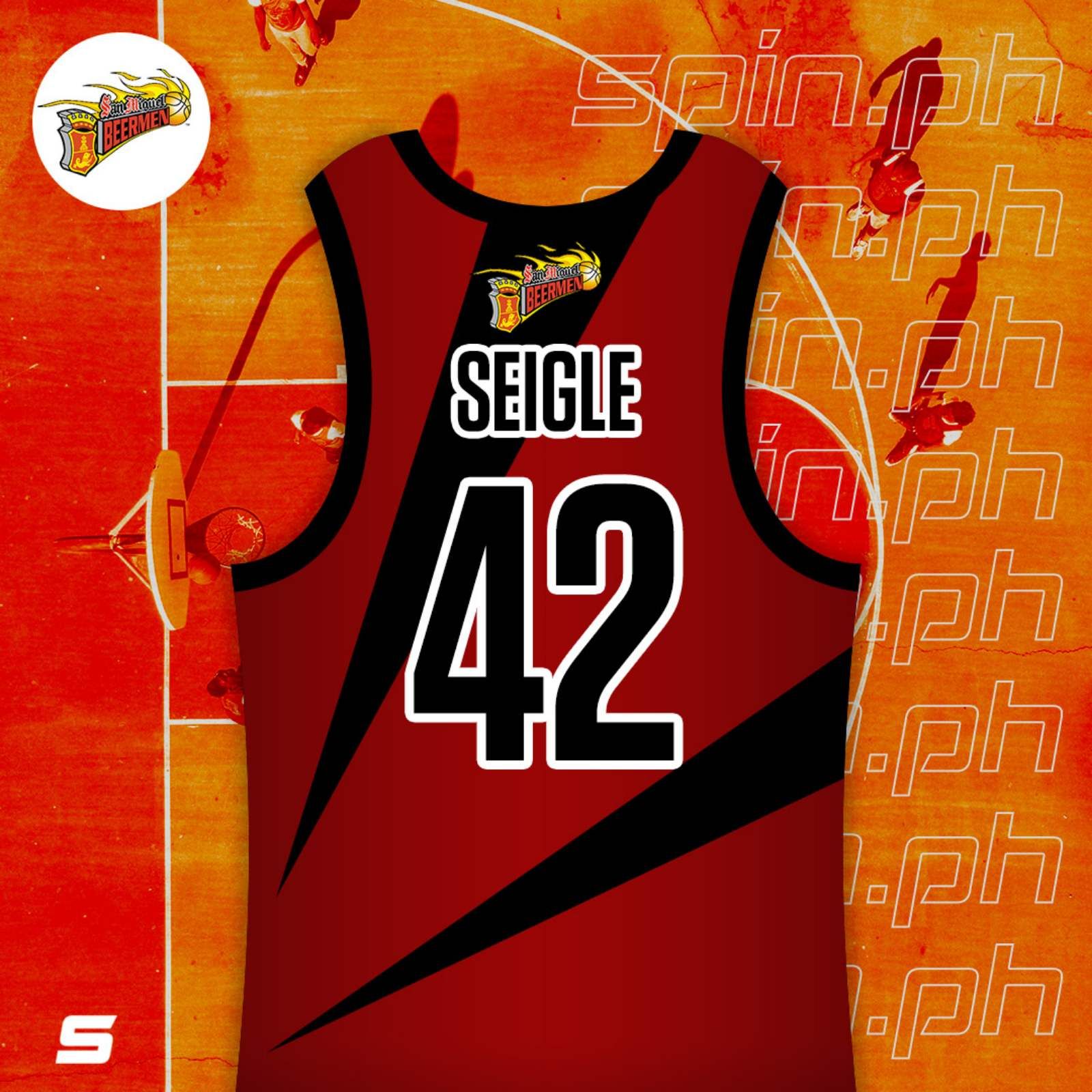 ADVERTISEMENT - CONTINUE READING BELOW ↓
Danny Seigle (42)
If DI is there, DS should also follow suit.
Seigle was an absolute stud the moment he arrived at San Miguel, with the Fil-Am direct hire capturing the 1999 Rookie of the Year award as expectyed. His athleticism was a perfect compliment to Ildefonso's finesse, giving the Beermen one of the most potent frontlines during that era, as evidenced by the seven crowns they won together.
Seigle was a two-time Best Player of the Conference awardee, but "Dynamite Danny" upped his game when the lights were at their brightest as he was named as the Finals MVP four times in his tenure from 1999 to 2011.
The 6-foot-6 power forward's run at San Miguel, though, ended as the franchise tried to inject youth in a blockbuster deal with Air21 back in March 2011, bringing in rookies Noy Baclao, Rabeh Al-Hussaini, and Rey Guevarra in exchange for Seigle, Hontiveros, Dorian Pena, and Paul Artadi.
ADVERTISEMENT - CONTINUE READING BELOW ↓
Seigle had one last taste of glory for rival TNT in the 2015 Commissioner's Cup before his retirement in 2017.
Although no local player has since worn his No. 42, the number was once used by import Lamont Strothers in the 2002 Governors' Cup when Seigle was out for the season recuperating from an Achilles injury.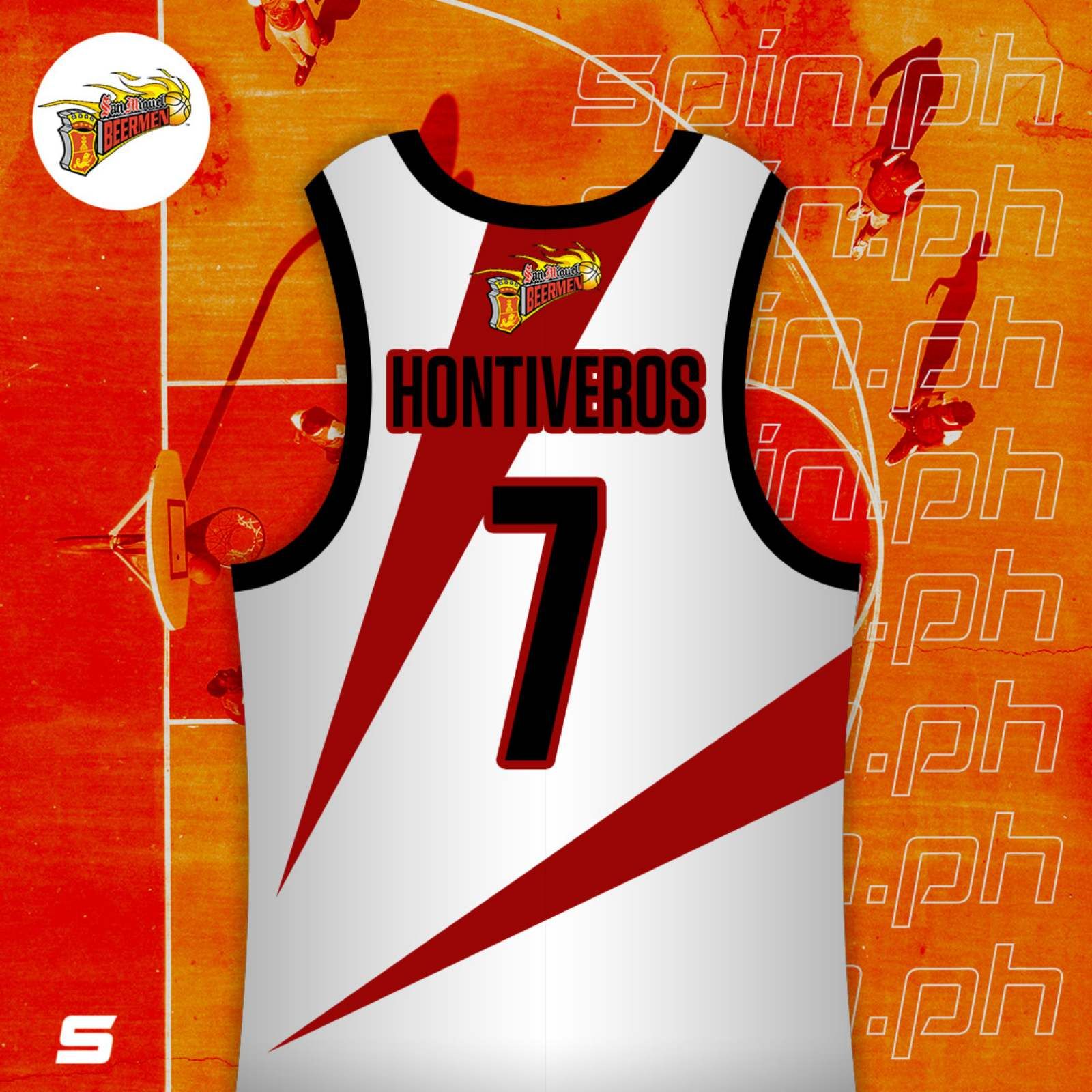 ADVERTISEMENT - CONTINUE READING BELOW ↓
Dondon Hontiveros (7)
Completing the foursome of San Miguel in those glory years in the early 2000s was Hontiveros. "The Cebuano Hotshot" fit like a glove when he arrived in 2002, giving the Beermen one of the most lethal shooters of his era alongside playmaker Racela and bigs Ildefonso and Seigle.
Yet he didn't get a chance to wear the No. 7 instantly as in his first foray, Mike Mustre was still with the team, forcing Hontiveros to take the No. 34 jersey. He soon got the digit and with his sweet-shooting, helped San Miguel claim three crowns in his run from 2002 to 2011.
That, however, ended in the aforementioned blockbuster deal as he, Seigle, Pena, and Artadi soon went to the Express.
Hontiveros came back briefly to Petron five months later in August, but was once again shipped to Alaska in a massive five-team trade a year later. He enjoyed five more fruitful years as a part of the Aces, and played a season with San Miguel Alab Pilipinas in the ABL until his retirement in 2018.
ADVERTISEMENT - CONTINUE READING BELOW ↓
Of the players we have in this list, the No. 7 is the one of the most used in San Miguel since Hontiveros' departure with eight players taking the uniform.
Baclao used the digit in 2011, before Jason Deutchman (2013), Sol Mercado (2013-14), Josh Boone (2014 Commissioner's), Mike Singletary (2016 Governors'), Arnold Van Opstal (2016-17), Troy Gillenwater (2018 Commissioner's), and now, Terrence Romeo (2019-present).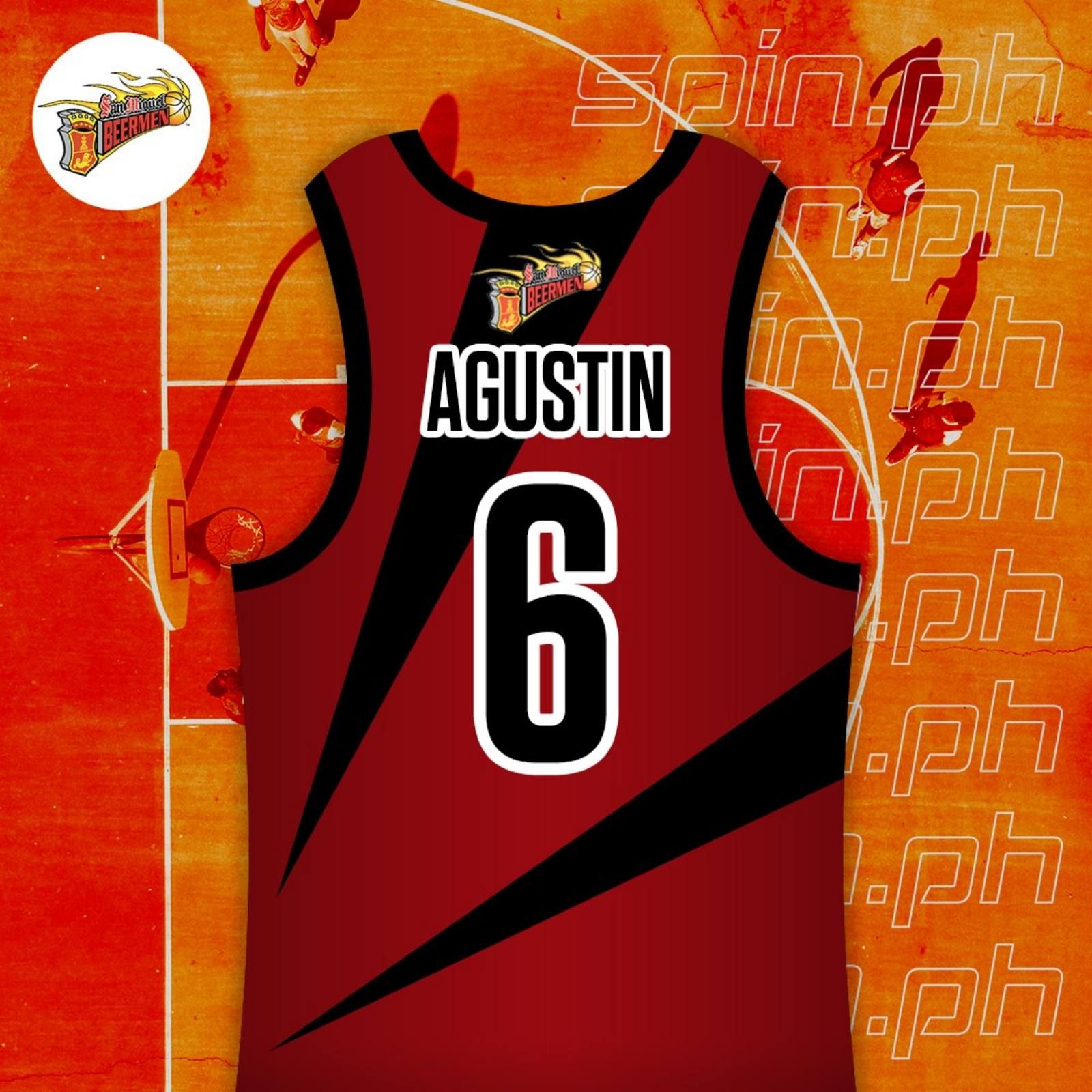 ADVERTISEMENT - CONTINUE READING BELOW ↓
Ato Agustin (6)
Agustin truly seized the opportunity when the San Miguel veterans were on the decline in the early 1990s. He was duly rewarded with the 1992 PBA MVP award, becoming the only second-round pick to win the trophy.
The Kapampangan guard won six of his seven titles with the Beermen from 1989 to 1996 and was part of the 1989 grand slam team, while also coached the squad from 2010 to 2012 and seized the 2011 Governors' Cup for the Petron Blaze Boosters.
However, his No. 6 has been widely used since his trade to Swift for Nelson Asaytono.
Those who used the number were Lamont Strothers in the 1999, 2000, and 2002 Governors' Cups, Dorian Pena (2001), Billy Moody (2003), LA Tenorio (2006-08), Rey Guevarra (2011-12), and two-time Defensive Player of the Year Chris Ross, who used the jersey since arriving from Meralco in 2013.
With Ross carving out a gaudy resume of his own, a discussion is in order to decide to whom No. 6 will be retired for.
ADVERTISEMENT - CONTINUE READING BELOW ↓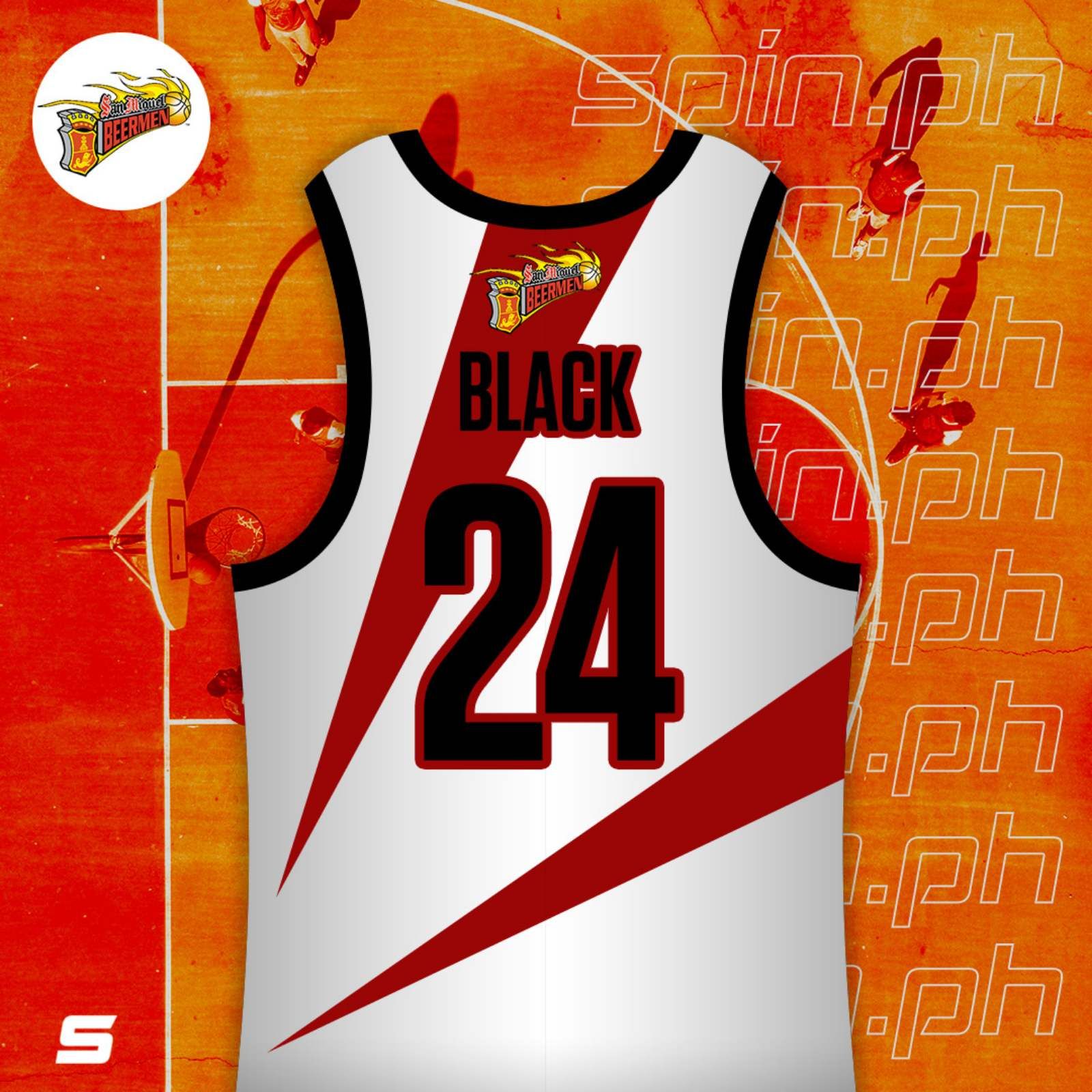 Norman Black (24)
Unbelievable as it may, San Miguel has not given the two-time Best Import awardee his rightful due.
Although the former Detroit Pistons forward started his career in the Philippines as a reinforcement for Tefilin, his star rose when he got to the Beermen and led the team to the 1982 Invitational Conference title.
ADVERTISEMENT - CONTINUE READING BELOW ↓
It wasn't long before Black was hired to man the bench, steering San Miguel to nine PBA titles - the 1988 Reinforced Conference as a playing-coach and of course, a rare grand slam in the 1989 season -- in his tenure from 1985 to 1996.
Yes, Black has won titles for other teams and continued to flex his might even in the collegiate ranks in Ateneo, but it was with the Beermen where he became "Mr. 100-Percent."
Seven other players have used the No. 24 jersey in the years after, although no one used it when Black was still calling the shots in San Miguel. They were Cris Bolado (1999), Nate Johnson (2001 Commissioner's), Cedric Ceballos (2003 Reinforced), Jojo Duncil (2010-11), Rob Reyes (2011-12), Magi Sison (2012-13), and Terrence Watson (2017 Govs).
Honorable Mentions: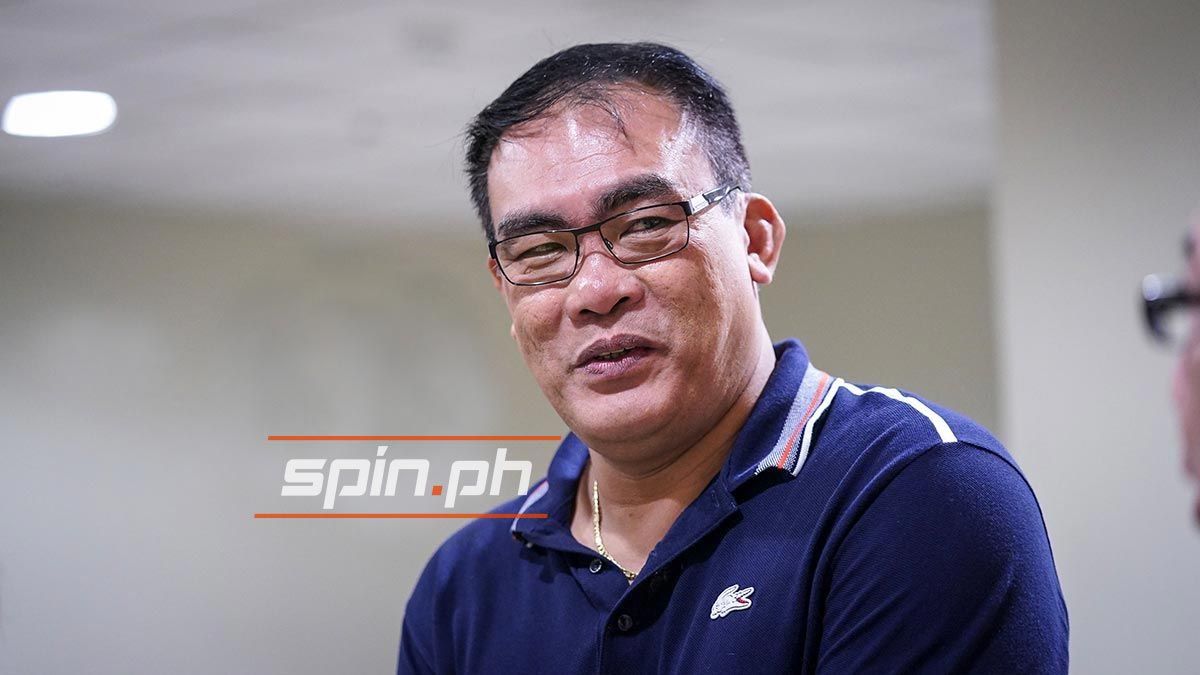 ADVERTISEMENT - CONTINUE READING BELOW ↓
Nelson Asaytono (11)
His name may have been shut out of the 40 Greatest Players list, but we're damn sure Asaytono is also worthy of a consideration to get his jersey retired.
Even though he only spent two seasons with San Miguel, "The Bull" truly made those years count as his 1997 season, where he averaged 23.1 points, 7.1 rebounds, and 2.7 assists pushed him in the conversation for the MVP award. Of course, he lost that one to Purefoods' Alvin Patrimonio, who won the last of his four MVP trophies.
Asaytono did come away with a pair of Best Player of the Conference hardwares as he dominated the All-Filipino Cups in both the 1997 and 1998 seasons. A crack in his armor, however, was his inability to win a title for the Beermen as he won all seven of his titles outside of San Miguel.
A number of players did wear that No. 11 jersey later on, among them Arnold Calo (2003), Kiko Adriano (2004-07), Rabeh Al-Hussaini (2011-12), Jojo Duncil (2012), and Jeric Fortuna (2014-15).
ADVERTISEMENT - CONTINUE READING BELOW ↓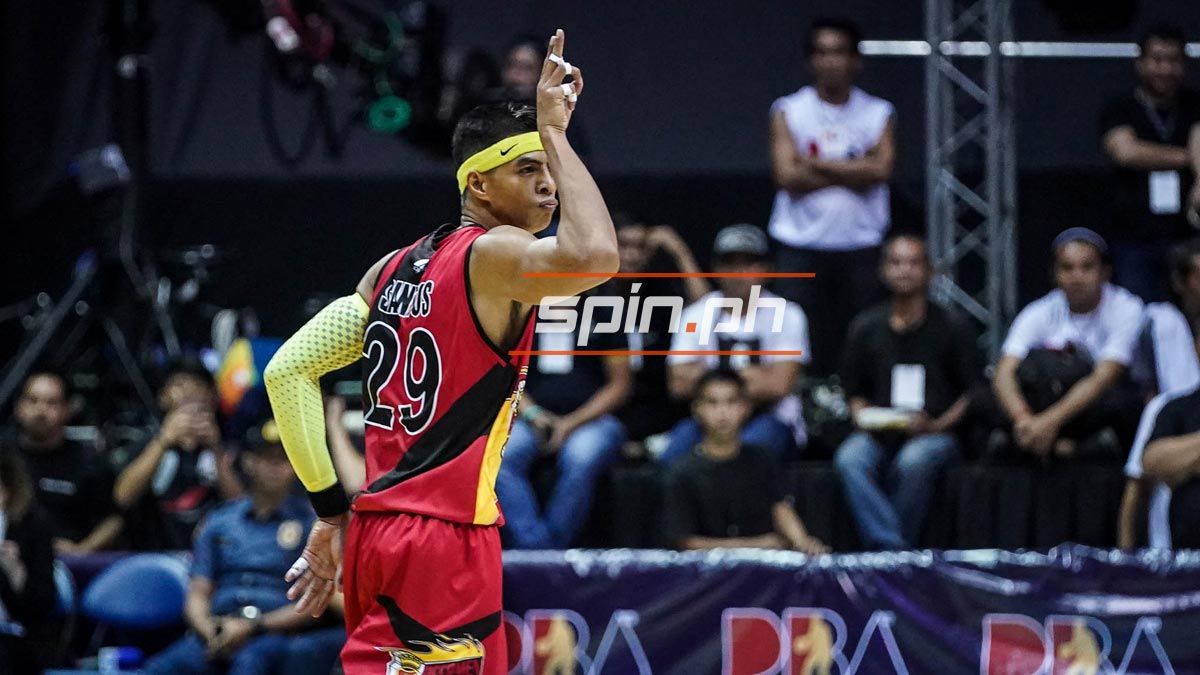 Arwind Santos (29)
If and when Santos chooses to hang his neon sneakers for good, San Miguel should also weigh on retiring his jersey number, just like what his alma mater Far Eastern University had done.
Only when he got to the Beermen in 2009 did "The Spiderman" truly weaved his magic, first winning the 2013 PBA MVP award before forming a killer tandem with June Mar Fajardo up front that made this dynasty in the 2010s possible.
ADVERTISEMENT - CONTINUE READING BELOW ↓
Not only was Santos a nine-time PBA champion, but in two of those, in the 2011 Governors' Cup and 2015 Philippine Cup, he was adjudged as the Finals MVP. Add to that his seven Mythical First Team nods and there should be no more question on his resume.
Of course, you take the good with the bad as a slew of controversies over his career might also dent those hopes in the future.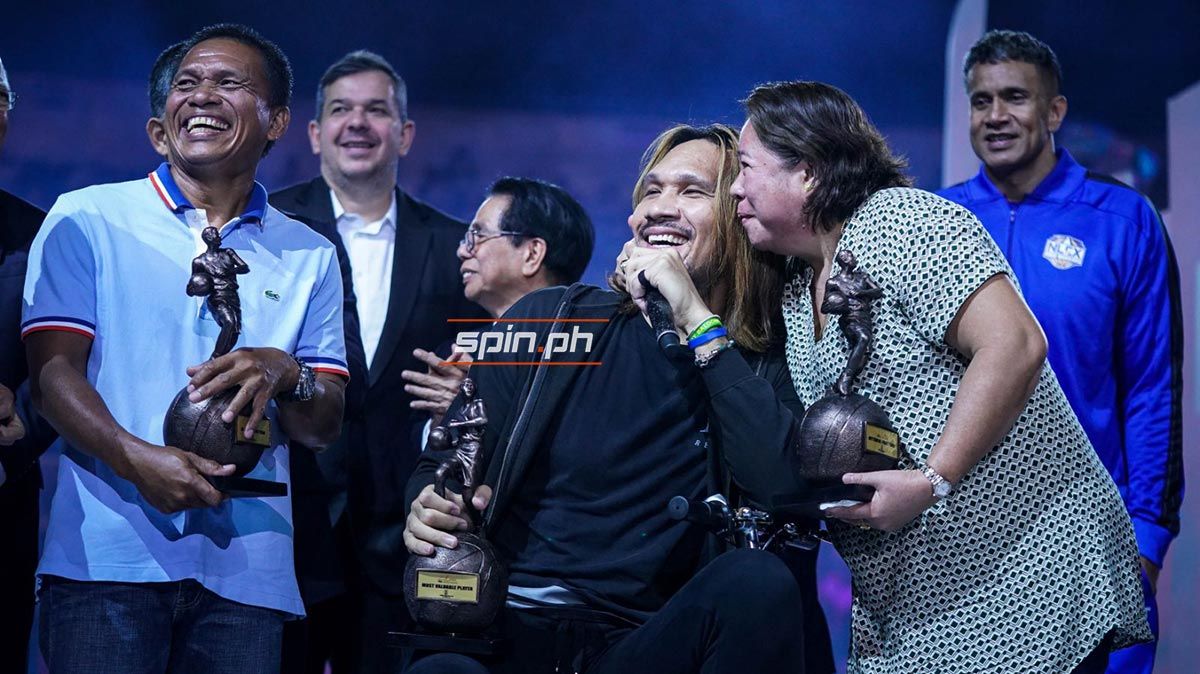 ADVERTISEMENT - CONTINUE READING BELOW ↓
June Mar Fajardo (15)
This might be a bit premature, but Fajardo, still at the peak of his powers, isn't just worthy of an honorable mention -- his place here is already guaranteed.
Who would have thought that this soft-spoken giant from Pinamungajan, Cebu would carve out the gaudiest of all resumes the league has ever seen, winning six PBA MVP awards as he anchored the killing machine that was San Miguel.
Remember, Fajardo started his career for the franchise, then called Petron, wearing No. 22, with his old college jersey No. 15 still being worn by Ronald Tubid when he was on a sabbatical from his familiar no. 71.
Yet Fajardo and the digit is almost inseparable now, with him also taking that jersey whenever he's in Gilas Pilipinas.
Already an eight-time PBA champion, three-time Finals MVP, and an eight-time Best Player of the Conference awardee, "The Kraken" continues to reap awards and add more to his already loaded trophy case. To us, his recent freak leg injury is only a momentary setback for Fajardo's major comeback.
ADVERTISEMENT - CONTINUE READING BELOW ↓
---
Think we missed anyone? Hit us up in the comments section on who you feel also needs to see their jersey retired by San Miguel.