CHRISTIAN Standhardinger and June Mar Fajardo will be a force to be reckoned with not just for San Miguel in the PBA, but for the Philippine team in future international tournaments.
Such was the assessment of former PBA import and now Asean Basketball League (ABL) regular reinforcement Chris Charles after seeing Standhardinger's big game against Mono Vampire, where the Fil-German sizzled for 40 points, 17 rebounds, five steals and three assists.
"Christian is playing like a halimaw, if you want me to say it on point in Filipino language. Yessir, he is a monster. He goes all out and does all of the intangibles for his team," Charles, speaking to SPIN.ph from his current base in Vietnam, said.
"I just watched the game against Mono, I think he plays hard. I think that's a good platform for him if he moves to the PBA," added the seven-foot American.
With Standhardinger dominating in the ABL and Fajardo proving to be the yardstick for big men in the PBA, Charles said he is excited to see the twin towers team up in the national team.
The 6-7 Standhardinger is one of the naturalized players of Gilas after failing to secure his Philippine passport before turning 16.
"I am one with the Filipinos in hoping Christian and June Mar play together longer for Gilas. When they play internationally for Gilas, Christian can play and guard different positions," he said. "June Mar is slowly showing his value as a big man for the team. So that's a big plus for the future of Gilas."
"I am excited to watch them. I hope they continue playing for Gilas, I am just like the Filipino fans, I follow your team same way I follow other leagues," added the former Blackwater Elite import.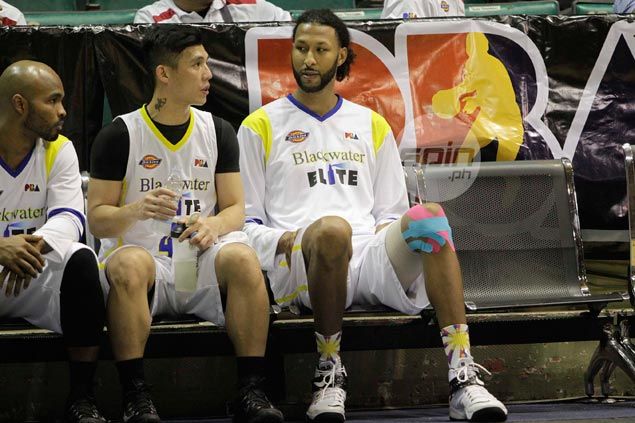 Charles expects nothing less from the two at San Miguel.
"They got the twin towers, you got a new, young hungry guy coming in with June Mar, who has all the accolades and has the experience in the PBA. That will be tough on the court," he said.
"The PBA is a lot more physical but I think that is his style of play. He likes to bang, he is aggressive, but certainly the PBA is different, but I am sure he can adjust," added Charles. "I think Christian can complement June Mar very well."
The two-time ABL world import MVP believes that if there is one person who can give Fajardo a run for his money at the MVP awards, it will be Standhardinger.
"He'll dominate the PBA, I know the ABL is not as physical in the PBA, but if he can go and adjust to that style of play in the PBA. I think he should definitely pursue that. There's a bright future ahead of him. He just gotta keep working and play with the energy level that he has."