THE mere sight of the crowd that trooped to the Philippine Arena in Bocaue, Bulacan on Sunday for Game 7 of the Barangay Ginebra-Bay Area finals has caused the imagination of some fans to run wild on the tickets revenue for the PBA.
Numbers were tossed around on social media - the estimates starting at P36 million upwards which, when the official figure of an all-time high 54,589 was announced, suddenly sounded very much believable.
When we asked around about the official gate receipts, the figures that came back were much lower than most estimates.
One insider placed the ticket revenue from Game 7 at 'between P10 to P12 million.'
How come it's way lower?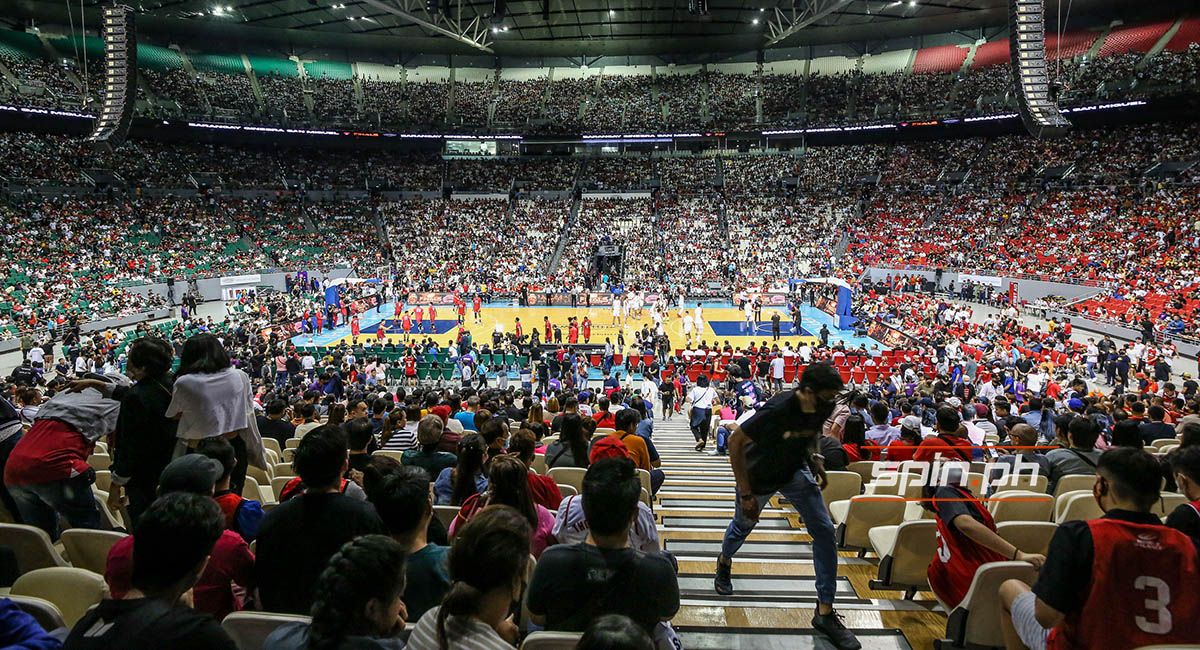 The insider explained that first off, the price of the tickets for the PBA Commissioner's Cup title decider was much lower compared to the ticket prices for the concerts both by local and foreign artists held in the same cavernous arena.
ADVERTISEMENT - CONTINUE READING BELOW ↓
While concert-goers need to fork out sums in the five figures to see those popular foreign acts perform live, the price for the Game 7 tickets only ranged from P1,300 for Courtside A to a mere P70 for General Admission/ Upper Box.
LOOK:


That gross revenue, no matter how small, will still shrink when you put in taxes to be paid to the government, a small percentage to the Games and Amusement Board (GAB), and the rental of the Philippine Arena (insiders said the PBA gives a percentage of the ticket revenue to all the stadiums it plays in as rent instead of a fixed rate).
And before you get carried away with those 'Kumita na naman si Kume' posts on social media, let's bear in mind that not a single centavo of the league's income from marketing partnerships, tickets, and TV deals goes to the Commissioner's Office.
One insider describes the PBA office as a mere 'clearing house,' saying all league revenue simply goes through there before being divided among the teams - not equally since their share in the ticket sales depend on games won and lost in the course of the season (that's for another story).
"The board only apportions a certain amount as budget for the day-to-day affairs of the Commissioner's Office," said another insider. "That's all."