RAIN or Shine coach Yeng Guiao will look to rebuild his squad this offseason by using the same formula that enabled Elasto Painters to win two championships during his first run with the PBA ballclub.
With a longer preparation time for the next season following an early exit from the PBA Governors' Cup, Guiao said he looks to build a better team through the draft, possible trades, and offseason skills training for the holdovers.
"Ganun din naman ginawa ko dito sa Rain or Shine nung una akong pumasok," said Guiao on Friday. "We explored possibilities of trades and drafts. At the same time, we will try to build up the players who are already there to improve their individual skills."
Guiao is planning his rebuilding plan around two high first-round picks which the Elasto Painters will have in the coming draft.
Rain or Shine will most have its turn at No. 3 overall with its own pick in the PBA Season 48 draft, and possibly will get a second shot at No. 4 with a first-round pick that it got from Phoenix Super LPG in the Javee Mocon trade.
"I look at it as a blessing in disguise," said Guiao. "I think we have two first-round picks. We will eagerly await for the applicants of the draft. September pa naman 'yun."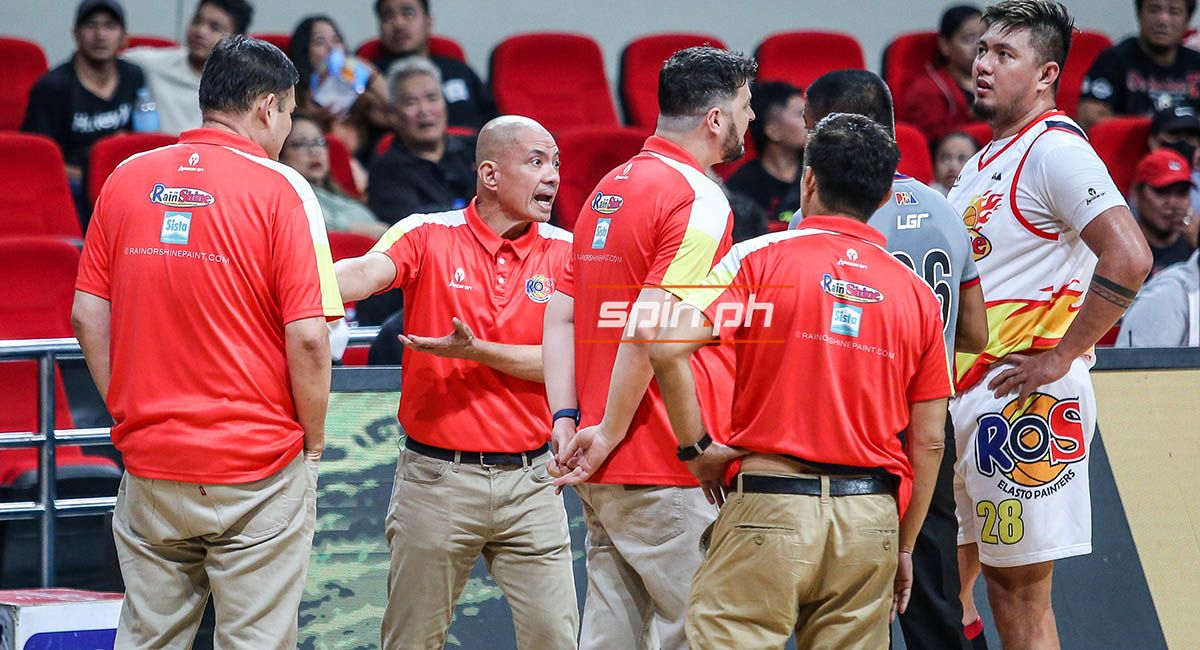 ADVERTISEMENT - CONTINUE READING BELOW ↓
If he gets the No. 3 and No. 4, it will be déjà vu for Guiao, who previously had the same picks when he was with NLEX in the Season 46 (2020) draft.
He, however, ended up with only the third pick which the Road Warriors used to draft Calvin Oftana after the other selected was traded to TNT. The draft pick was used by the Tropang GIGA to select Mikey Williams.
Guiao looks intent on using the picks for Rain or Shine.
"I think we will be three and four. That's a good spot to be lalo na kung malalim ang draft. We will try to build from that," said Guiao.
Guiao though said he is also open to trades.
"Not saying na merong specific people in the trading block but we will open ourselves to possibilities," said Guiao.
The holdovers, on the other hand, will undergo an intensive training to work on their skills. Guiao said they only plan to take a two-week break before starting preparation for a pocket tournament being planned by the PBA this year as well as for Season 48 in October.
"We will also formulate an offseason program, individual skillwork aside from teamwork, team practice. We want the guys to work on their weaknesses, acquire certain skills that will be useful for our system," said Guiao.
Guiao said improving is the only way that his team can keep up with the traditional contenders of the league.
"We will try to build up the players who are already there to improve their individual skills. 'Yun lang ang panlaban namin na talent-wise, tanggapin natin na mas talented 'yung ibang players sa ibang team.
"'Yung paraan para ma-compensate 'yun is build your skills, try to be more skillful, try to be smarter, maybe that can lessen the gap nung talent ng ibang teams," said Guiao.