EYES were mostly on Kiefer Ravena, Jeron Teng, Raymar Jose, and Jason Perkins during the PBA Draft Combine on Monday and Tuesday.
But we all know what they can do, right?
What some fans failed to notice were players who exceeded expectations, proving they deserve second looks ahead of the draft proceedings on Sunday at Robinsons Place Manila.
Here are four of them: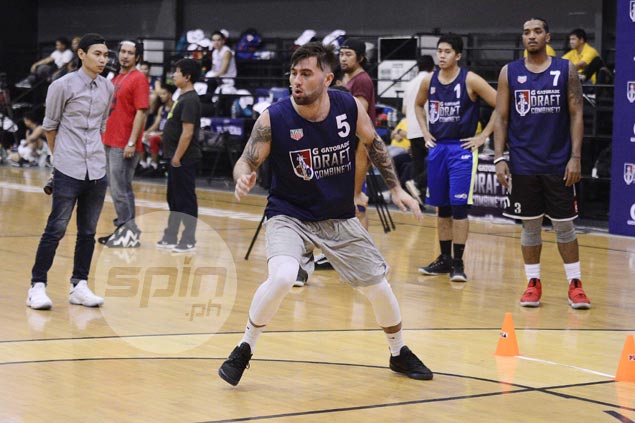 ROBBIE HERNDON
There's apparently more to Robbie Herndon than his victory over PBA legend Willie Miller in the Red Bull King of the Rock 1-on-1 tournament.
The Fil-Am player showed what he can do during the last PBA D-League season playing for Wangs and Marinerong Pilipino. Now he has proven he's among the creme dela creme of this rookie batch by making the mythical team alongside Ravena, Teng, Raymar Jose, and Jason Perkins.
Continue reading below ↓
Recommended Videos
He averaged 16.5 points while playing alongside prolific Ravena and Perkins. Heck, he even dropped 18 to help his team win the championship and the P75k cash prize on Tuesday.
We won't be surprised if he gets selected in the first round.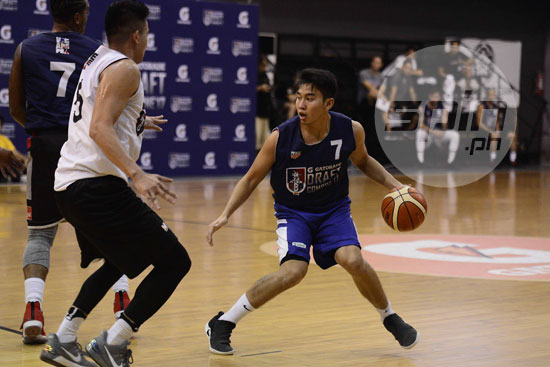 JETT MANUEL
Jett Manuel sustained his impressive stint for Chooks to Go in the Fiba Asia Champions Cup in China by averaging 15.3 points in the Draft Combine, highlighted by a 22-point outing in a 72-68 win against Davon Potts' team in the group stages.
The former UP Maroons gunner was just as productive in the semifinals but his squad only wound up third in the competititon.There's no doubt this licensed engineer will soon become a professional basketball player, just as he has dreamed.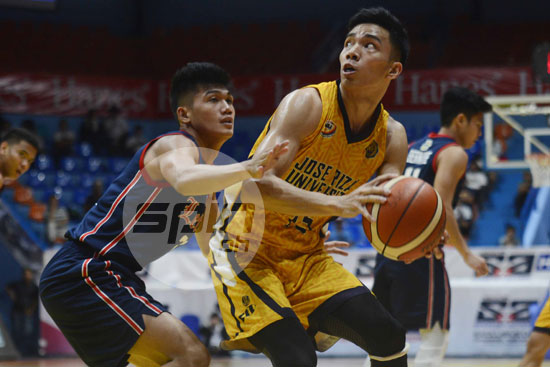 JOHN GROSPE
The team captain of Jose Rizal University proved he's ready to make the jump from college to the pros. Grospe worked hand in hand with Jeron Teng as their team reached the finals, only to fall short against Ravena and Co.
His 18 points were not enough as the eventual champions put together a fourth quarter surge that turned a tight game into a breakaway.
But Grospe's impressive didn't go unnoticed, with Phoenix assistant coach Nic Belasco lauding the forward's efforts on both ends that spelled the difference in the team's run to the finals.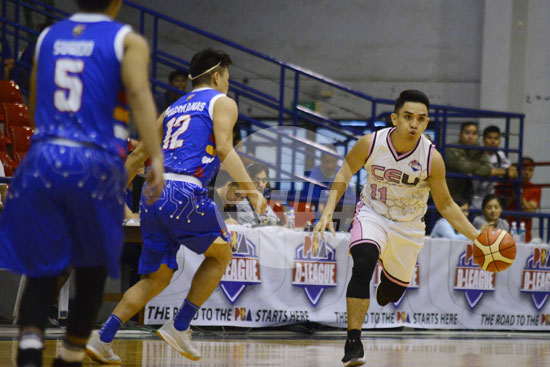 JK CASIÑO
JK Casiño also gave a good account of himself during the two-day event at the Gatorade Hoops Center. The former CEU gunner did what he does best, making three-pointers one after another.
His team might have failed to reach the finals, but at least the lefty made the final round of the three-point shootout against Thomas Torres.
He led all players in the opening round with 12 made shots from beyond the arc, before losing by two to Torres who had the same number of three-pointers made in the finals.