BARANGAY Ginebra may be popular for its 'never say die' mantra, but Bay Area has also shown that it doesn't give up easily.
In Game Six, the Dragons appeared to be headed to a loss when they trailed by seven points, 73-66, only to come storming back and take an 87-84 win before more than 22,000 fans at the Smart-Araneta Coliseum.
Bay Area coach Brian Goorjian said he wants his team to equal that attitude of overcoming adversities in their quest to become the first foreign team since the 1980 Nicholas Stoodley squad to capture a PBA crown.
"It's what Filipinos pride themselves from. We want to match that. And they certainly showed it. I'm proud of the fact that we haven't gone anywhere. We've taken the punches, and kept rolling back. It's a hell of a series," said Goorjian.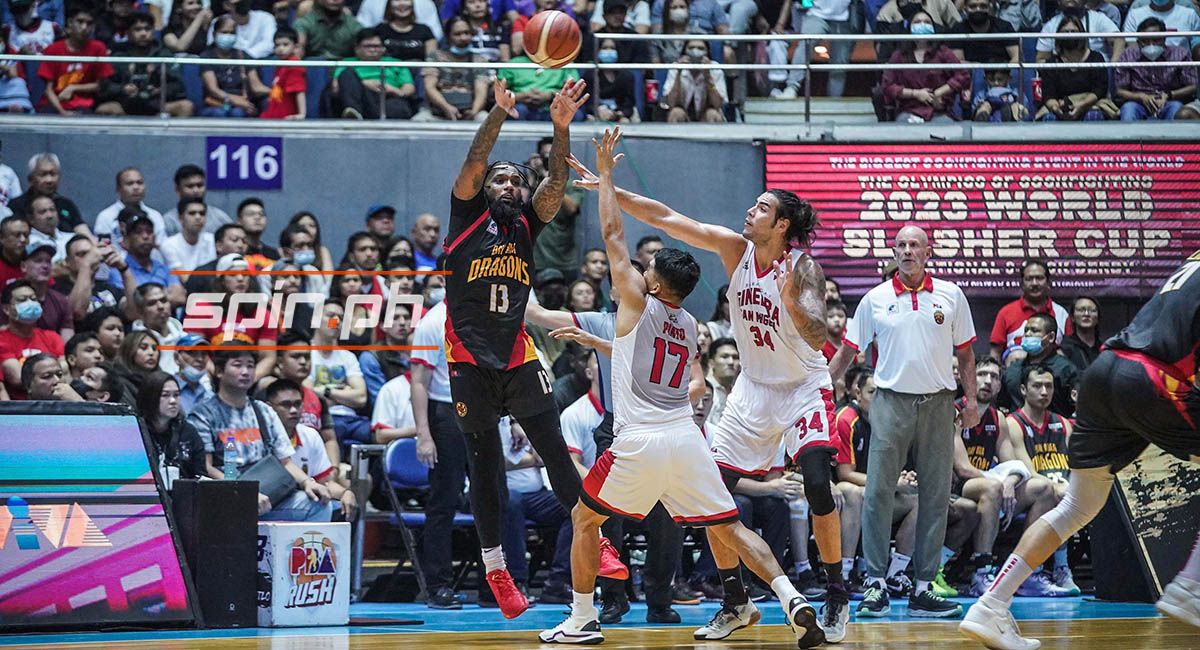 ADVERTISEMENT - CONTINUE READING BELOW ↓
The Dragons have blown big leads in the series, seeing a 14-point advantage slip away to drop an 89-82 decision in Game Three. Bay Area had a lead as high as 12 in Game Six, but was able to hold on after Ginebra took the driver's seat in the fourth.
"I was calling timeouts to rest them and do things. We haven't played with Myles [Powell] for a long time. We were trying to get the ball in his hands. And they were saying, 'We are in this. We can do it. We can do it.' That was generated from them."
"My voice is kinda done now as far as motivation, we can do it, yah, yah, yah. It's now within them. But there was an energy with the group, looking at me, that we weren't done yet.
"And that's pretty impressive being ahead like we had and they were up even, the place was going nuts. It's easy to fall by the wayside. But there was a spirit there," said Goorjian.
Goorjian now braces for Game Seven, and he hopes that his team will be able to maintain the same intensity they showed on Wednesday.
"That was so special in that arena. And how grateful of a basketball series it has been. What's coming up next on Sunday is going to be incredible," said Goorjian.