BOCAUE, Bulacan – This PBA title is staying on local shores.
Barangay Ginebra closed out one of the most riveting finals in league history in decisive fashion, defeating foreign guest team Bay Area, 114-99, in Game Seven of the 2022 PBA Commissioner's Cup Finals in front of a record crowd at the Philippine Arena.
Ginebra shot the lights out and put the clamps on Myles Powell in the first half to set the rout early, enabling the Gins to capture the 15th title of the franchise in front of an all time-high 54,589 fans at the cavernous venue in Bulacan.
The Gin Kings faced a daunting challenge from a foreign team in arguably one of their toughest finals ever, at least in their recent history, as the Dragons sent the league's most popular ballclub to Game Seven for only the fifth time.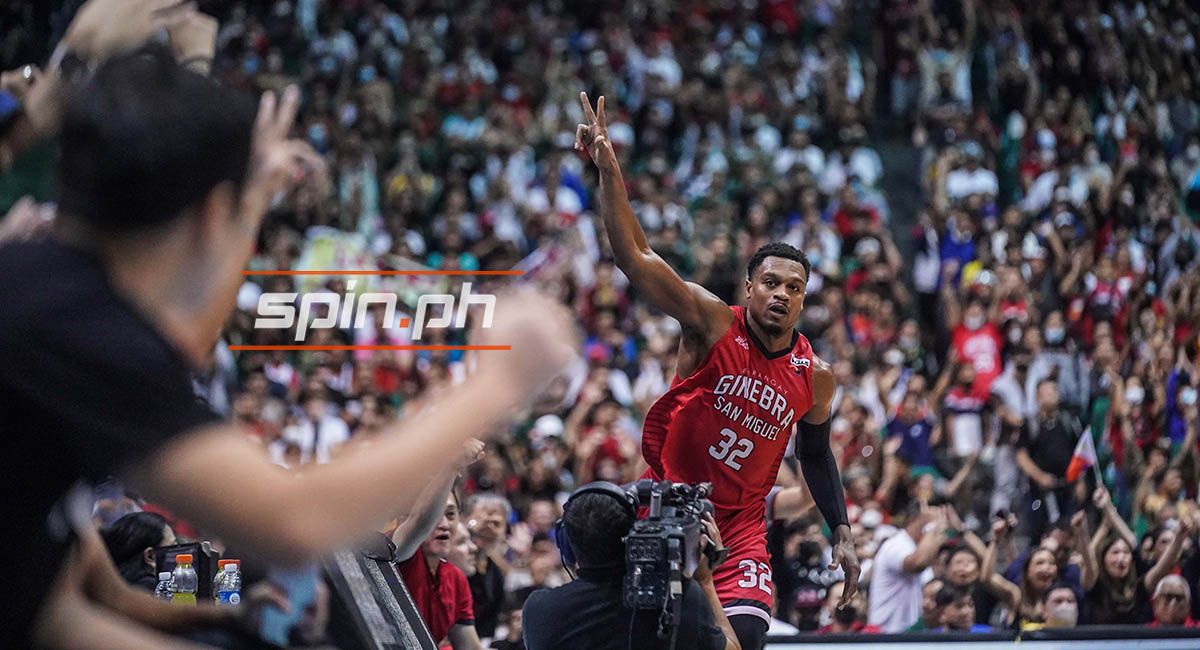 ADVERTISEMENT - CONTINUE READING BELOW ↓
Justin Brownlee and Scottie Thompson led Ginebra in the first half, while Jamie Malonzo took over in the third to keep the comfortable lead even in the face of a late uprising by Powell, Hayden Blankley, and the Dragons in the fourth quarter.
Brownlee had 34 points, eight rebounds, and 12 assists and Thompson added 18 points and nine rebounds, while also taking on the role of putting the cuffs on Powell for majority of the contest.
Malonzo highlighted his first finals appearance with huge numbers and a championship, scoring 22 points and grabbing 17 rebounds for Ginebra.
Christian Standhardinger was later adjudged the Finals MVP.
Brownlee already had 24 points in the first half that ended with a follow-up slam by Aguilar for a 61-39 lead. They carried that momentum into the third and took a 28-point spread ar 75-47, the biggest of the contest.
"Frankly, we were angry about Game Six," said Ginebra coach Tim Cone. "We didn't want to go to a Game Seven. We felt we had Game Six in hand. We made that nice comeback. We thought we had it in hand and then we let it slip away."
"I think that anger spilled over into Game Seven. Our guys are really locked in from the very first minute. I think they felt the energy of the crowd, the 54,000 that were here, just from the very first basket when Justin scored the first basket," said Cone.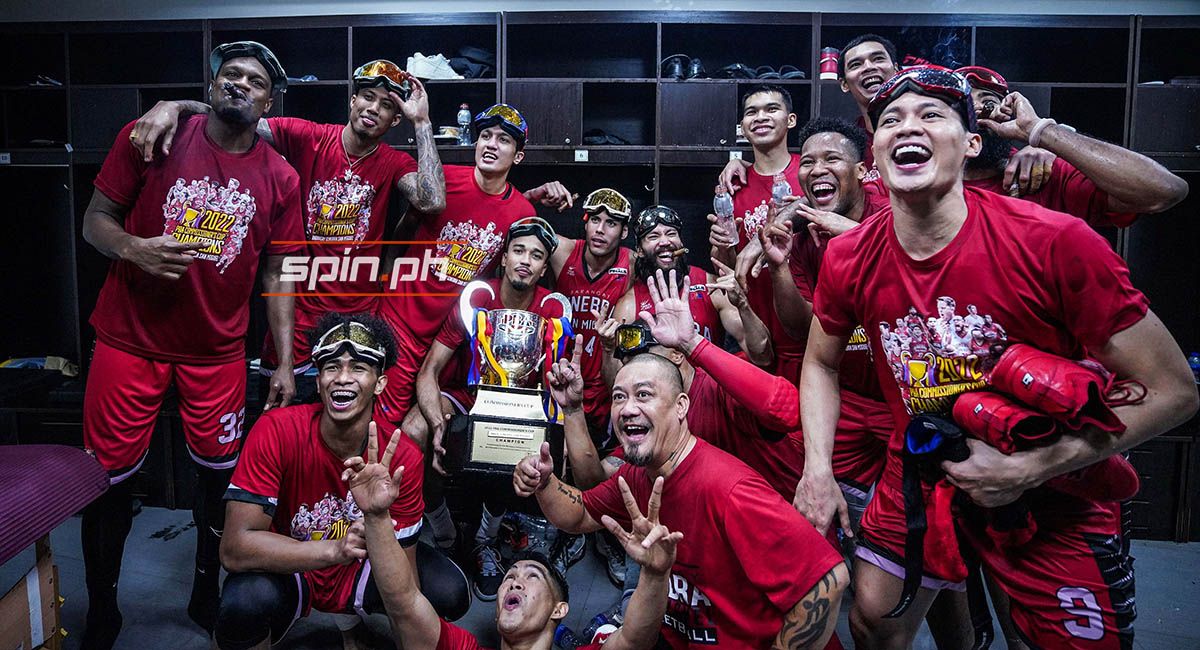 Powell had 29 points but shot only 9-of-22 from the field, and only hit two of his seven shots in the first half. Blankley added 25 points.
The scores:
Barangay Ginebra 114 – Brownlee 34, Malonzo 22, Thompson 18, J. Aguilar 14, Standhardinger 12, Tenorio 10, Pringle 3, Gray 1, Pinto 0, Mariano 0.
Bay Area 99 – Powell 29, Blankley 25, Liu 17, Lam 13, Yang 10, Zhu 5, Ewing 0, Ju 0, Song 0, Reid 0.
Quarters: 27-21; 61-39; 95-74; 114-99.