BARANGAY Ginebra gets its first acid test in the PBA Governors' Cup playoffs when it takes on Alaska on Friday night.
The resurgent Gin Kings own a twice-to-beat advantage over the Aces, who have had an up-and-down campaign and needed a win in their last game of the eliminations to clinch a postseason berth outright after reaching the finals in four of the last five conferences.
But the Aces know how to beat Gin Kings, having been one of just three teams to deal Ginebra a loss in the elimination round with a 109-100 overtime decision last July.
The Aces, though, looked slightly different that time: Eric Menk was still active and was a starter in their meeting, but is now in the unrestricted free agent list, while Calvin Abueva came off the bench, but has been a regular starter since then.
The Gin Kings, for their part, were still reeling from the devastating injury to Paul Harris and building chemistry with replacement import Justin Brownlee, who nevertheless impressed in his debut with 31 points, 13 boards, and two steals in just 29 minutes as he battled cramps.
Both teams have improved since then, getting a chance to gauge their progress in their quarterfinal matchup.
Continue reading below ↓
Recommended Videos
Here are some of their key matchups.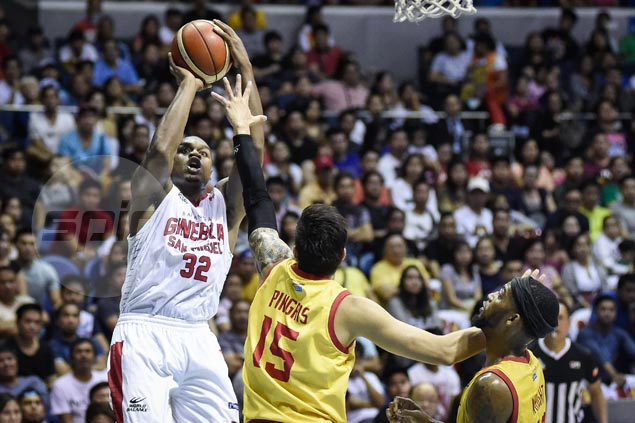 IMPORTS:
The Gin Kings were blessed to get another prolific import after Harris as Brownlee has been exactly what the doctor ordered for the team, tallying 30.4 points on 50.4-percent shooting, 12.3 boards, 4.2 assists, 1.5 steals, and 1.3 blocks in 39.5 minutes.
Henton has also delivered for the Aces with averages of 31.9 points on 51.6-percent shooting, 11.9 boards, 1.9 assists, 1.3 blocks, and 0.8 steal in 38.8 minutes, but the lefty forward has been doing it with less fanfare than his fellow high-productive counterparts.
It may look like the Gin Kings have the edge with Brownlee, but this matchup is even considering what Henton has given the Aces.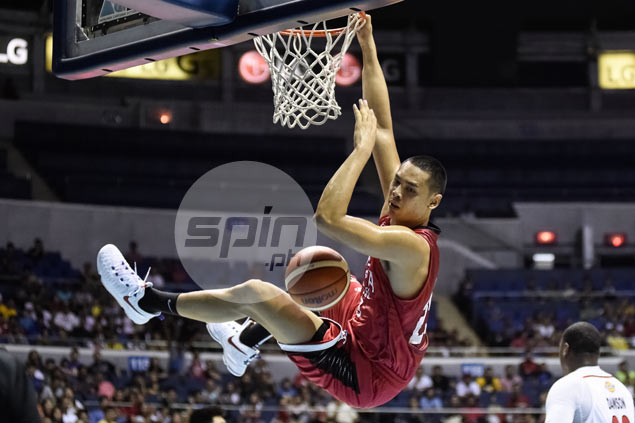 FRONTLINE:
Japeth Aguilar has been a barometer of the Gin Kings' success in the absence of Greg slaughter as the athletic forward has averaged 18.5 points in their eights wins and 11 markers in their three losses, while Joe Devance has made up for his lack of numbers with his veteran leadership.
Sonny Thoss has been a steady inside presence for Alaska, while we all know what Abueva provides. The Aces' heart and soul has brought his team to the next level after he became a starter, having gone 5-1 (win-loss) since he started games this conference.
Edge: Alaska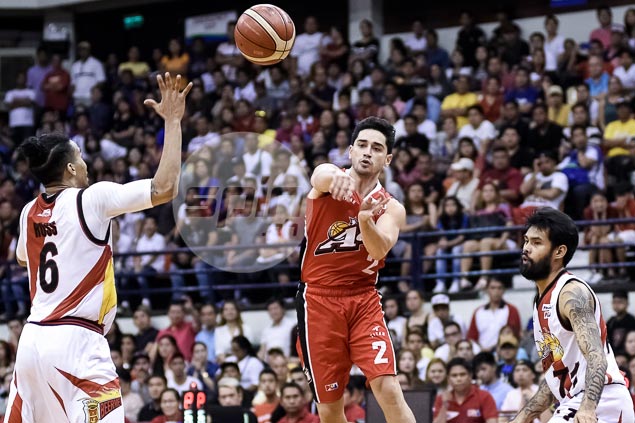 BACKCOURT:
LA Tenorio and Scottie Thompson have formed a lethal combination in orchestrating coach Tim Cone's hybrid offense, with the former doing it with his timely scoring and playmaking and the latter with his nifty passes and his otherworldly rebounding prowess for a guard who stands a shade below 5-11.
RJ Jazul is an underrated performer whose numbers have been a fixture for the Aces, while rookie Kevin Racal has earned the trust of coach Alex Compton as the team's stopper, tasked to guard the other team's best perimeter player.
Edge: Ginebra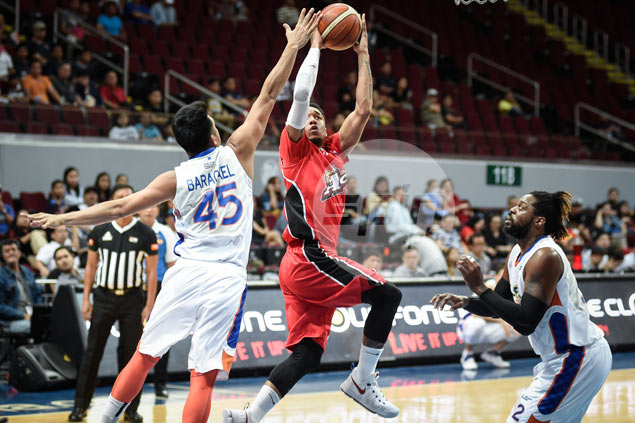 BENCH:
Sol Mercado is enjoying his best conference in a Ginebra uniform and his performance can also determine how far the Gin Kings will go this conference, while Mark Caguioa can still provide offense, but has started to transition into a defensive player that keeps him fixed in the rotation.
Dave Marcelo, Jervy Cruz, and rookie Aljon Mariano have also given the Gin Kings energy off the bench.
The Aces turn to Chris Banchero for instant offense, while JVee Casio has also been steady in the backcourt as the team's only pure point guard. Dondon Hontiveros, Noy Baclao, and Ping Excimiano likewise deliver when called upon.
But it's the return of Vic Manuel that has given the Aces the biggest boost.
Edge: Alaska
Bottom line: The Aces have the deeper bench and a tireless worker in Abueva, but the Gin Kings' fast-paced, guard-oriented attack has been working wonders in this conference. It's Ginebra's win-once incentive that should spell the difference in this match-up. Alaska is very capable of springing a surprise, but a Tim Cone-coached Ginebra will be tough to beat twice in a row.