GILAS Pilipinas hopes the current PBA impasse would not in any way serve as a major distraction in the national team's preparation for the 2019 Fiba World Cup qualifiers that starts three weeks from now.
Butch Antonio, the long-time Gilas manager, said coach Chot Reyes would go on with the team's training camp that officially begins Friday at the Meralco gym, amid the uncertainty on the national team's roster given the present dissension within members of the PBA board regarding the tenure of league commissioner Chito Narvasa.
"Of course, we are concerned. But we have a job to take care of," said Antonio in a message to SPIN.ph early Friday morning.
"Hopefully, this objective is not affected by things happening around us."
Deputy mentor Jong Uichico stressed the team wouldn't really know whether its two-week training would be hampered or not until the coaching staff gets to see the players who are going to show up in practice.
Gilas' campaign in the meet that has a home-and-away format now faces a sudden shake-up following the disagreement within the PBA Board over Narvasa's term that resulted into two splinter groups – one led by the MVP side (TnT Katropa, NLEX, and Meralco) along with Alaska, Phoenix, Rain or Shine, and Blackwater, and the other by the San Miguel bloc (San Miguel, Ginebra, Star) together with GlobalPort and KIA.
The MVP group and its allies, which forms the majority, has decided not to give Narvasa a new term as commissioner, while those under the SMC umbrella and Co. are backing up the embattled league chieftain.
Now there are misgivings whether players such as June Mar Fajardo (San Miguel), Japeth Aguilar (Ginebra), and Terrence Romeo (Globalport) would still be available for the national team since the Gilas program is backed by the MVP group.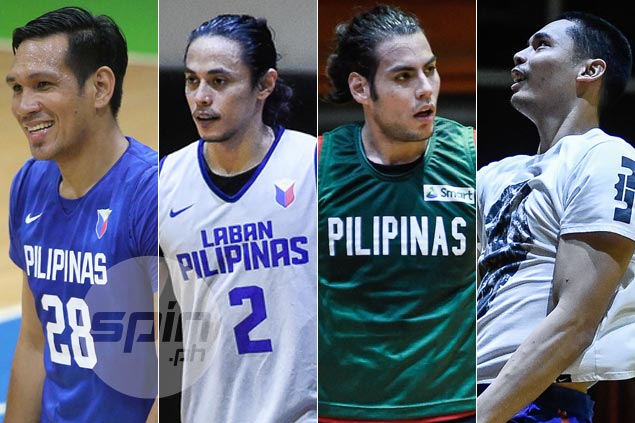 Coach Chot Reyes has not yet tweeted who will comprise the Gilas pool this time, although given the proximity of the World Cup qualifiers, the veteran mentor is likely to tap the same core that competed in the last FIBA Asia Championship in Beirut, Lebanon.
Gilas opens its bid in the qualifier on Nov. 24 in Japan, and then returns home to host Chinese Taipei on the 27th.
Unlike Gilas, the Japanese have already been in training camp as early as October, according to Reyes.
Recommended Videos