MOST PBA teams have certainly taken a hit while their stars are on loan to Gilas Pilipinas.
But for those players who are just patiently waiting for their break to come, this is the time to step up.
Here are some of the under-the-radar players who we feel should – some have already done so – grab the spotlight and make the most of the absence of their national team standouts.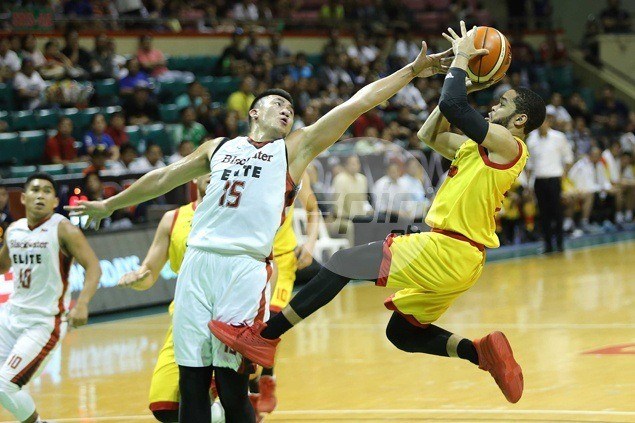 JUSTIN MELTON
In Star's platoon of pesky playmakers, Melton is usually the last in the pecking order behind Mark Barroca and Jio Jalalon.
But with Jalalon and Allein Maliksi away, "Quick Melt" has immediately gained extended playing time which he has maximized. It was most evident in the Hotshots' 99-93 win over Rain or Shine last Saturday in Batangas where he played a conference-high 29 minutes and registered nine points – all from beyong the three-point line – three boards, and three assists without a turnover.
Continue reading below ↓
Recommended Videos
The athletic point guard has another chance to make the same impact in the Hotshots' game against TNT Katropa on Wednesday night, their second without their Gilas rookies.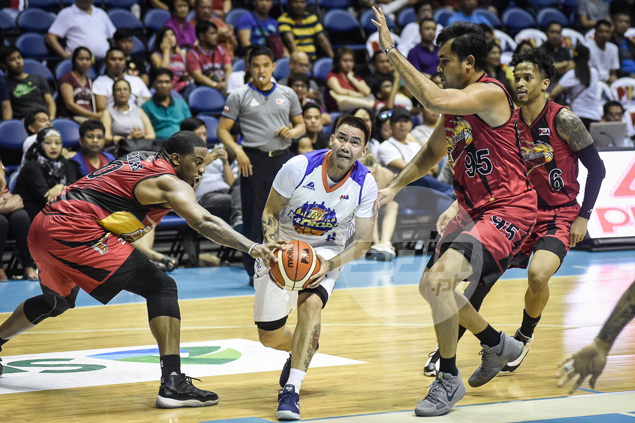 RR GARCIA
The TNT Katropa new boy has already proven to be a top offensive option as he's coming off a season where he averaged a career-high 14.6 points per game.
But after being reduced again to a fringe role for two loaded San Miguel Corp. clubs in Star and San Miguel Beer, the former UAAP MVP out of Far Eastern University has a chance to sustain his gains as he is expected to provide instant offense for a TNT side that's missing Jayson Castro, Troy Rosario, and Roger Pogoy – and even after they come back.
Although his defense remains suspect, Garcia delivered on offense in his debut last Friday when he registered 12 points, three assists, and two boards in 24 minutes off the bench.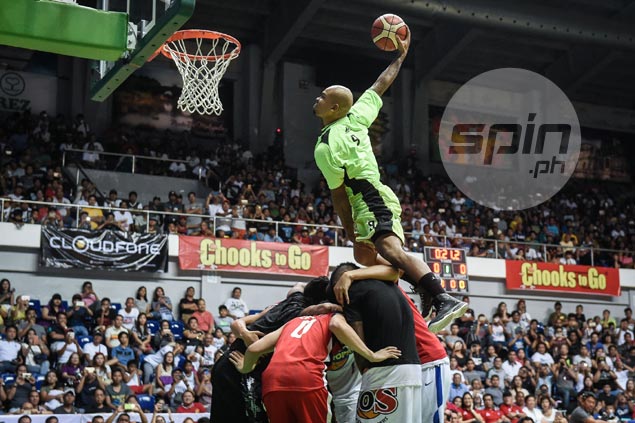 JAMES FORRESTER
Much has been said about this enigmatic Filipino-Canadian cager, who has been reduced into a journeyman after a promising start to his career.
But now that he has gained a golden opportunity with Terrence Romeo out – he has been thrust to the starting lineup in the last two games where he has averaged 24 minutes, Forrester has yet to repay the faith of coach Franz Pumaren, norming just five points on 44-percent shooting, four boards, 2.5 assists, and 0.5 steal in that span.
The former Arellano standout has another chance to prove his worth in the Batang Pier's game against Meralco on Wednesday.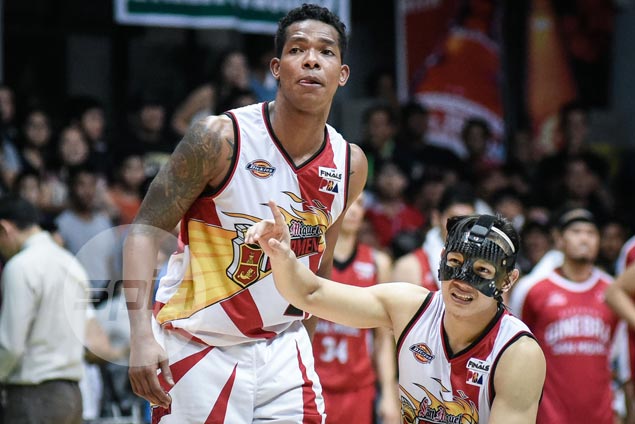 GABBY ESPINAS
The veteran big man has always produced substantially when given the minutes at San Miguel Beer.
Although contented with being June Mar Fajardo's top reliever and the team's sixth man, the 35-year-old Espinas has delivered when called upon to provide extra for the powerhouse squad.
In their 109-80 win over Mahindra last month in a game where Fajardo played less than 10 minutes, Espinas made the most out of it by tallying 12 points, three boards, two blocks, and two assists in just 16 minutes.
Even when Fajardo saw his usual playing time, Espinas would deliver as long as he saw significant action. After all, Espinas played his best game of the conference in the 111-98 win over ROS – despite Fajardo playing 30 minutes – as he registered 15 points, eight boards, four assists, and two steals in 29 minutes.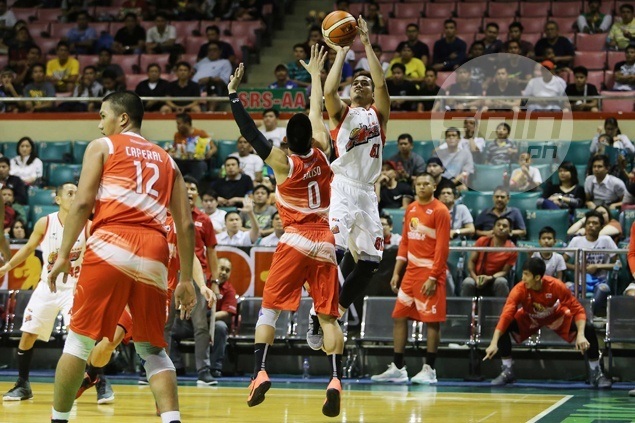 KEVIN RACAL
The sophomore wingman has already gained the trust of coach Alex Compton, who has gifted him an abundance of playing time, averaging just a shade under 30 minutes this conference.
Still, hardly anything is eye-popping in his stat line – 6.3 points on 35.7-percent shooting, 4.1 boards, and 1.7 assists, as it's the intangibles that are more felt from him being the Aces' top perimeter defender.
But with Calvin Abueva and even Carl Bryan Cruz with Gilas, this is Racal's time to make a more conscious effort to be more aggressive on offense and rediscover his scoring mindset when he was still with Letran.
RJ JAZUL
The veteran playmaker is definitely providing the leadership and locker-room presence that a young Phoenix side got him for in the offseason.
But with top scorer Matthew Wright making his Gilas debut, Jazul now has a chance to prove that he can take on a lead role on a team – statistically – after being a second fiddle – or third at best – for Alaska in the past.
But at 31, Jazul is nearly past his prime and should make the most of the remaining best years of his career.
Without Wright, Jazul played his best game in a Phoenix uniform in their 84-72 win over GlobalPort last Friday when he registered 21 points – three shy of his career high – along with four boards, two steals, and one assist in 41 minutes.
Let's see if this is a sign of things to come.
PBA Updates