IN the wake of Chot Reyes' announcement of the 12 PBA players added to the 24-man Gilas Pilipinas pool, it's as good a time as any to review the performances of the Gilas cadets and see who actually has a shot at making the final team.
Remember, these 12 cadets will be competing against the 12 new additions for spots in the Gilas team that will be taking part in four major international tournaments this year beginning with the Southeast Asian Basketball Association (Seaba) championship in late April.
[See LA Revilla, Norbert Torres surprise selections as Reyes bares new Gilas pool members]
And with the cadets getting their feet wet in the PBA, we have seen enough to make an intelligent choice on who can actually play integral roles for Reyes when Gilas goes to battle.
(Averages as of January 17)
FONZO GOTLADERA - 1.6 points and 1.4 boards in 7.3 minutes in five games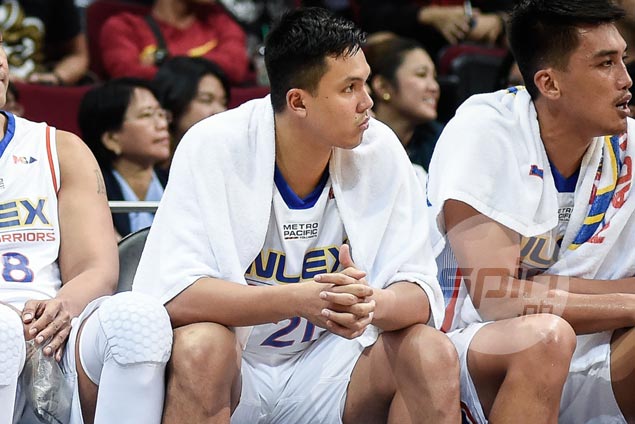 Continue reading below ↓
Recommended Videos
The NLEX big man has yet to prove his worth after a last-minute inclusion in the Gilas pool. NLEX coach Yeng Guiao has given him a chance but he has yet to take advantage. At this point, Gotladera should be more concerned about cracking Guiao's deep rotation in the PBA than vying for a spot in the Gilas team.
Grade: C-
ARNOLD VAN OPSTAL – 2 points on 66.7-percent shooting, and 1.7 boards against two turnovers in just four minutes in three games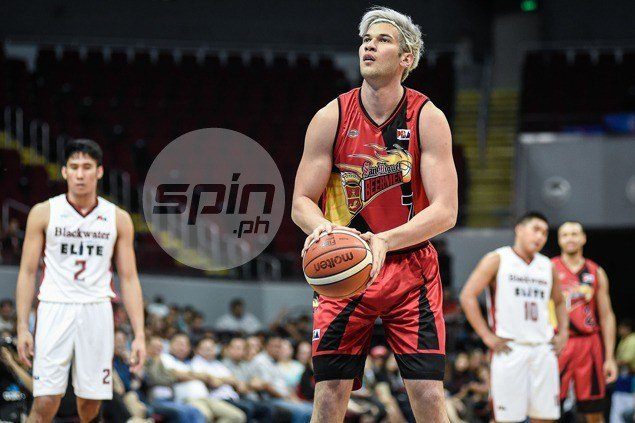 The former La Salle standout remains, at best, a project for the Beermen judging from the way he is being used by head coach Leo Austria. And that is unfortunate since, judging from the recent choices of Reyes, the current Gilas pool is still left wanting in the frontcourt where June Mar Fajardo, Japeth Aguilar, and Raymond Almazan appear to be the only shoo-ins. Reyes may need to pluck out one or two more big men to add to his Andray Blatche-led frontline - but at this point, the seldom-used Van Opstal isn't that guy.
Grade: C-
RUSSEL ESCOTO - 6.6 points on just 36.2-percent shooting, 4.9 boards in 18.6 minutes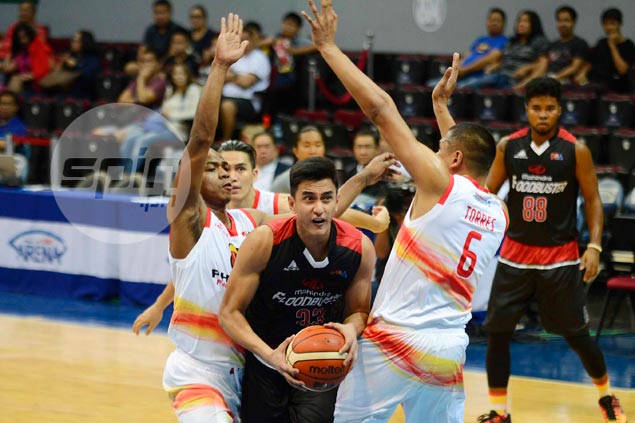 The Mahindra slotman was expected to make an immediate impact for a Floodbuster side that practically gave away its starting unit in the offseason, but the former FEU standout has yet to produce the numbers he is capable of. The 6-6 big man is maturing at a slower pace that his fellow cadets, and is still far from being a candidate for a Gilas spot.
Grade: C
MIKE TOLOMIA – 6.4 points, 1.9 boards, 1.6 assists, and 0.4 steal in 12.8 minutes in eight games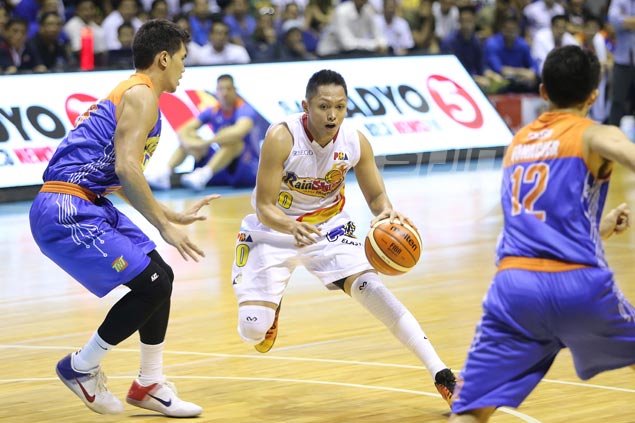 The Rain or Shine point guard has shown flashes of playmaking brilliance as coach Caloy Garcia envisions him to fill the void left by Paul Lee. But with the Elasto Painters' plethora of combo guards led by Jericho Cruz, Chris Tiu and Maverick Ahanmisi, it may take a while before Tolomia spreads his wings. At this point in his development, Tolomia will have a tougher time cracking the Gilas backcourt while competing against the likes of Paul Lee, Terrence Romeo, and Jayson Castro.
Grade: B-
KEVIN FERRER – 5.6 points, 1.1 triples, 2.1 boards, and 0.8 assist in 12.9 minutes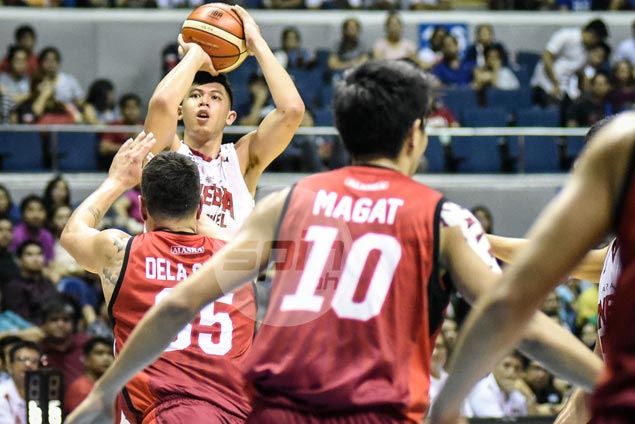 Like Tolomia, the Ginebra small forward is also stuck in a team that's loaded in the wings. But Ferrer has displayed his potential when given the playing time. And given his size, athleticism, and wide wingspan, the former UST star may yet be a candidate to fill the Gilas void left by Gabe Norwood, who Reyes dropped not because he had no need for him but more because the coach's hands were tied under the one-player-per-PBA-team policy. But to have a shot, Ferrer first has to prove himself and earn a spot in Tim Cone's regular rotation.
Grade: B-
VON PESSUMAL – 5.1 points, 1.1 triples, 90.9-percent free-throw shooting, and 2.1 boards in 13 minutes in eight games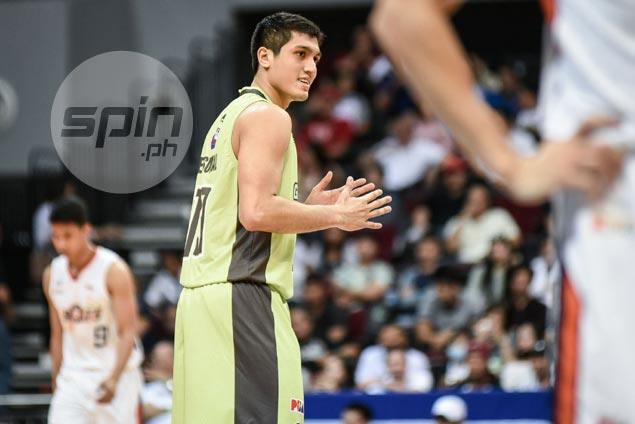 After hardly making his presence felt in his first few games, the GlobalPort shooting guard has started to make a mark as a gunner, taking advantage of the attention that Terrence Romeo and Stanley Pringle have been getting to get into the scoring act. If Gilas needs another gunner to add to Paul Lee, Terrence Romeo, and Jayson Castro, then the former Ateneo standout has a chance. But at this time, he's not yet in the same league as the three Gilas mainstays.
Grade: B-
CARL BRYAN CRUZ – 6.4 points, 4.1 boards, 0.9 assist, and 0.9 steal, against 0.8 turnover in 17.8 minutes, starting in half of his eight games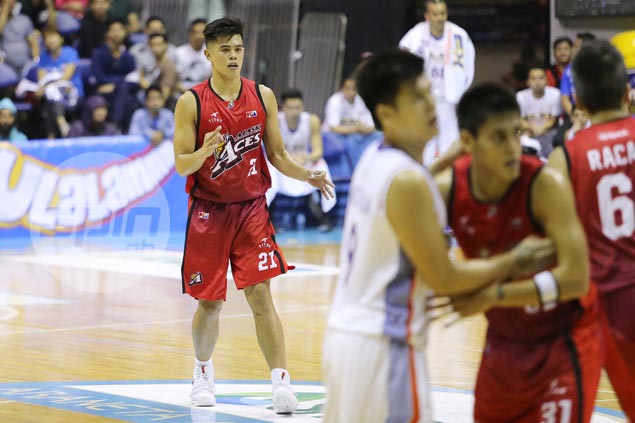 The Alaska forward has proven he can deliver when given the minutes, but he has not been consistent enough to earn a place in Alex Compton's regular rotation as he continues to lag behind Calvin Abueva, Vic Manuel, and Sonny Thoss. He faces a more formidable test if he hopes to crack the final Gilas lineup.
Grade: B-
ROGER POGOY – 6.3 points, 4.4 boards, 1.6 assists, and 0.6 steal in 22.7 minutes in eight games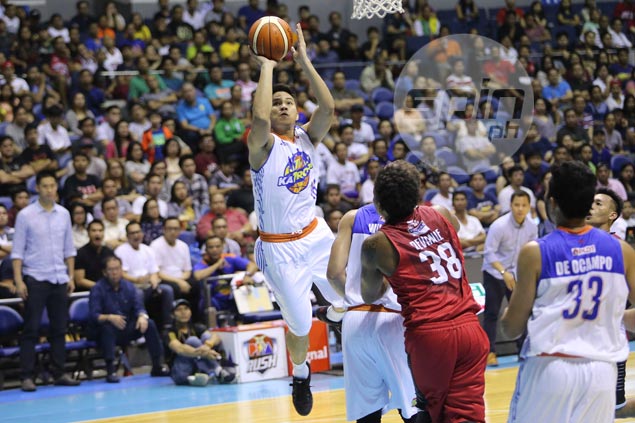 The TNT KaTropa forward has gained the trust of the Texters coaching staff, enough to include him in the finishing unit in a handful of games. But he hasn't been as consistent as his college mentor, Nash Racela, had hoped he would be at this point in his development. But if he can break out of his shell between now and April, he may have a shot at earning a wing spot in the Gilas lineup.
Grade: B-
ED DAQUIOAG – 10.2 points on 50-percent shooting, 2.3 boards, 1.9 assists, and 0.8 steal in 19 minutes, playing all but two of his nine games off the bench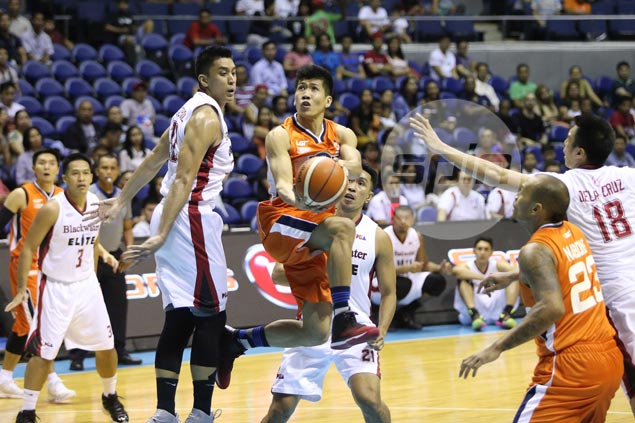 The Meralco rookie wingman is proving to be a solid two-way player for Norman Black and his offense has really blossomed since his move to the PBA. The former UST star guard, though, will need to have a more consistent perimeter game and a deeper range to have a shot at a spot in Gilas' final lineup.
Grade: B
JIO JALALON - 9.9 points, 0.8 triples, 3.3 attempts from the foul line, 5.4 boards, 3.3 assists, and 1.4 steals, against 3.6 turnovers in 23.2 minutes in eight games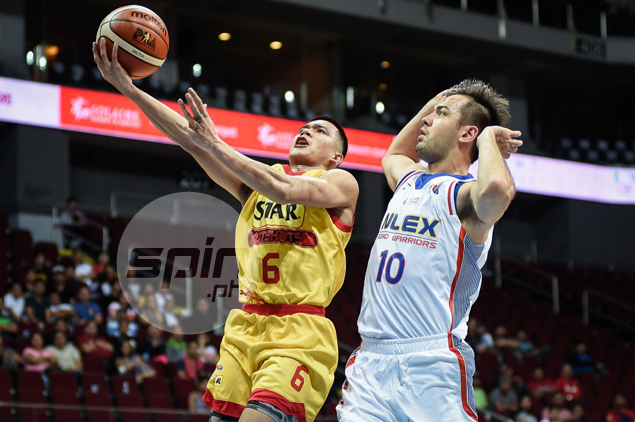 Like he has done in college, the spitfire Star playmaker has registered solid numbers across the board early in his pro career. But apart from his all-around stats, it's his lockdown defense where he's also leaving a huge imprint. The only negative mark in the 24-year-old point guard's early stint is his propensity to turn the ball over with an average of over three errors a game. As with Tolomia and Daquioag, Jalalon will have to compete for a place in the Gilas backcourt against Lee, Romeo, and Castro. Unless he turns in really impressive games between now and April, he has his work cut out for him.
Grade: B
MATTHEW WRIGHT – 18.7 points on 15.4 attempts, 2.1 three-pointers, 6.6 boards, 2.9 assists, and 1.3 steals, against 3.3 turnovers in 33.7 minutes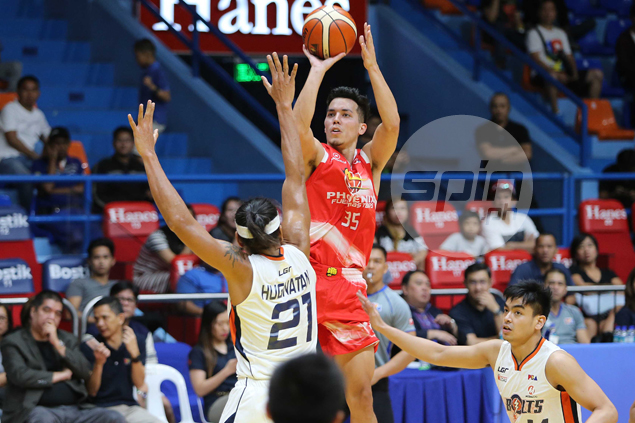 The rise of Matthew Wright couldn't have come at a better time for Gilas coach Chot Reyes, who, judging from his list of 12 PBA players announced on Sunday, may still need a big guard and a perimeter shooter to complete his backcourt. The Phoenix rookie is 6-4 and has an above-average three-point shot - exactly the kind of player Reyes will need for match-up purposes when Gilas goes up against bigger teams like Australia, New Zaland, and China in the Fiba Asia Cup.
Grade: B+
MAC BELO – 16 points on 46.8-percent shooting, 7.4 boards, 1.6 assists, 1.6 steals, and 0.6 block, against only 1.6 turnovers in 33.4 minutes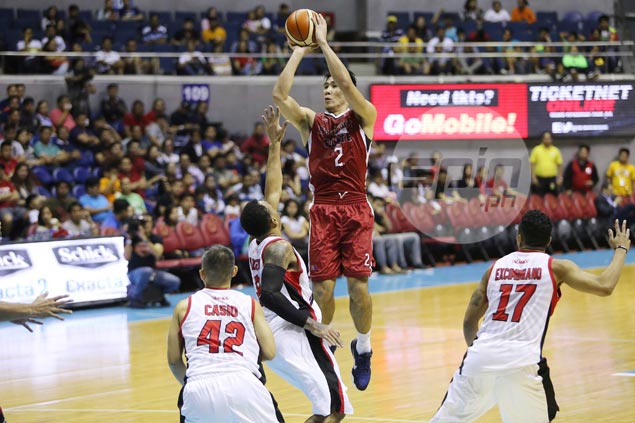 No other rookie has made a bigger impact to his team than the Blackwater forward. And at this point, Belo is the only cadet who looks 'Gilas-ready.' The former FEU star is an agile 6-4 forward who has a consistent perimeter game and loves to run the wings on fastbreaks - perfect for Reyes' 'small ball' system.
Grade: A
SUMMARY: From the Gilas cadets, it's only Mac Belo who has an above-average shot at making Chot Reyes' final lineup. Matthew Wright should be an exciting option if Reyes wants to add more depth, size and versatility to his backcourt while Roger Pogoy and Von Pessumal will get a look if Reyes feels his offensive arsenal is still left wanting. Kevin Ferrer has an outside chance should Reyes decide to develop him into a perimeter defender following the loss of Gabe Norwood.