IS volatile Kelly Nabong worth the gamble for San Miguel?
Gee Abanilla thinks so.
The San Miguel team manager said the San Miguel organization is willing to give the 6-foot-6 bruiser a chance to prove his worth after acquiring him in a trade with GlobalPort for Gabby Espinas and a 2020 second-round draft pick.
Abanilla said the Beermen are well aware of the Fil-American's colorful history in six years in the PBA, which included a fistfight with Marc Pingris and a shouting match with Jimmy Alapag that led to his exit from Meralco.
But the SMB official said they won't pre-judge the enigmatic big man.
"I would like to think that we are one of the teams which do not judge people unless we have a direct experience on the subject. We always believe that there is always good in anyone despite a troubled past and we believe in giving people chances to better themselves with the proper guidance and understanding," he said.
ADVERTISEMENT - CONTINUE READING BELOW ↓
Nabong, 29, has experienced a resurgence in his career, first at Meralco and later at GlobalPort where he averaged 7.3 points, 6.5 rebounds, and 2.5 assists in his 27.7 minutes of action in the Commissioner's Cup prior to the trade.
But with the big games came the troubling incidents, which included a scuffle with Rain or Shine's Maverick Ahanmisi and a shouting match with Phoenix coach Louie Alas.
For sure, bringing in Nabong also entails danger to the outstanding chemistry of the Beermen, which insiders believe is among the keys to the team's success.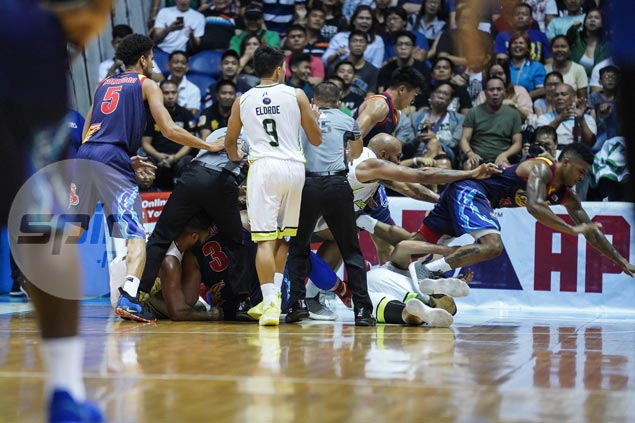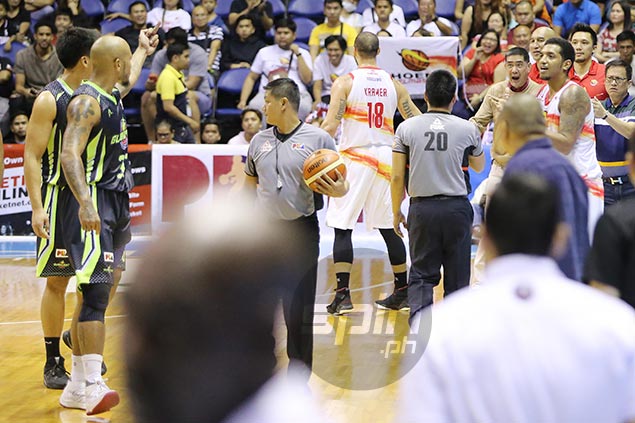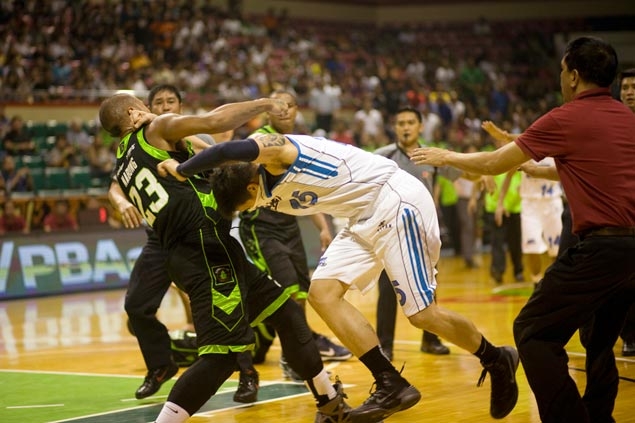 But Abanilla would like to see Nabong in another light.
"The way I see it, Kelly is a fierce competitor who doesn't like to be mediocre but, nevertheless, has built a not-so-good reputation in the PBA," he said. "However, we cannot discount the fact that he has talent and could fulfill a role for our team."
At San Miguel, Nabong will have to find a way to co-exist with four-time PBA MVP June Mar Fajardo, seasoned forward Arwind Santos, and top rookie pick Christian Standhardinger, not to mention import Renaldo Balkman.
San Miguel, though, is willing to roll the dice with Nabong.
"We are hoping that he could find a home in SMB and personally, I am hoping that he could showcase what good basketball is really all about. Sometimes, a chance is all a person needs, but whatever he does with that chance is really up to him," the amiable executive said.