BASKETBALL is a game of trends. From deliberate to fast-paced, from traditional to position-less style of play, the game has constantly evolved depending on what's "in."
There's another trend in the PBA these days, and it's, shall we say, growing.
More and more PBA players have been growing their hairs so long that they have to tie them during games, veering away from the clean cut that has been the go-to style for so long.
Terrence Romeo, Karl Dehesa, Jay-R Reyes, Brian Heruela, and Glenn Khobuntin are just some of the players who have recently been sporting the "man bun" and following the lead of Alex Cabagnot and Reynel Hugnatan, who have worn long hair for quite a while now.
Matt Ganuelas-Rosser and Alex Mallari are some of the other Filipino-Americans who have been maintaining long hairs – despite the summer season fast approaching.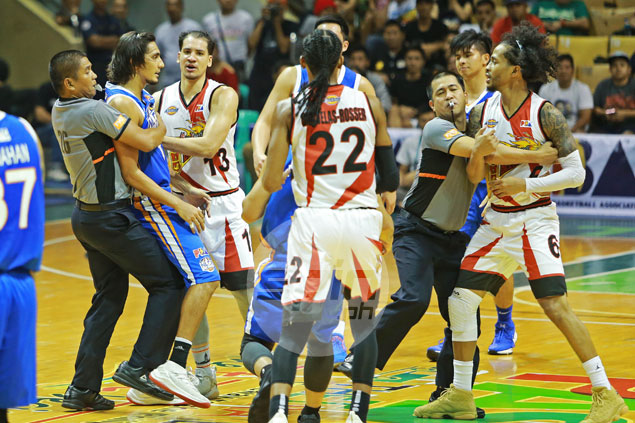 Continue reading below ↓
Recommended Videos
Dehesa, the Fil-Am Phoenix wingman, has always sported semi-bald hair for much of his adult life. That was until he simply got tired of getting haircuts and started growing his hair long in the middle of last year.
"I've been getting haircuts since I was like 16 years old, so it's just something new, time for a change," the 30-year-old Filipino-American cager said.
Khobuntin shared his sentiments, having likewise had short hair since his National University days, before deciding to go for something, well, unconventional, last year.
"Wala lang, trip ko lang," the Kia combo forward said. "Kasi nung college ko, lagi ako maikling buhok, kaya naisipan ko lang magpahaba."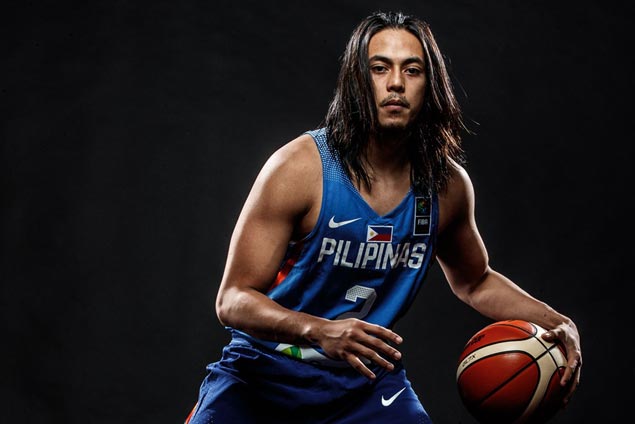 Cabagnot is one of the first players who wore their hair long after he once donned a crew cut during his early years in the league with Sta. Lucia and Coke.
"I just wanted to grow it," the San Miguel Beer playmaker said. "I get in these phases where I want to grow my hair. I think the first time I have ever grown my hair was 2010, 2009, all the way up to 2012."
Cabagnot changed the monotony by cutting his hair short again a few years ago and maintaining it for a while, before growing his strands long again.
"I just wanted to try short hair, but as of now, I enjoy my long hair," said the left-handed 35-year-old combo guard, who somehow found an inspiration in his older brother, Dino.
"His is six, seven inches longer than mine," Cabagnot said. "He's been growing his hair for seven, eight years. When I cut my hair, I saw him with long hair."
Cabagnot feels he's not a trendsetter despite being an original long-haired player, believing other players are just taking advantage of their youth to try out hip hairstyles.
"I think they just want to try something different," he said. "When else can you grow your hair? You can't grow you hair when your super old, so might as well grow it now while you're young."
"I don't want to say na ginagaya ako. I don't know," he added.
Dehesa said no player influenced him to grow his locks.
"No inspiration; It's just something new that I wanted to try out," the fourth-year veteran said. "I've never had long hair before, so I guess now's the time."
And the change seems to suit him.
"I think so. I like it. My wife likes it. It's cool…You like it?" Dehesa asked.
"It's the longest (it's been). I'm going to let it go, keep letting it grow…'til whenever," he added with a chuckle.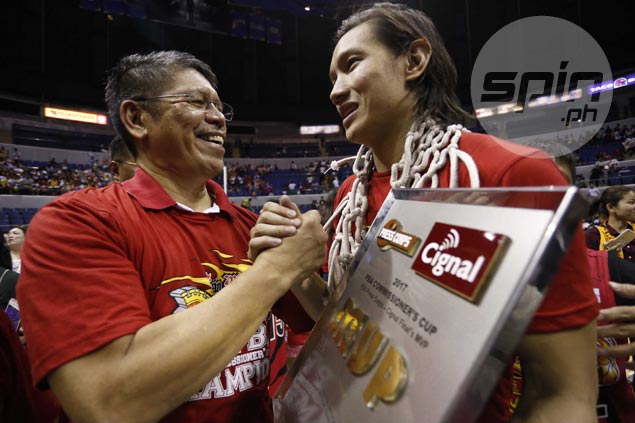 Asked if it affects his vision on the court, Dehesa shook his head, saying he keeps it tidy with the help of a head band.
"I don't think so," he said. "I just have to keep it tight and keep all the hairs away from my face. As long as it's away from my face, I'm good."
So whether short or long hair, it's simply a form of expression for the players.
"It's all trendy, having your own hairstyle," Dehesa said. "I guess it defines a person and gives them their identity, so whatever's good for that person, I guess."