GINEBRA coach Tim Cone questioned the capability of his team to win it all this 2019 PBA Govenors' Cup following a humiliating 101-77 defeat to Meralco on Sunday.
"We just didn't do it tonight, so you wonder if we have the trust necessary to go out and win a championship," he rued. "At this point and after this performance, I don't think so."
The two-time Grand Slam-winning coach lambasted the Gin Kings for what he felt was an obvious lack of effort, allowing the Bolts to have their way all game long.
"Not much to say, really," he said.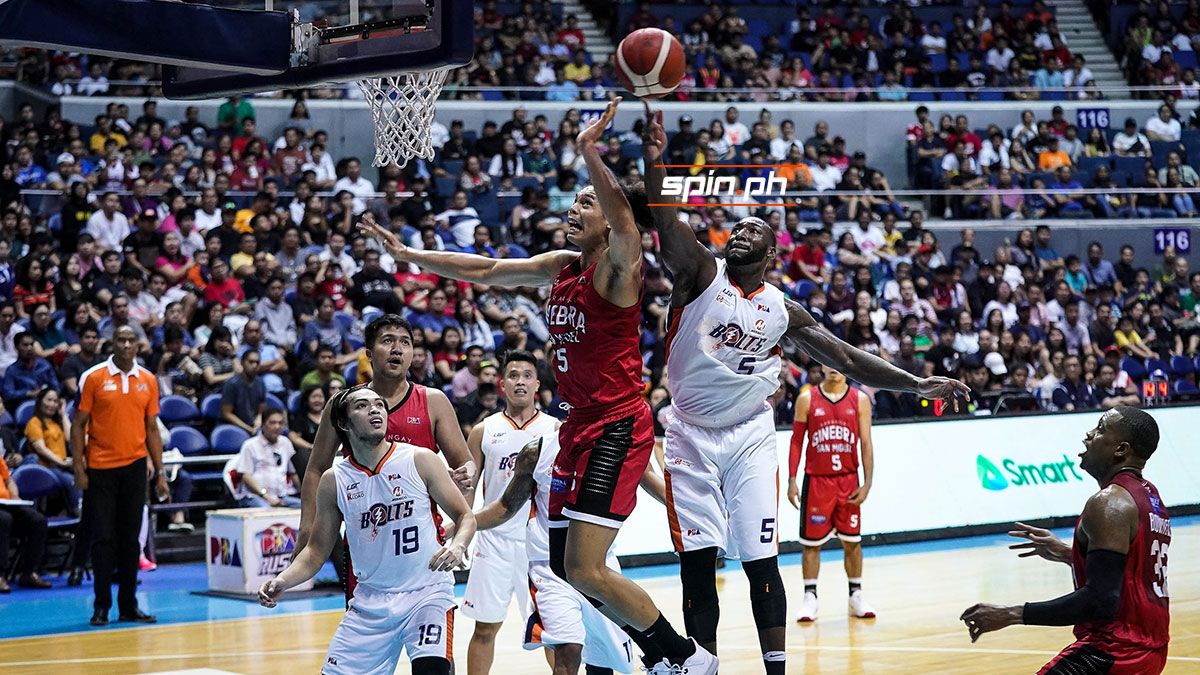 Continue reading below ↓
Recommended Videos
Meralco was quick to assert control of the game with a 26-14 start. The Bolts led by as many as 28 points a number of times in the second half thanks to its 51-percent shooting from the field, as well as a 40-percent clip from deep.
It didn't help that Ginebra's defense wasn't at its best, losing the battle of the boards, 38 to 56.
"They beat us up black and blue and they beat us in all phases of the game tonight. We came into the game playing on our reputation and didn't put the work in. And you don't put the work in, these are the kind of results you have," said the American mentor.
For Cone, performances like these should serve as an eye-opener.
Instead of a win that could've made Ginebra a shoo-in for a Top Four spot, the loss ended the Gin Kings' four-game win streak and sent them down to joint fourth place with San Miguel, both teams carrying 5-3 records.
"Hopefully our team learns a lesson," he said. "This is a big game in terms of standings. This one could have been the one that can kind of slide us into the top four and now it's going to be a battle for us. Just a terrible overall performance."
And it's not the kind of performance Cone is hoping for heading to a clash against a rejigged TNT squad, which will parade super rookie Bobby Ray Parks Jr. in their duel on Friday.
"We don't like (our standing) now, certainly. It's not a good place to be right now. We're out of the top four and we need to find our way back in and we got TNT coming up," he said.