RICKY Dandan is one person who will certainly enjoy this PBA Governors Cup finals between Magnolia and Alaska.
Dandan knows the coaches of both teams on a personal level as Alex Compton and Chito Victolero served as his backcourt tandem when he handled the Manila Metrostars during the inaugural season of the defunct Metropolitan Basketball Association (MBA) back in 1998.
Compton, an American born in Makati, had just settled in the country back then fresh out of Cornell University – an NCAA Division 1 school - but already showed great potential with his deadly outside shooting.
Victolero was coming off a relatively successful career in the amateur ranks as the lead point guard of Mapua and later on, as back-up playmaker Stag's 1995 grand slam season in the Philippine Basketball League (PBL).
Together, they made up the core of the Metrostars' solid backcourt rotation and had for teammates the likes of Romel Adducul, Reuben dela Rosa, Nestor Echano, and Peter Martin, now assistant coach of San Miguel Beer.
"Both Alex and Chito had really high basketball IQs back when they were still playing," recounted Dandan.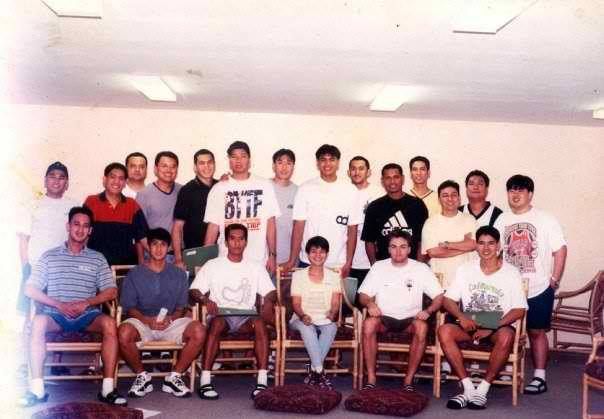 Continue reading below ↓
Recommended Videos
That explains why Dandan was the least surprised when both ended up becoming coaches and now found themselves battling each other out for the ultimate prize of winning a championship in Asia's first ever professional league.
The Metrostars reached the Northern Conference finals under Dandan, but lost to eventual national champion Pampanga Dragons in six games.
The year after, Dandan was replaced by Louie Alas and Victolero was released by Manila two months before the new season started.
Compton went on and emerged as league MVP in 1999 in the same season the Metrostars won the national championship by beating the Cebu Gems in a title series best remembered for the spectacular shootout between Compton and Dondon Hontiveros.
While they may not have succeed together during his time, Dandan was nonetheless proud of seeing his two former star players doing well in their coaching careers.
"It's going to be fun watching them go at it in the finals, from coaching them 20 years ago to seeing what they have achieved now as PBA head coaches really makes me very proud," said Dandan, now the lead deputy of coach Bo Perasol at University of the Philippines.
The longtime disciple of former national coach Joe Lipa actually even had the chance of going up against his former players during his brief time calling the shots for Columbian Dyip.
And how did he feel seeing Compton and Victolero trying to outwit him from the opposite bench?
"I felt outcoached each game," said Dandan with a hearty laugh. "They blew us out each time."
He doesn't see the same thing happening in the best-of-seven finals, which starts on Dec. 5 at the Mall of Asia Arena, knowing fully well how the two coaches do their homework.
Dandan won't be surprised if the series goes the full route.
"Seven games," he said without batting an eyelash. "I like how both teams are very aggressive on both ends.
"It will also be interesting to see tactical counters from both coaches as the series progresses," said the former UP Maroons mentor.
Dandan though would rather not go into the business of saying who between the two is the better coach – and player –or guess which between the Aces and the Hotshots would run away with the title.
"I won't go there," he said laughing. "Huwag na lang."