FORMER PBA player Junel Mendiola, a member of the 2002 Purefoods champion team, passed away on Tuesday due to a lingering illness.
He was 45.
Mendiola had just undergone lung surgery last May 29 at the Cardinal Santos Medical Center and was already transferred to a regular room from the Intensive Care Unit (ICU) just a few days ago.
Former college teammate Rene Suba confirmed the sad news of his close friend's death.
The former Trinity College coach suffered from incessant coughing after playing basketball last December. Two months after, the cough wouldn't go away, prompting Mendiola to seek medical treatment, after which it was diagnosed that he had a malignant tumor in his lungs.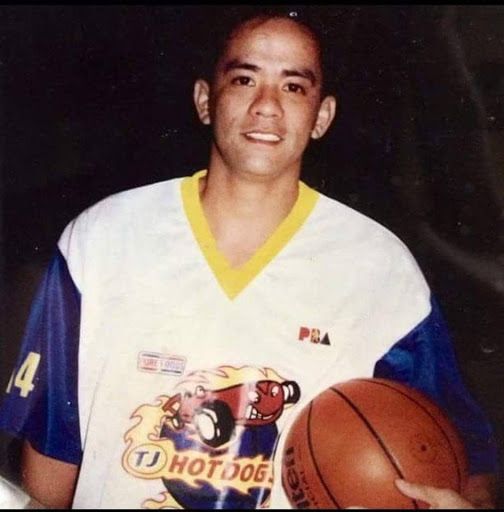 Continue reading below ↓
Recommended Videos
He celebrated his birthday last June 13 and appeared to be recovering well from surgery. Blackwater deputy coach Romel Adducul even visited him in the hospital on Monday.
Financial help poured in the moment news of Mendiola's condition came out, with the PBA, San Miguel Corporation (SMC), and the PBA Legends all extending support.
Mendiola was picked in the third round at 20th overall by Purefoods during the 2002 draft and played his first and only PBA season.
He did win a championship though, during the Governors Cup when the Hotdogs beat the Alaska Aces in the deciding Game 7 for coach Ryan Gregorio's breakthrough title in the league.
"He struck me as a thinking player who knows how to use his abilities to his advantage," said Gregorio of Mendiola.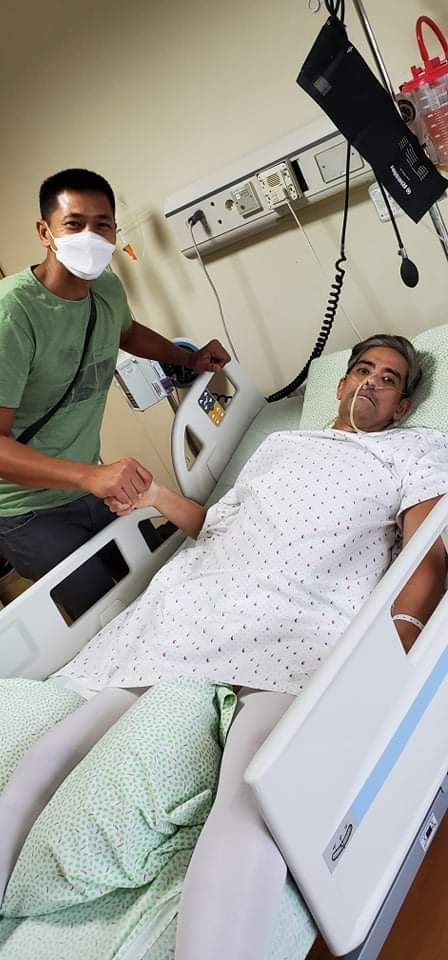 "Junel had a decent perimeter game and can post up smaller defenders. He had a good vision of the basketball court and knows how to involve his teammates."
NorthPort team manager Bonnie Tan was a classmate of Mendiola at the University of Santo Tomas College of Fine Arts in 1991 before the two transferred to commerce the following year and became reserves in the school's varsity team.
Tan, who is also coach of reigning NCAA champion Letran, eventually went to the U.S. to continue his studies, while Mendiola transferred to PSBA, where he carved out a name for himself as a three-time NCRAA champion and three-time MVP.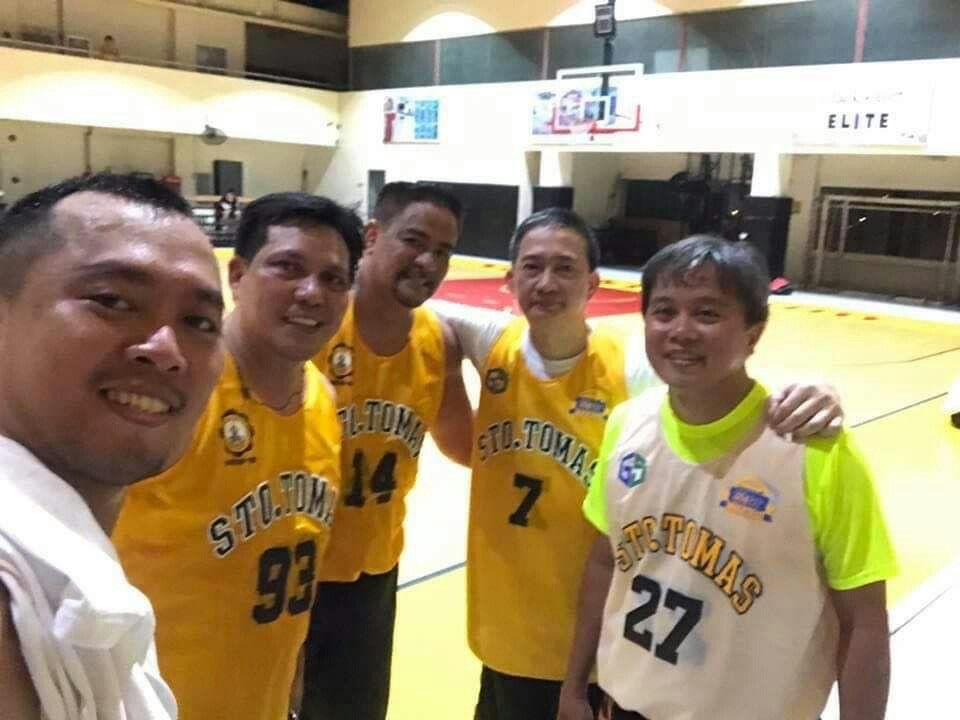 "Kaya nakakapaglaro pa rin kami sa UST Alumni league," said Tan, who even sent a photo of him with Mendiola wearing a UST playing jersey.
In his single season in the PBA, Mendiola, who also coached M Builders in the PBA D-League, averaged 1.4 points, 1.9 rebounds, and 1.1 assists in 14 games.
He also suited up for Oriental Battery and Welcoat in the Philippine Basketball League (PBL) and Pangasinan and Pampanga in the Metropolitan Basketball Association (MBA).
Mendiola was part of the Philippine men's team of coach Boycie Zamar which won the basketball gold during the 21st Southeast Asian Games in Kuala Lumpur, Malaysia in 2001.