SONNY Thoss will go down as one of those rare breed of men who spent their entire career with one team.
Any time the PBA resumes, the 38-year-old Thoss is set to retire with the same Alaska team that drafted him fifth overall 16 years ago.
During that time, Thoss won three championships with Alaska, was named Finals MVP during the team's last title run in the 2013 Commissioner's Cup, made the Mythical First team twice, was an All-Star a dozen times, and won the Sportsmanship award once.
But more than the championships and awards and statistics and the skills, Alaska coaches past and present said what made 'The Boss' special was the attitude and work ethic he has shown his entire career.
"One of my all-time favorites," said Barangay Ginebra coach Tim Cone, who drafted Thoss for Alaska in 2004. "Your all-time favorite player isn't oftentimes your best player. It's the player you really enjoy coaching and being around and stuff like that. And Sonny is one of those, if not, the most fun I had coaching."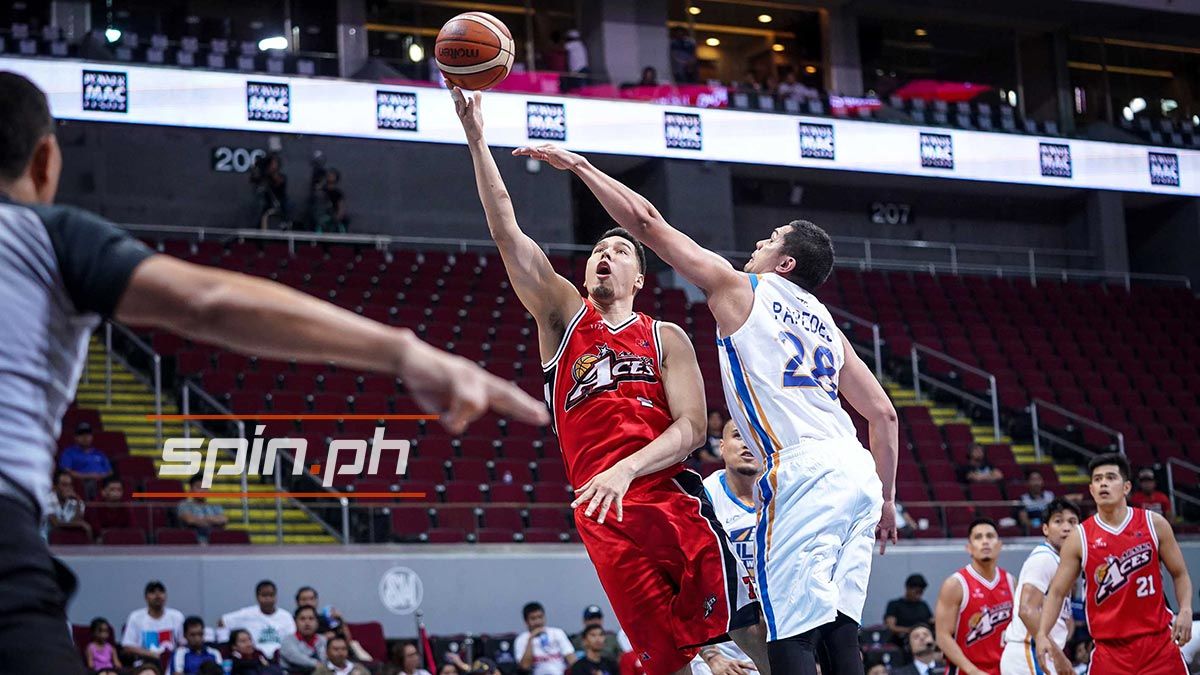 Continue reading below ↓
Recommended Videos
Meralco assistant coach Luigi Trillo, who handled the Aces from 2012 to 2014, was just as fond of Thoss.
"What he is today is a testament to Sonny's hard work. I would see him come early to the gym. Coaches and players may have helped him but he had the inner drive to want to get better and develop.
"Not a lot of people had that character and not a lot of people have the chance to have a career that he did," said Gilas Pilipinas assistant coach Alex Compton, who handled the reins at Alaska from 2014 to 2019. "I think he deserves the career that he had."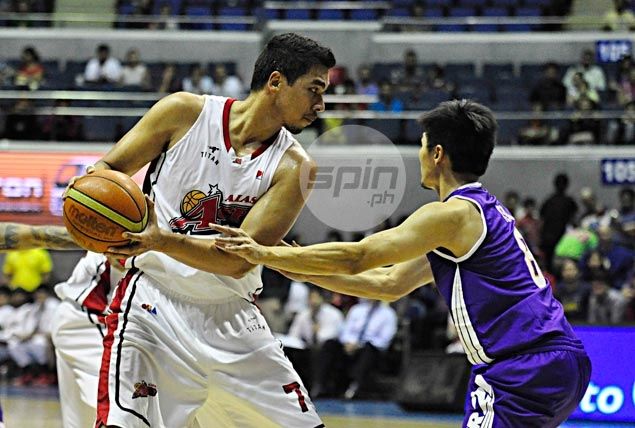 Drafting Thoss
It was no accident that Alaska picked Thoss in a 2004 draft class that was one of the deepest in league history. Cone and his coaching staff that included Trillo were already looking at Thoss the first time they saw him in the PBL with ICTSI, even though he didn't have much playing time due to the team's tie-up with the La Salle Green Archers.
But that doesn't mean there weren't a lot of doubters on Cone's plan to make Thoss the No. 5 draft pick overall.
"Honestly, we were kinda hit by the press for drafting Sonny so high in the beginning. Ranidel (De Ocampo) was there, James (Yap) was there, Ping (Marc Pingris), and we were trying to trade up to get Ping. Our idea is we wanted Ping and Sonny," said Cone.
"He (Thoss) didn't play well in the PBL at all. He struggled, didn't get a whole lot of time. But when we watched him play, he had really good hands and he had good feet," the coach who guided Alaska to the 1996 grand slam added.
Trillo was one of the analysts of the PBL TV coverage at that time, and he convinced Cone to take a look at the product of James Cook University in Australia.
"I remember the first time I told coach Tim about Sonny. I was an assistant of coach Tim's in Alaska and I also covered the PBL at the time as a basketball analyst on the side. I brought Tim to a PBL game to see Sonny. He was not yet as polished then, rough around the edges.
"Sonny did not even get the bulk of the minutes with ICTSI, he shared those minutes with Manny Ramos. We knew we had a chance to draft him because that was a deep draft – Yap, Pingris, De Ocampo, Alvarez, and we were drafting him in the fifth," said Trillo.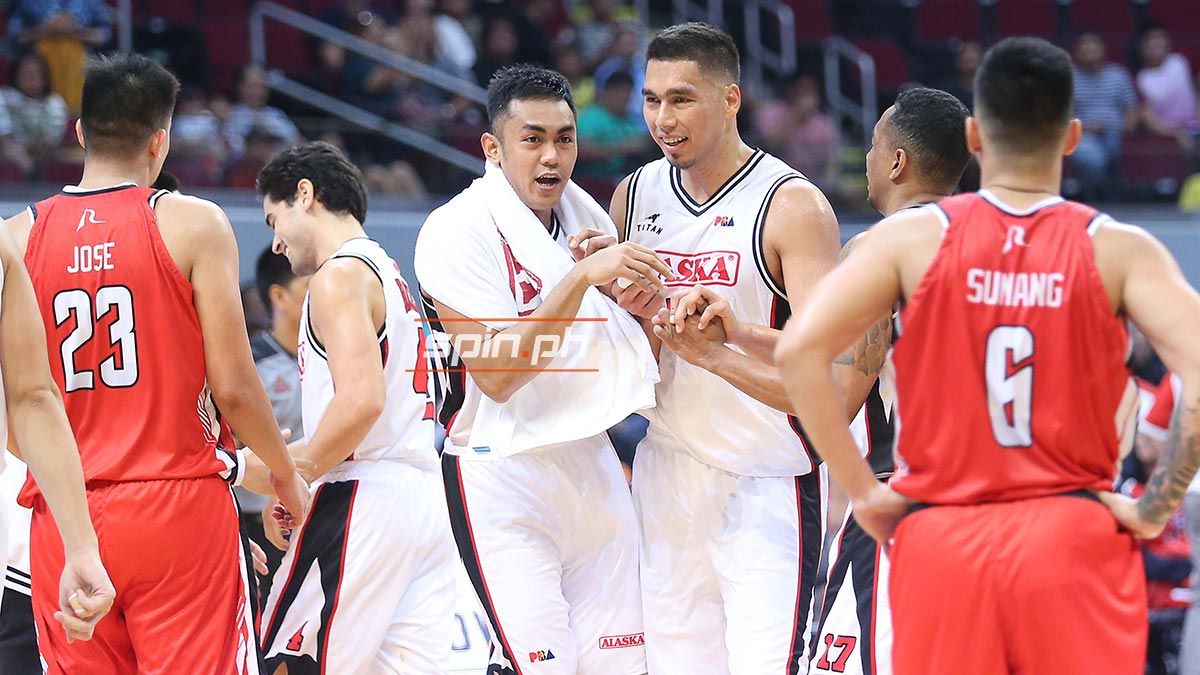 The doubts disappeared as soon as Thoss practiced with the team.
"We had an opportunity to bring him to practice before the draft. He just went after Ali Peek. He was not afraid of Ali Peek at all. That kinda told us, this guy can be really good," Cone said.
Cone was so high on Thoss that the Aces were hoping no one would pick Thoss early in that stacked draft. Relief came when the names Rich Alvarez, James Yap, Marc Pingris, and Ranidel de Ocampo were called ahead of their top target.
"We were kinda holding our breath hoping that nobody would take him. When he came out in the fifth, I remember our table erupted and really got excited because we got Sonny," said Cone.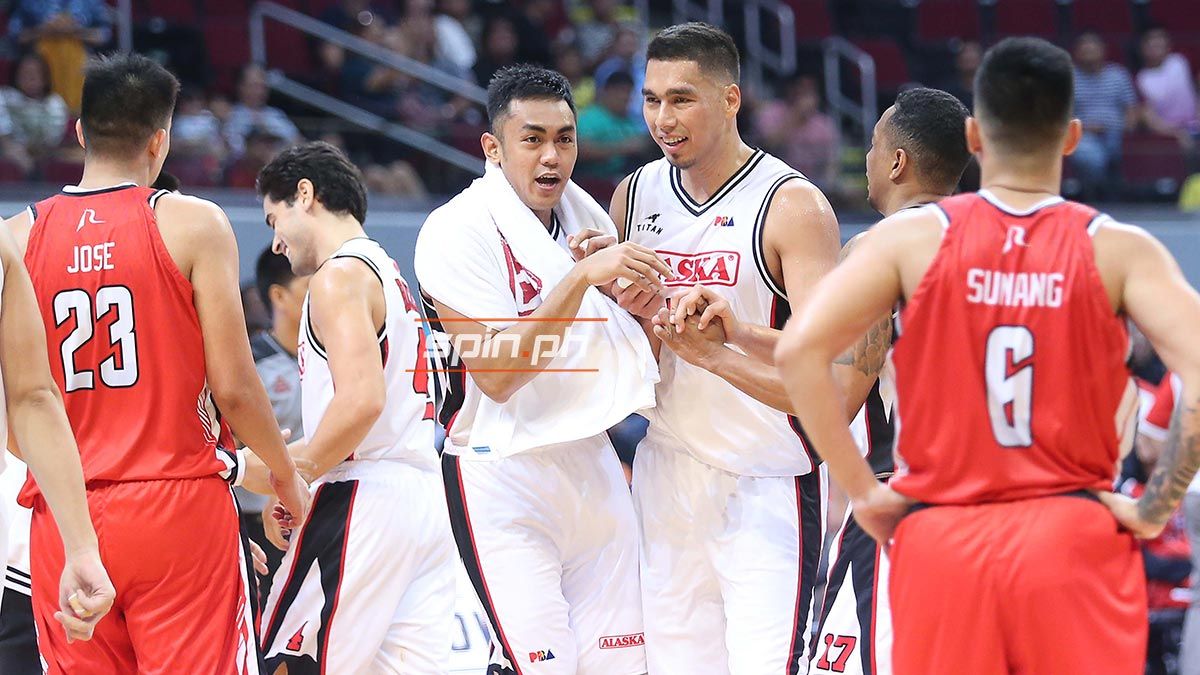 'Big Fundamental'
Thoss will go down as one of the most fundamentally sound players in the PBA, a facet of his game that he developed over the years with the Aces.
"His first years in Alaska, he became the guy who did the dirty work, meaning the guy who set screens, got rebounds and had to defend the best big man on the opposing team whether it be an import or best local player," Trillo said.
"As time developed, I remember when we won that last championship of Alaska, he really developed into being a two-way player. He not only developed how to defend and rebound but through his hard work he became the go-to guy on the block for us."
He may be called 'The Boss' by fans, but his nickname within the team best described him as a player.
"We started calling him 'Mr. Big Fundamental' just like Tim Duncan," Cone opined. "I think he kinda patterned his game after Tim Duncan and he took pride in those kinds of fundamentals. He was really great. He is great fundamentally defensively. He is great fundamentally offensively.
"When you are like that, your game can grow. And he got better and better and better throughout the years."
Cone attributed Thoss' improvement to his work ethic, particularly his willingness to come early for practice and in games. He just kept working. That attitude didn't change throughout the years, regardless of who was coaching the team.
"He is the guy who would show up to practice two-and-a-half hours before everybody else," said Cone, who coached Thoss until 2011. "I don't think I ever beat Sonny to practice my whole career with him. He always beat me to practice or beat me in the games. He is always the first one. Just a joy all the time to coach, great guy."
"What he is today is a testament to Sonny's hard work," Trillo said. "I would see him come early to the gym. Coaches and players may have helped him but he had the inner drive to want to get better and develop."
Compton said: "One of the things about Sonny is he has painstakingly taken care of that big body. He was really a pro. He was there early, doing stretching, exercises, warm-up exercises, doing whatever you ask him to do on the court."
For Trillo, Thoss' biggest moment came during the 2013 PBA Commissioner's Cup, where his all-around game especially on defense propelled the Aces to a sweep of Barangay Ginebra in the best-of-five championship series.
In Game Two, Thoss had an amazing night when he had 16 points and eight rebounds in a 104-90 victory. A footnote, however, in that match was how Thoss limited Ginebra import Vernon Macklin to only eight points.
Trillo also reminded how Thoss made his mark on the defensive end when he took on Denzel Bowles of San Mig Coffee in the semifinal series.
"I remember him having to defend and box out Vernon Macklin," Trillo said. "People didn't see it but before that championship series with Ginebra, Macklin was unstoppable, and even Denzel Bowles was unstoppable in that conference.
"I don't think we would have won that 14th championship if not for Sonny defending both those guys in the semifinals and finals."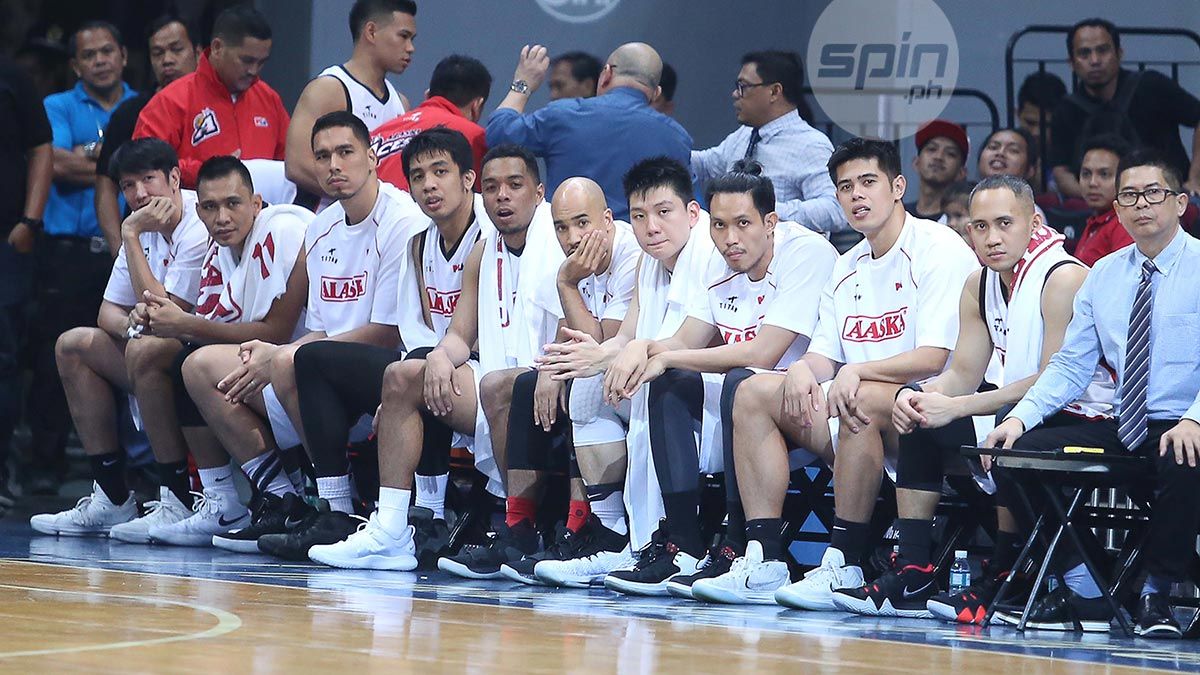 Nearing the end
Injuries have taken a toll on the career of Thoss, relegated him to a back-up center in recent years. "Body's starting to break down. I'm starting to slow down," Thoss said in an interview with SPIN.ph last February.
But the veteran big man is such a valuable asset to this day that Alaska management including head coach Jeff Cariaso convinced him to stay for one more conference knowing what he can still bring to the youth-laden team.
"We were able to convince him to stay for one more conference. We are happy," said Cariaso days before Thoss confirmed he would be staying for another conference with Alaska before the Philippine Cup was postponed due to the COVID-19 pandemic.
Cariaso knows Thoss very well, the two being teammates from 2004 to 2010. The Alaska coach said Thoss is an ideal role model for the team's young bigs.
"He is going to be a perfect example for the bigs like Abu (Tratter), Rodney (Brondial), and the two rookies are going to learn a lot from him not just on the court, but a pro off the court," said Cariaso.
Weeks after news broke that Thoss would be retiring after the Philippine Cup, Cone joked during media day before the opening of the 2020 PBA season that he was open to taking in the veteran big man at Ginebra.
"I just told Sonny that when you retire, give me a call, you can go play for me again," said Cone with a smile. "There's always a joke among the ballboys and utility staff of Alaska, they always say you are talking to your son. There's always a joke that Sonny Thoss was my son. And that's how close we really are. We've been close for a very long time."
Legacy
Alaska's crowning glory was the grand slam of 1996, but no player from Alaska, even in those championship teams, played in more seasons in an Aces uniform than Thoss. He has also bridged the gap from the Cone era to the current crop of Aces.
"There are so many reflections that go into when a player retires. But I would think for Sonny, remembering all the plays he's made, championships that he has won, All-Star games, playing for Gilas, all the stuff that he's done, I would think that life for all of us goes back to relationships," Compton said.
"Whether it was way back when the connection he had with LA (Tenorio), or even playing with Jeff and Tony (Dela Cruz) who are now the coaches there, playing for coach Tim and winning championships with Luigi and all the guys he battled everyday."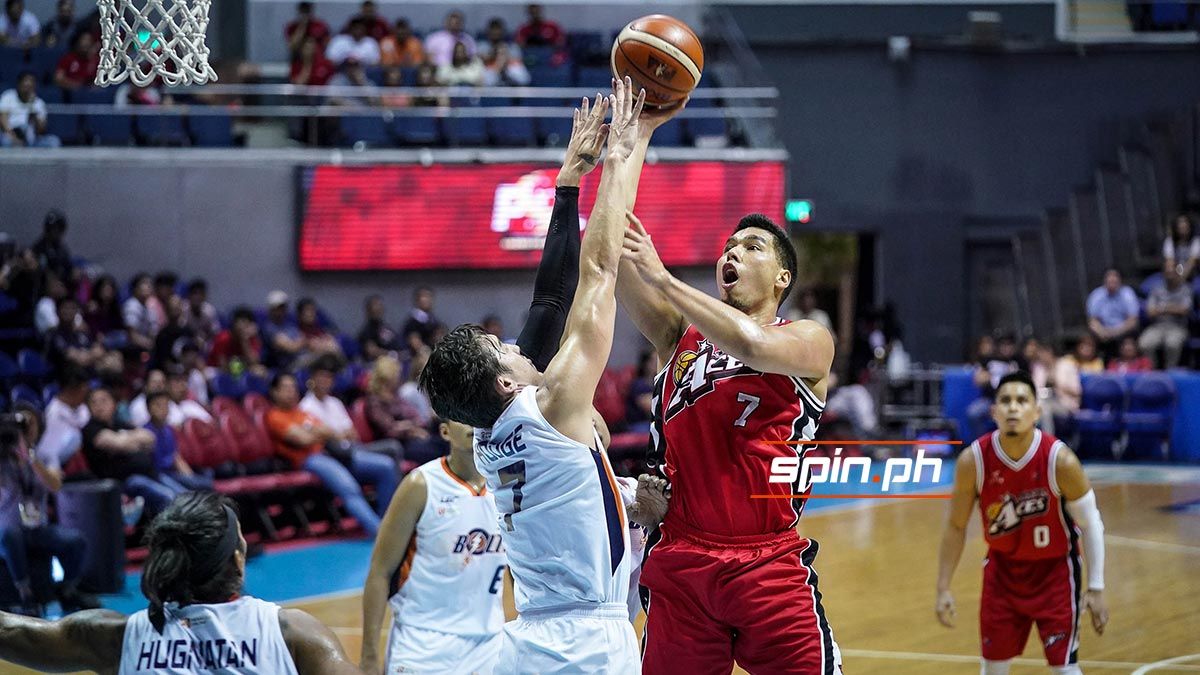 Perhaps Thoss' quiet demeanor also made him one of the most underrated centers in the PBA. But his former coaches agree that his impact was immense not just for Alaska but also for Philippine basketball as a whole.
"I think that he didn't get enough credit maybe because he played for Alaska and not Ginebra, San Miguel or something like that," Cone said. "He didn't get all the attention and he didn't get into the national team until late in his career. But he really impacted the game. He was, again, an absolute joy to coach. Everybody loves Sonny."
"How many players have the opportunity to start and play for only one franchise?" Compton asked. "If you do the math, I'm sure it's less than one percent in the PBA. It's just a rare opportunity. Sonny, from when he came to the Philippines and played with ICTSI had an immediate impact. When he came to Alaska, he had an immediate impact, his countless occasion faithfully serving Gilas.
"When I was coaching him, he would always do what you ask him to do. He is really what you call a gentle giant. He is not a weak giant. He is a strong guy. He just has a mild demeanor and manner, and attitude. He was super coachable and guys love him."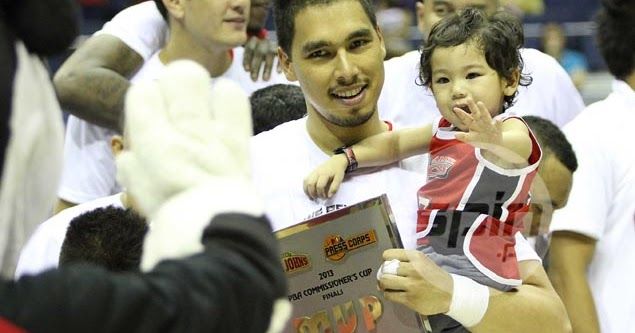 Thoss' impact on Trillo goes beyond basketball.
"What I also appreciated about him was the way he did his business. He did it with such class and respect for everybody. Sonny was a true professional. I was a very young head coach at the time and he helped me a lot.
"I am very proud of Sonny not only on the court but off the court. He takes care of Kat and his two kids too. I remember telling my eldest son Mik when he was younger I wanted him to grow up being like Sonny, and the way Sonny treated people. That's how much admiration I had for Sonny." Trillo said.