A LOT of things went wrong with the now infamous 'Last Home Stand' on Tuesday night that you'd hope it was truly the LAST you'd see something like this happen in Philippine basketball.
From where we sat, you can sense excitement turn to bewilderment then to burning anger among the fans inside the Smart Araneta Coliseum when a game between Gilas Pilipinas and a selection of NBA players they had hoped to see was reduced into glorified practice drills.
But when it became obvious to everyone that there won't be a game, anger turned to embarrassment as the burden fell on those who had to keep the showing going amid the boos from a furious crowd.
Unfortunately, it was a show nobody wanted to see.
Here now are the five most awkward moments from the 'Last Home Stand' which, we are sure, you'd hope you won't catch again on YouTube. Otherwise, prepare to cringe.
1) As we've said, you can only commiserate with the people tasked to keep the show going when it became apparent that there won't be a game for fans to see. And we salute Patricia Bermudez-Hizon, who, along with Aaron Atayde, had to emcee the event. She's a real trooper. But when she tried to pump up the crowd by shouting, 'Are you guys having fun?' that, we're sure you'd agree, was pretty awkward.
Continue reading below ↓
Recommended Videos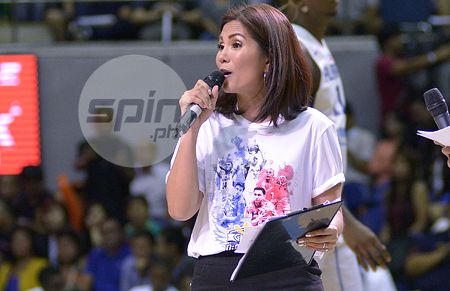 2) The non-show actually started with the players' introductions which, of course, were done in style - complete with the cloud of smoke and the blaring music. But from the look on the players' faces, you can sense they would rather be elsewhere than be introduced to fans who are bound to get the biggest disappointment of their lives anytime soon. Yup, a little awkward.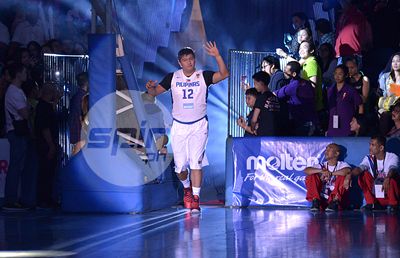 3) As an angry crowd seethed outside, there was a lot of explaining to do for organizers. And we applaud PLDT big boss Manny V. Pangilinan for immediately calling a press conference and telling his lieutenants that the fans will hear the apology straight 'from his lips.' But when the boss already said sorry, the last thing you want to hear is a lieutenant trying to convince everybody that they've done nothing wrong. That made this hastily called press conference very awkward.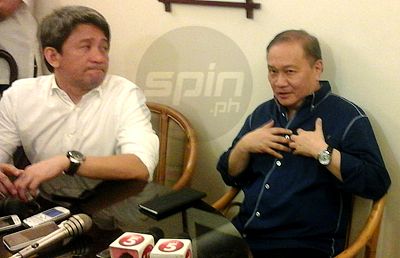 4) Who is this guy again? That should be on the minds of people when Matt Barnes suddenly showed up at the Big Dome, surprising fans who had expected to see his more popular LA Clippers teammate Blake Griffin and the Indiana Pacers' Paul George. You can only blame organizers who belatedly announced that Griffin and George had begged off from the game and that Barnes had come in as a late replacement. But with what happened, Barnes must have regretted making the quick trip to Manila on short notice.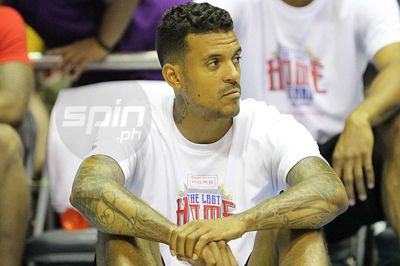 5) From all the awkward moments on this forgettable night, this one takes the cake - the sight of PLDT executive vice-president Ariel Fermin standing before a raging crowd and breaking the bad news that there won't be a game on this night. No one wants to be in his shoes right that very moment, we're sure. But when he announced the ticket refund and went off track with a quip enjoining enraged ticket buyers "na tulungan n'yo kaming tumulong," that was very poor timing. And it can't get any more awkward than that.