MAX Duran-Hentschel always had a vision that he'll first gain experience in Europe before making the leap to the PBA.
The Philippines' pro league, after all, has always been his end goal.
"I've always wanted to join the PBA," he said. "I was hoping to get some pro ball foundation in Europe and then, cross over to the PBA."
It's the path that the likes of Stanley Pringle, Matthew Wright, and Christian Standhardinger took in the past, one which Duran-Hentschel believed would be greatly beneficial for his progress.
And he was already on his way, playing for BC Apollo Club while he was studying at University of Amsterdam in Netherlands.
But due the COVID-19 pandemic, Duran-Hentschel had to make adjustments.
"COVID-19 happened and cancelled the season in Europe. While talking to my parents about it, my mom had mentioned that the PBA is still ongoing and that the draft will continue on during 2021. So I decided to come here and grab the opportunity to have the chance to play in a league that would push and test my abilities to the max," he said.
Now, Duran-Hentschel is seeking to be the latest player of German descent to make it to the league as he applies for the PBA Rookie Draft - following the lead of Standhardinger, Sonny Thoss, Doug Kramer, and EJ Feihl.
Continue reading below ↓
Recommended Videos
The Fil-German aspirant, however, is as Filipino as adobo as he was born in Makati and only left the country at age six when his father's work required them to migrate to Singapore in 2004. It was in the Lion City where Duran-Hentschel first took up the sport of basketball when he played at the Dutch Club Basketball Camp.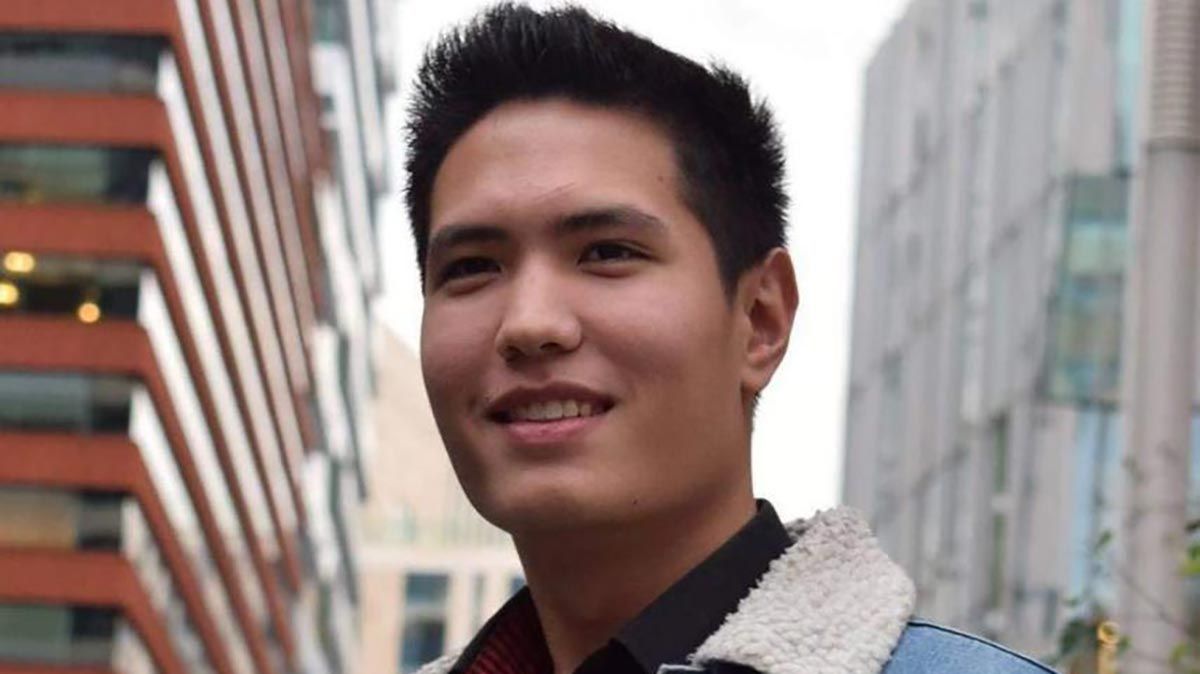 But truth be told, Max was bound to take the sport eventually. After all, his mom Brigitte was a former women's basketball player for University of Santo Tomas, winning two UAAP crowns in the 1980s under coach Orly Bauzon.
"My mom was the one who really introduced me to playing basketball, but I was the one who chose to stick with it," the 6-foot-4 winger said of his mother, who hails from Sorsogon.
"One thing I've learned from her about playing basketball is that it does not matter how tall or short you are, what matters is that you play with all your heart and have the passion to be the best. She always told me that since God gave me the height, I should honor that gift by making good use of it. But nothing in life is just given to you even if it seems like it, so you always have to work your hardest and give your all in every moment to reach your goal. "
Those teachings stayed with Duran-Hentschel as he slowly improved his game, playing in youth camps in Singapore, China, Germany, and the United States, and even reaped a few MVP awards along the way.
Ateneo actually made a play to secure Duran-Hentschel's commitment years back, but before he could tryout, the opportunity to study for University of Amsterdam and Max "had a very tough decision to make."
"In the end, I made the decision that I had believed at the time was the best, which was to study in Amsterdam as it gave me the opportunity to study the course I preferred as well as playing European basketball," he said.
Fast forward to now and Duran-Hentschel is as close as ever to his PBA dreams, training with San Miguel Alab Pilipinas players who likewise are entering the draft.
And this early, the 22-year-old is hoping to link up with Matthew Wright, who is someone "who I have been watching and his style of playing is something I admire," while also wishing that somehow, teams like San Miguel or Ginebra will take note of his game.
Duran-Hentschel may be one of the youngest applicants in this year's field, but make no mistake about it: he prepared for this all his life.
"Personally, I think it would be amazing to be drafted to a team that is looking to rebuild their team because I would love to be a part of a rebuild, learning from more experienced players especially since I know I am one of the youngest," he said.
"But if there's one thing I want coaches to know about me, it's that I'm ready."