ANTIPOLO - "GINEBRA" plus "playoffs" equals huge crowds out of town.
Fans came in droves to the Ynares Center to watch the Gin Kings live in their PBA Philippine Cup quarterfinal matchup against twice-to-beat Alaska as well as the other postseason pairing between San Miguel Beer and Rain or Shine.
Fans started lining up as early as 11 a.m. according to PBA staff and packed the 7,000-seat venue, drawing the biggest crowd in a road game so far this conference.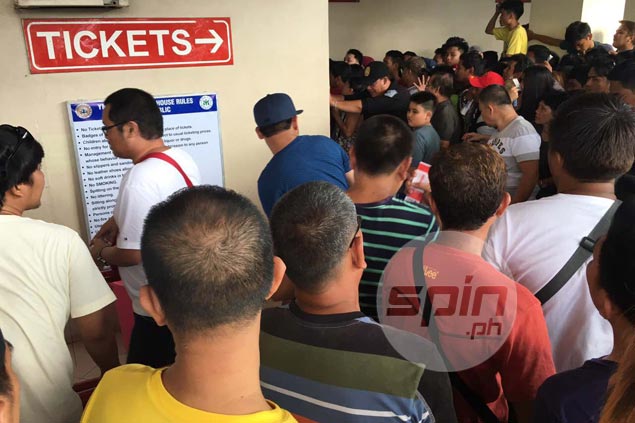 ADVERTISEMENT - CONTINUE READING BELOW ↓
Gin Kings coach Tim Cone welcomed another road game where fans are expected to cheer for the league's most popular team.
"A lot of people in those areas don't get to see Ginebra live, so when they get the chance, they really come and cheer, and pack the gym," Cone said last Friday after practice. "Anytime you have that crowd, that's in favor of Ginebra."
"I think that's one of the reasons why they're successful because they always draw the big crowds out of town," he added. "We're hoping they pack the gym and cheering for us. We need every little help we can get."
The PBA later put the attendance at 10,414.
Wish granted for Cone.