CHICAGO - It's not quite the smoldering fire just yet, but the flames are starting to hiss and crackle.
Another potential drama, with Mikey Williams in the lead role once again, is brewing over at TNT Tropang Giga, which made an impressive PBA Governors' Cup debut on Wednesday night by fending off Phoenix.
But something weird happened on the way to their 123-119 victory.
Williams, the team's highest-paid player whose current contract reportedly pays him slightly over $1 million including at least $250,000 in signing bonuses and money up front after signing, came off the bench.
Williams' former reps informed me that Mikey was able to pry a massive deal from TNT by leveraging a possible departure for the NBL in Australia. Without that he'd be lucky to get half of what he's earning now.
A full-time starter since TNT drafted him two years ago, Williams looked lost and out of sync as a reserve, making only 3-of-12 field goals while going just 1-for-7 from deep.
The usually sharp and prolific Williams, the PBA's Rookie of the Year in 2021, instantly became a dull shooter and finished with a mere 9 points in 27 minutes and 34 seconds of forgettable play.
GIVEN HIS OBVIOUS STAR POWER AND GIGANTIC SALARY, WHY ISN'T HE IN THE STARTING UNIT?
"That could change anytime. Just want to give Jaydee (rookie Frederick Tungcab) a chance to grow. Besides, it doesn't matter if he starts or not," new TNT coach Jojo Lastimosa told me.
ADVERTISEMENT - CONTINUE READING BELOW ↓
"It's not a benching. He is still getting good, valuable minutes. But just like the rest of the guys, he should make his minutes count whether it's 28 or 36," Lastimosa added.
Jolas, one of the greatest players the PBA has ever seen, hinted that injury may have played a factor on his decision not to start the 6-foot-2, 190-pound guard.
"Just getting him back into shape. He was hurting in the offseason and he missed one week of practice."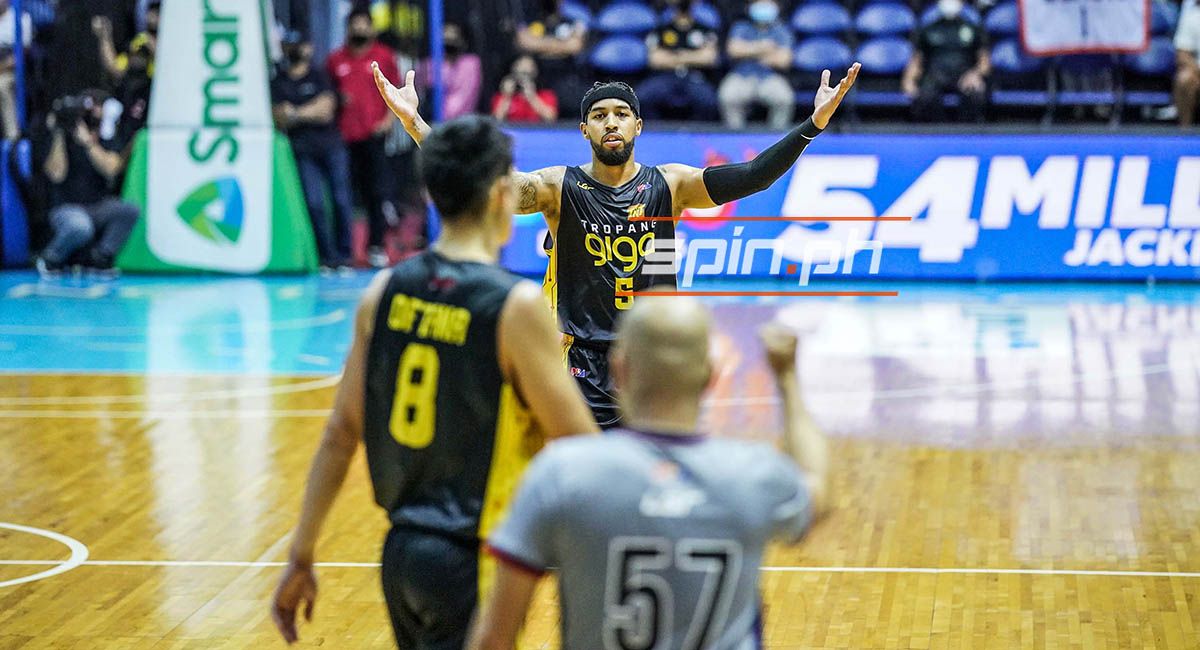 That's a little too tough to digest.
If a player can clock in nearly 28 minutes off the bench, he sure is healthy enough to start.
Star players like Mikey feed off the pride and prestige of being a starter, the first to hit the floor and the last to leave. If they're on the active roster, the expectation is for them to be in the starting five.
WHAT'S REALLY THE SCORE HERE?
What I'm hearing is that Jolas and Mikey don't see eye-to-eye.
Mikey, sources told me, can't stand Lastimosa, who suspended Williams last October for missing practice. Lastimosa at that time was TNT's team manager, a position he still holds while also performing the coaching duties.
It's unclear if Williams had committed another infraction which led to him losing his starting job.
What's clear is that Lastimosa will not put up with any prima donnas at TNT. His job is to steel the nerves of the young men he leads to battle. He isn't in there to comfort the feelings of the disgruntled.
In the end, though, benching Mikey may not be sustainable given his salary and stature.
And the threat that he may leave for rival SMC if things don't work out for him in the MVP Group adds another layer of intrigue to this delicate matter.
What a tough spot for TNT to be in.