CHICAGO - It was 1998, his 10th year as a pro and he was riding the wave of superstardom. With enough spark left in the tank, the hope was to toil a few more seasons and close out a decorated career with a flourish.
Unfortunately, his father, Eduardo, his inspiration and the rock of his Gibraltar, became ill. Home beckoned
So at age 36, Elmer 'Boy' Cabahug, one of the purest shooters the Philippine Basketball Association (PBA) had ever seen, walked away from the game he loved.
His legacy, however, lingers. And it will forever be ours to cherish.
Those who have seen him play will remember the hands, the sure and steady hands that sank 1,955 two-point field goals while donning the colors of Alaska, Purefoods, Pepsi and Santa Lucia.
His three-point shots were a thing of beauty, arched so high it often touched the sky before exploding in a blaze of glory at the bottom of the net. Cabahug, the 1989 All-Star MVP who led the PBA in three-point accuracy in 1994, swished 473 triples throughout his career.
The six-foot, 165-pound guard was also a two-time All-Filipino Conference champion, a member of the second Mythical Team (1992) and winner of the Sportsmanship Award (1994).
Continue reading below ↓
Recommended Videos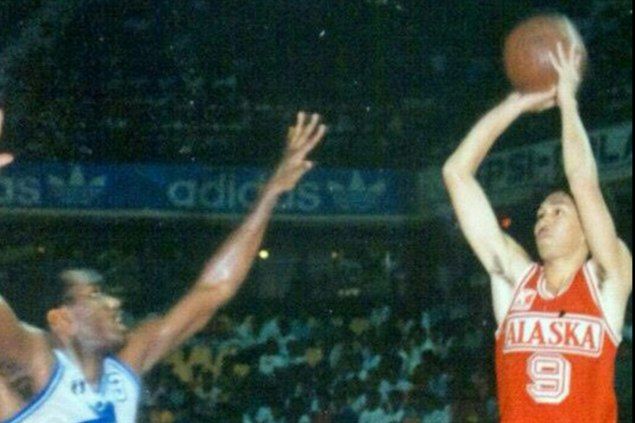 Known as The Hitman and The Silencer, Cabahug no longer inflicts hardcourt pain these days, but he is making a lot of noise in local politics where he currently sits as councilor in his hometown of Manduae City.
After a dogged search, I finally reached Cabahug, who spoke to me over the phone yesterday after a busy morning of meetings.
'Who were your favorite teammates?" I asked.
"Zaldy Realubut and the late Ricric Marata," he replied. He also relished his friendships with Allan Caidic, Alvin Patrimonio, Gerry Codinera and Samboy Lim.
As for the coaches, Elmer counts Chot Reyes, Yeng Guiao and the departed Baby Dalupan as his faves. "Coach Chot recruited me and I will always be grateful for the opportunity."
Elmer likes today's game, which is played above the rim, but he liked the good ole days even better.
"In my humble opinion, the talent was deeper, the shooting was greater and the creativity captured the imagination," said the 52 year old, who stays in shape by biking and running and playing hoops three times a week when his schedule permits.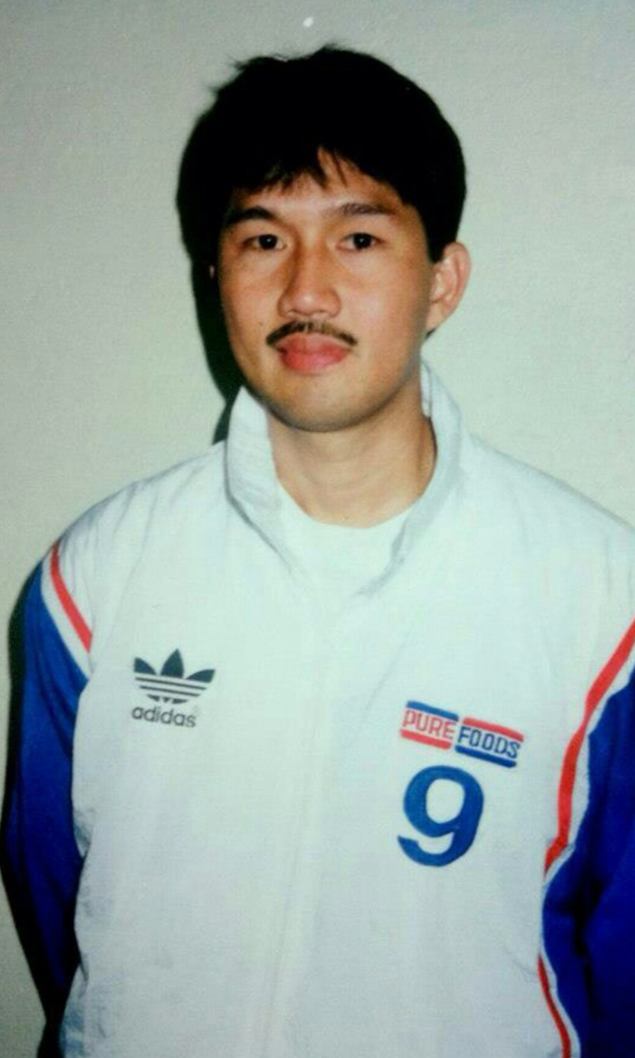 ELMER THE POLITICO. The transition from wearing a team jersey to donning a public servant's robe was seamless, After all, politics, like basketball, is deeply ingrained in his DNA.
The Cabahugs are not only a well-respected political clan, they have more money than China.
Elmer's great grandfather, Sotero Cabahug, was a Cebu governor, a Justice in the Court of Appeals and served as Defense Minister under president Ramon Magsaysay. His other great grandpa, from the Fructuoso clan, was also a former Cebu governor.
"It's a great honor to serve my fellow Mandauehanons and give back to the community," said Cabahug, who to this day keeps in touch with his fans club known as The Spectacular Friends of Elmer Cabahug. Sports development in the grassroots level and financial assistance to deserving constituents are naturally his main thrusts.
After first winning a council seat in 1998, Cabahug coached his alma mater the University of the Visayas from 2001 to 2010. During that span, he won nine straight collegiate titles, mentoring J.R. Quinahan and Greg Slaughter along the way.
But his greatest triumph is being a loving husband and doting father. Along with his wife of 28 years - Mylene - Elmer has raised five beautiful children.
The eldest, Eddie Myron, 28, is a flight steward at Air Asia. Elmer Mykiel, a 6-foot-3 stud who inherited his dad's hoops skills, is an Ateneo grad. His two daughters are impossibly beautiful, with brains to boot.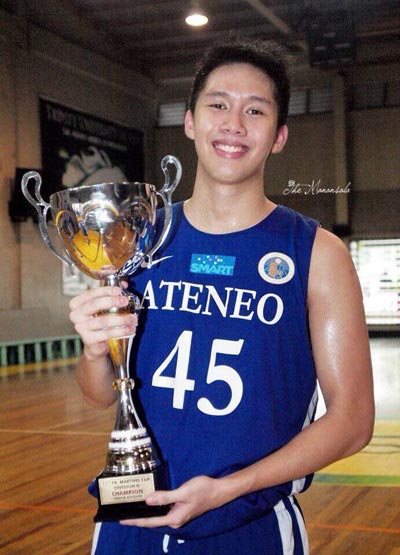 Erika Marie graduated from the prestigious Velez College and is a licensed occupational threrapist working at Chong Hua Hospital, while Eloise Marie is a board exam passer in Physical Therapy.
The youngest in the brood, 19-year old Eduard Matthew, is in his third year of PT studies at Cebu Doctor's University.
With his personal success and popularity I was tempted to ask if Mayor or Congressman Cabahug was written in the stars.
"If the opportunity presented itself, maybe" he said with a playful laugh. But for now, "I'm happy to serve Manduae and its hardworking people. No place like home."
Amen.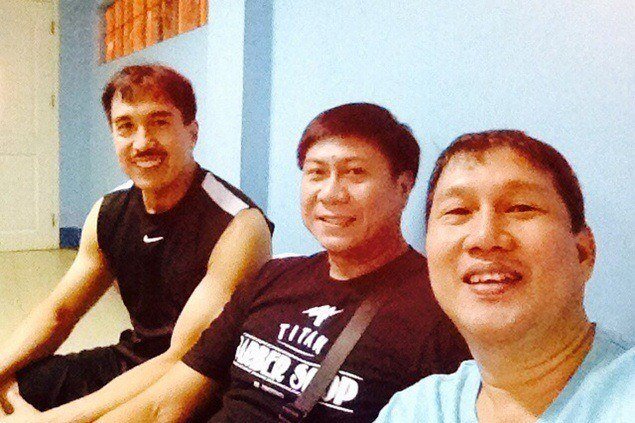 Postscript. As a young reporter covering the National Inter-Secondary basketball championships in Baguio City in 1993, I was stranded in Manila while waiting for the next ferry back to Cebu.
Elmer Cabahug came to the rescue and invited me to spend the night at his sprawling abode at Multinational Village in Paranaque. His house, as I remember it, was a McMansion, smaller than Malacanang Palace but big enough to hide the Manila City Hall in his garage.
Back then, Elmer made the news when Pepsi offered him a P20 million contract, then the richest in PBA history. Before I tucked in for the evening, Elmer took me for a ride in his blue Mitsubishi Pajero and drove me to 3-Powents, a joint he owned as I recalled.
We played darts and I drank enough beer to sink a small boat. The other patrons watched in envy. I felt like the luckiest dude in the world.
We haven't seen or talked to each ever since. And that's why it took 43 minutes and 57 seconds of Viber time yesterday to bridge the years. I'm so ecstatic to know that even with his increased wealth and stature, Elmer Cabahug has humbly stayed the same.
Special thanks to Caecent Noot-Magsumbol, my beloved intern once upon a time. This gorgeous, tireless sports scribe for The Freeman hooked me up with Elmer, ending a long and tedious search.