THE Cebu urban legend proved to be true.
Eloy Poligrates, the showboating Cebuano guard taken as the 27th pick overall in the last PBA rookie draft, has earned a dream ticket to the big league after being signed to a two-year deal by Tak 'N Text.
Smart vice-president for sports Patrick Gregorio on Tuesday confirmed the signing of Poligrates, a playground hero up south whose career was derailed when he was banned in the Cesafi for playing in a 'ligang labas.'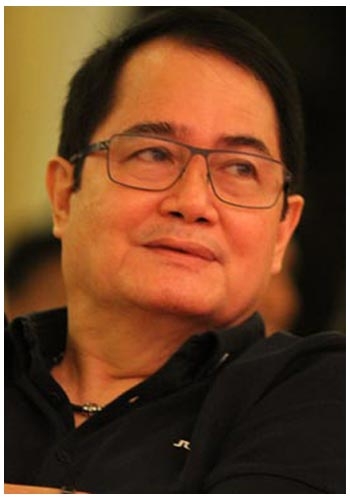 No less than Maynilad president Ricky Vargas expressed delight over the signing of the 5-11 guard who made quite an impression on him the first time he saw Poligrates play for Cebuano coach Yayoy Alcoseba's M. Lhuilier team.
"The first time I saw this kid playing in Cebu two years ago, alam ko bagay ito sa tropa. He was already in my wish list back then," said Vargas, one of Manny V. Pangilinan's top lieutenants.
"Talagang may ibubuga," added the amiable team official.
After being taken in the third round of the draft by Talk 'N Text, Poligrates also gave a good account of himself in tune-up games against Air21 and Globalport, averaging 14 points.
"He is God's gift to us. Hope he continues with his game or better yet, sana mas mag-improve pa siya," said Vargas.
Asked if he is not worried that the 26-year-old's tendency to become too fancy for comfort will get in the way of his game, Vargas said everybody deserves a second chance.
[For full story, see Minus antics, coaches believe Cebu hero Poligrates is PBA material, say coaches]
"People learn from mistakes. And I am sure, Eloy learned from that sad experience in the Cesafi years ago," said the high-ranking official of the PLDT group.
Even Globalport's liaison officer Topher Tiamson was all praises for Poligrates the first time he saw him play in the preseason.
"Grabe yung batang yun. Ang tapang. Hindi natitinag sa mga big men namin. Sinasalubong," said Tiamson.
"Pwedeng ipadala sa Zamboanga yan," he joked.
Air 21 coach Franz Pumaren also has some good words for the dribbling whiz.
"He's good. I think he can help Talk 'N Text. He can play the two and one (positions). He has decent shooting. Quite strong for his height. He's suited for the brand of game of TNT," said Pumaren.
Asked to compare Pligrates with fellow Cebuano guard Jimwell Torion, Pumaren said: "Hindi, magkaiba sila. Si Torion babanatan ka ng bilis. Ito, mas composed ang laro.
"He knows how to use his speed and IQ. I think he's physically ready for the PBA."
Talk 'N Text star Jayson Castro welcomed Poligrates' arrival at Talk 'N Text.
"Oo maganda laro niya. Fit siya sa amin, kasi kailangan namin ng new guy na umaatake, para hindi lang ako," said the Gilas standout. "Halos pareho kami ng laro. Pero medyo may kulang pa siya, kaya inaalalayan naman namin. Ang maganda kasi defensive player rin siya eh."