BARANGAY Ginebra fans proved how diehard they can get for their team that hosted a thanksgiving party on Friday afternoon at The Arena in San Juan.
Some fans came as early as 8 p.m. the night before, camping out just so they could be the first people in line when the gates opened at 11 a.m. for the event that had free admission.
Barangay Ginebra San Miguel, a Facebook fan page, shared a couple of photos of the early birds camping out. Take a look: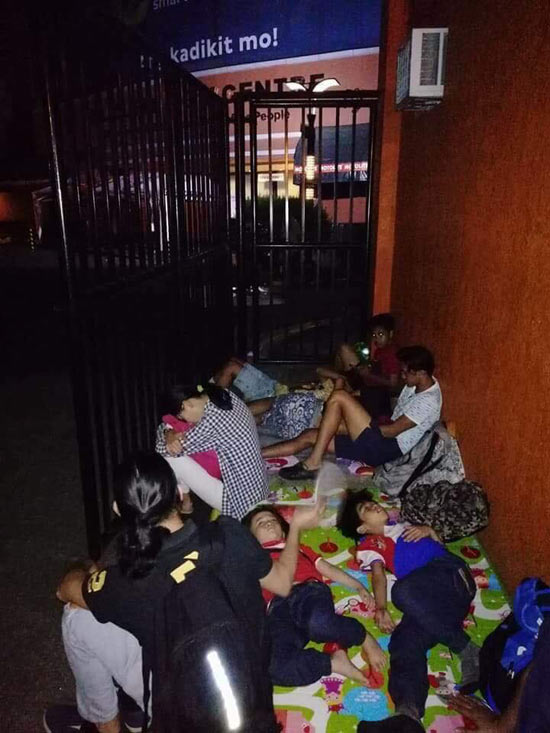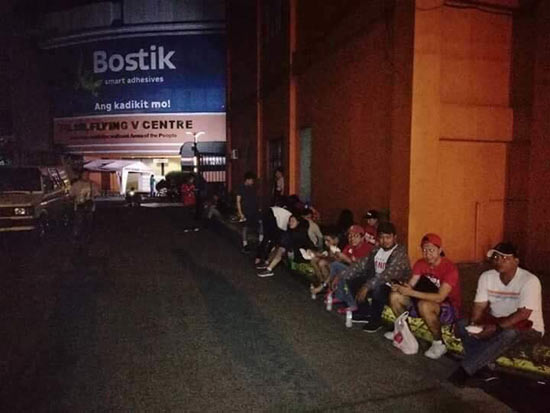 Ginebra fans camp out at The Arena in San Juan. Photos from Baranga Ginebra Facebook page
A certain Garret Umiton was the very first person on the list among the over 2,000 fans that came in attendance and received free Ginebra back-to-back championship t-shirts, although the earliest bird didn't heed the call when his name was paged during the event announcing that he won a prize.
The wait was worth it for the early birds and the rest of the fans as they saw their Ginebra idols arrive before 3 p.m., with coach Tim Cone immediately addressing the crowd and thanking them for their support.
"I'm just so proud to be a part of the Ginebra family and I'm so proud that we were able to win two championships for you," Cone said. "We hope to win many, many more."
"It's almost like coaching the national team," the league's most successful coach added. "Everywhere I go there are Ginebra fans, I just love that. The fact that we played in front of 54,000 people in Game 7, I'm so proud of being a part of that and proud to be a part of these guys."
Fans got the chance to mingle with the Gin Kings in parlor games as well as photo and autograph requests.
Local bands Itchyworms and Silent Sanctuary then serenaded the crowd with their hits to cap off the fans' day.