ONE photo is making the rounds in social media sites, supposedly showing compelling evidence that - contrary to the PBA referees' ruling - Marcio Lassiter's desperation three-point shot beat the buzzer during Game Two of their Commissioner's Cup semifinal series on Tuesday night.
The screen grab, sent to SPIN.ph through our social media pages, shows the ball clearly out of the hands of Lassiter with the game clock being shown by television broadcaster TV5 on the lower right side of the screen still showing .1 of a second left in the game.
Here's the photo: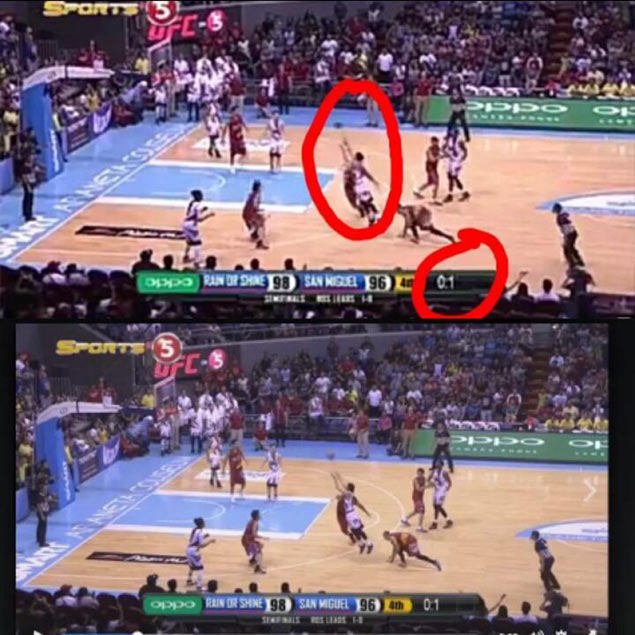 Intrigued, we sought the opinion of PBA officials about the viral photos and deputy commissioner Rickie Santos obliged.
Continue reading below ↓
Recommended Videos
Basically, Santos explained just one thing: Screen shots aren't a reliable evidence for issues involving buzzer-beating shots simply because there is a lag time involving the clock shown on the scoreboard put up on the television screen owing to technical issues.
Without going to specifics, Santos explained that the clock shown on TV screens came from a camera shot of the game clock and, therefore, has a split-second lag because of 'cable issues.'
Santos said the most accurate basis for such situations is the red light behind the backboard that lights up simultaneously with the buzzer - and the video used for the review by the referees.
And that video clearly shows the ball still in Lassiter's hands when the clock read zero.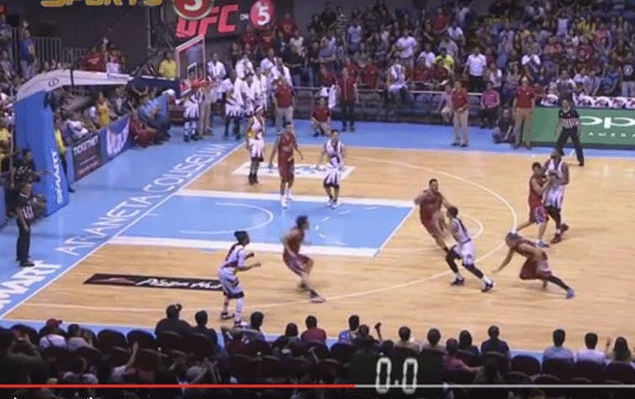 So there.