PBA coaches agree that the batch of imports in the PBA Governors Cup is the most impressive, at least on paper.
Talk 'N Text's Rodney Carney and before him, Othyus Jeffers, Meralco's original import Terrence Williams, Alaska's Henry 'Bill' Walker and San Miguel Beer's high-scoring Reggie Williams all are legit NBA veterans who at one time or another has found a way to shine in the world's biggest league.
They Said It!

"Ang sukatan kasi diyan is, nananalo ka ba? And the import that plays for the team that wins the most, that to me is the Best Import because the bottom line is, coaches are looking for wins." Rain or Shine coach Yeng Guiao
But given the short tournament format of just nine games in the eliminations, coaches agree that more than just talent, its the import's ability to adjust quickly to the team's system and blend in with the locals that is critical to a team's success in the season-ending conference.
Rain or Shine coach Yeng Guiao said at the end of the day, coaches are looking for an import who will not just score 40 points per game, but can give them the win and, hopefully, the championship.
"Ang sukatan kasi diyan is, nananalo ka ba? And the import that plays for the team that wins the most, that to me is the Best Import because the bottom line is, coaches are looking for wins," said the fiery Rain or Shine coach.
Other PBA coaches like Air21's Franz Pumaren, new Alaska coach Alex Compton and San Miguel's Todd Purves all agreed that old timers like Marqus Blakely of San Mig, Arizona Reid of Rain or Shine, and Meralco's Mario West still serve as the barometer for imports in the batch.
Here now is Spin.ph's list of Top Five imports in the conferences, based on a poll of pro league coaches.
1) Marqus Blakely
The tireless 6-4 import is the reigning Best Import in the season-ending Governors Cup who is back for the third straight year since joining the Mixers (then known as the B-Meg Llamados) in the 2011-12 season.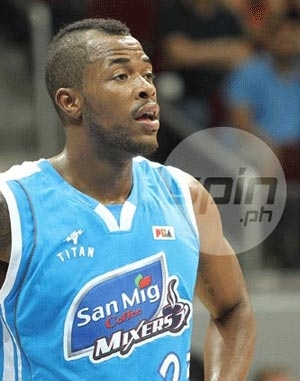 Five games into this season's Governors Cup, Blakely has never missed a beat despite being out of active play since steering the Mixers to the title in this same conferences last year - the first of three straight league titles the franchise won.
The standout out of Vermont holds averages of 23.2 points, 18.2 rebounds, 3.6 assists, 3.0 steals and 1.8 blocks in 39.4 minutes and has shown no signs of slowing down. His numbers, in fact, are still on an upswing.
San Mig currently enjoys sole possession of the No. 1 spot in the standings after vanquishing erstwhile unbeaten Barangay Ginebra, 102-90 on Sunday behind a relentless fourth quarter assault led by Blakely himself.
Blakely, who Talk 'N Text coach Norman Black described as the "best all-around player among imports," is now considered as the "yardstick" by which all other imports are measured.
"Marqus Blakely continues to impress me, being the reigning Player of the Year (Best Import). And we saw him play seven games in the Finals last year," said Purves, who was in his first conference in the league when the Beermen, then known as Petron, lost to Blakely and the Mixers in an epic seven-game Governors Cup title series.
On the other hand, new Alaska coach Alex Compton said as early as the 2011-12 PBA season, he already tried to get the services of Blakely for Powerade, but, unfortunately, was beaten to the draw by Tim Cone in signing up the high-energy American import from New Jersey.
"Obviously, si Blakely ang Best Import. When I was in Powerade, I was trying to get him pero naunahan kami ni coach Tim Cone," said Compton.
2) Arizona Reid
The former High Point standout has been doing it all for the Elasto Painters this conference as seen from his all-around stats line of 26.0 points, 15.0 rebounds, 5.6 assists, 1.6 steals and 1.4 blocks.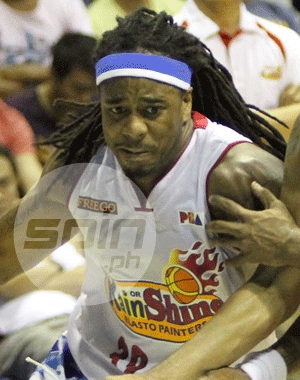 Guiao said bringing in Reid was an easy decision because of his familiarity with Rain or Shine's locals as well as familiarity with the PBA brand of play.
"Siyempre, gaya ni Marqus, si AZ, solid pa rin iyan because of the (PBA) experience and familiarity with the players," said Guiao.
Air21 coach Franz Pumaren said returning imports like Reid need little adjustment to play in Asia's first professional basketball league, thus, know what it takes to win games.
"For me, the quality of import, the best import is (measured by) what he can do to the team, what he can bring to the team, not just individual effort," said Pumaren.
3) Mario West
West came in to replace highly-touted former NBA scorer Terrence Williams following Meralco's 0-3 start and finally got the Bolts to the win column on Sunday with an 88-87 win over Alaska.
West has brought back his do-it-all brand of play after averaging 26.0 points, 10.0 rebounds and 5.5 assists in 45 minutes of action to help the Bolts to a 1-4 win-loss record overall.
Compton said West may not be tall, but his toughness is what makes him an ideal import for the Bolts.
"In terms of toughness, Mario West has shown that on the floor. He's the type of player who will not give up and who'll just keep going," said Compton.
Guiao said West, just like Blakely and Reid, are reliable imports because of what he brings to the Bolts like hustle and the ability to blend easily with his teammates.
"You're not just looking for pure talent, but also someone who can fit the team's system. Kaya nga 'yung mga imports na comebacking gaya ni West, para sa akin, mas solid iyan," he added.
4) Reggie Williams
Touted as a prolific scorer in the NBA, Williams has lived up to expectations by guiding the Beermen to a 3-2 win-loss record while averaging a league-best 33.2 points a game.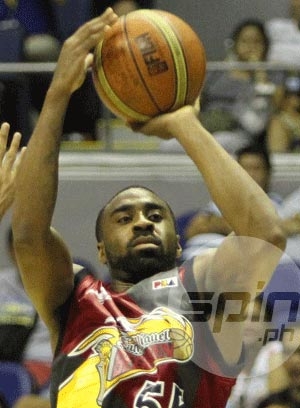 But what's more impressive was his level of accuracy with his shots, according to Compton who personally saw the former NBA gunner shoot the lights out during their May 18 encounter with the Aces.
"I think in terms of pure shooting, hands down it's Reggie Williams," said the soft-spoken Compton. "He can score and his shooting stroke is so nice, he's just so special."
Aside from his red-hot shooting, Purves said Williams stands out Williams because of his good work ethic and ability to work with the locals.
"Reggie is playing outstanding for us, and his basketball IQ makes it easier for us," said the American San Miguel consultant.
Pumaren said Williams is hands-down the best scorer in the batch.
"It all depends on how you define impressive. If impressive in terms of scoring, the import of San Miguel Beer, Reggie Williams is impressive," he said.
5) Henry 'Bill' Walker
Walker, the 47th pick overall of the Washington Wizards in the 2008 NBA Draft, has always been known as a torrid shooter, having averaged 43.1 percent from beyond the three-point arc during the 2009-10 NBA season while with the New York Knicks.
But in his first PBA tour of duty, the 26-year-old former standout from Kansas State has also showed that he's far more than just an explosive scorer after averaging close to a triple-double of 22.8 points, 9.6 rebounds and 9.0 assists in five games.
Pumaren said Walker's athleticism is something that works to his advantage, though Compton explained that the Aces import's makes him an ideal teammate for the Aces.
"I like our import," said the 5-10 Compton. "He's a really good player who knows how to play the game."
Compton explained that unlike other imports with previous NBA experience, Walker has shown a desire to play within the system.
"He's obviously there, who plays under control. He can shoot and his teammates like playing with him." he added.