BARANGAY Ginebra pulled off a little surprise for Game Three with a unique starting line-up on Tuesday night against TNT in the PBA Commissioner's Cup semifinals.
The Gin Kings began the game with Justin Brownlee anchoring a small starting five that included LA Tenorio, Scottie Thompson, Stanley Pringle, and veteran Mark Caguioa, who even scored the first basket of the game.
The ploy worked as the Gin Kings took an early 16-5 lead, setting the stage for an 80-72 victory that cut down TNT's lead to 2-1 in the best-of-five semifinal series.
Tenorio led the team in scoring with 16 points while Brownlee had 14 points, 11 rebounds, and eight assists in the victory. Thompson and Pringle had 10 and nine points, respectively, while Caguioa played 15 quality minutes and had four points and five rebounds in a rare start.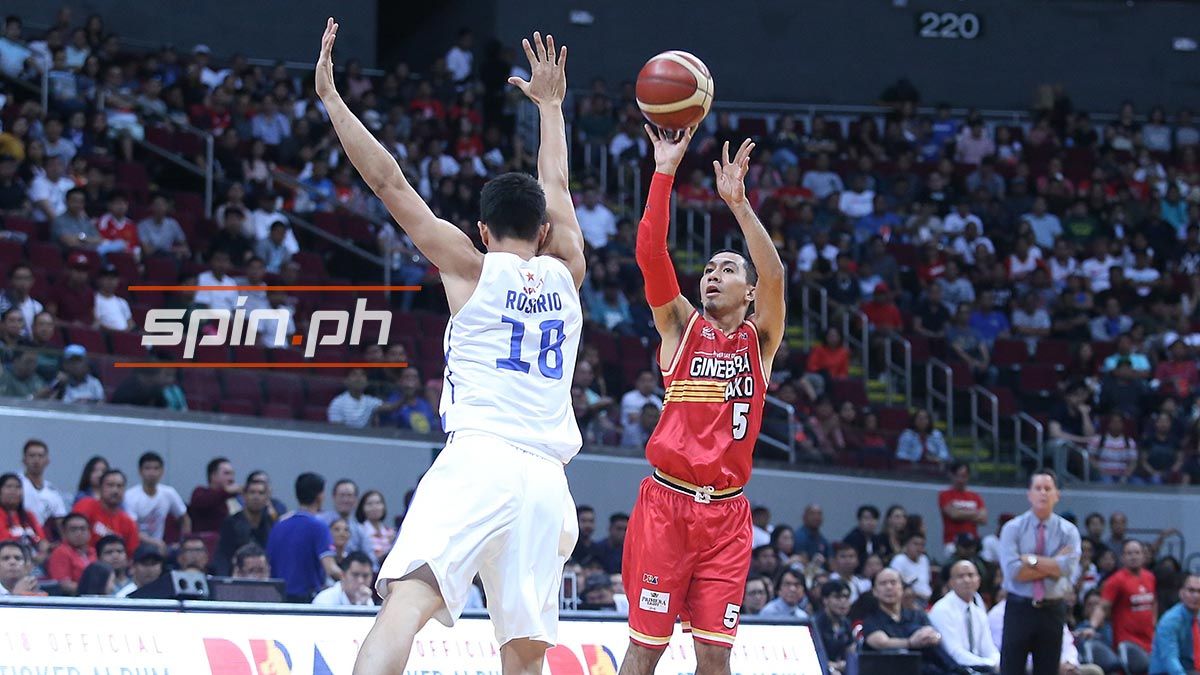 Continue reading below ↓
Recommended Videos
Ginebra coach Tim Cone, however, said the ploy was nothing out of the extraordinary.
"We just wanted to create some pace early. It wasn't a rocket science move. They've been sagging off certain shooters so we decided to spread them out a little bit and run the floor," Cone said.
Cone said that strategy wasn't exactly the big reason for the Game Three win, saying TNT was able to adjust quickly to the starting line-up.
"For a while, it worked, but they figured it out after a while. Kinda maybe shock value, I don't know. Just something we decided to do," said Cone.
Brownlee though believes that starting five worked to their advantage as they were able to set the tone of the match.
"It worked today. Next game could be different, may not work next game. Coach will definitely look at that and play us better and we can build on that," said Brownlee.
PBA Updates