EUPHORIA over Barangay Ginebra's first PBA championship in eight years has barely died down when a dampener came for Sol Mercado.
Mercado's girlfriend, actress Denise Laurel, said on Twitter on Thursday that he and the veteran Ginebra guard 'are just friends' - a stunning twist for a couple who announced their engagement back in 2013.
"I just want to ask all of u for prayers right now and support.. From now on Sol and I are just friends..I am very happy for him! But please don't tag me first on anything that has to do with him :) we both tried our best thankyou," the actress posted on her official Twitter account @D_Laurel on Thursday afternoon.
The announcement came as a shock, more so for fans who, just a night earlier, had seen Laurel behind the Ginebra bench deep in prayer as the final seconds ticked away in Game Six of the PBA Governors Cup Finals against Meralco.
ADVERTISEMENT - CONTINUE READING BELOW ↓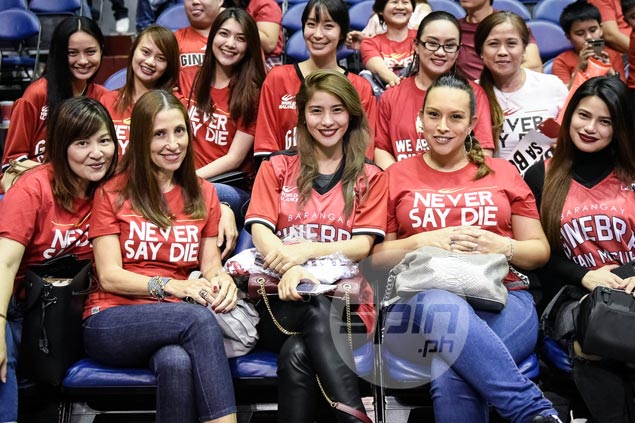 Ginebra won, 91-88, behind Justin Brownlee's buzzer-beating three-pointer, handing the popular franchise it's first championship in eight years.
It was also Mercado's first championship in an eight-year career.
[See Sol Mercado ends own search for title - and finds a home at Ginebra]
Mercado and Laurel were among the more popular athlete-actress pairings, regularly attending PBA functions. Laurel has a son, Alejandro, from a previous relationship.
ADVERTISEMENT - CONTINUE READING BELOW ↓
Mercado and Laurel had in fact planned to get married in 2016 but decided to postpone it because they had a hard time picking a date amid their busy schedule, the Kapamilya actress told our sister site PEP.ph.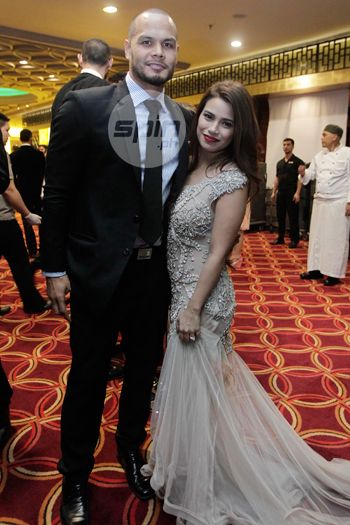 Laurel later posted a succeeding statement, apologizing for 'raining on Sol's parade' and insisting that the Ginebra guard 'wasn't dumped.'
ADVERTISEMENT - CONTINUE READING BELOW ↓
Later, Laurel again said sorry for 'not thinking clearly.'
[See Ginebra WAGS turn from cheerleaders to prayer warriors during games]
Laurel denied that there was a third party involved in what she insisted was an 'amicable' separation.
"Sol is amazing and did not do anything wrong please. Do not speculate.. God just has other plans please don't tweet him about me too n pray for him," she said.
Laurel then said: "Also please respect Sol he did not cheat on me he didn't do anything wrong.. we both been trying for a while now :) he's amazing and brought so much into my life :) God has something's planned for us both."
Laurel and Mercado have been together since 2012 and both already planned to settle down and build their own home until the untimely break up came.
PBA Updates