PASSI CITY – David Murrell of Converge captured the Slam Dunk Contest on Friday, overcoming two perfect dunks from Tyrus Hill during the main PBA All-Star Weekend sidelight at the City of Passi Arena.
Murrell scored 92 points on his two dunks in the final, nipping Hill by one point despite an impressive performance from the Blackwater rookie.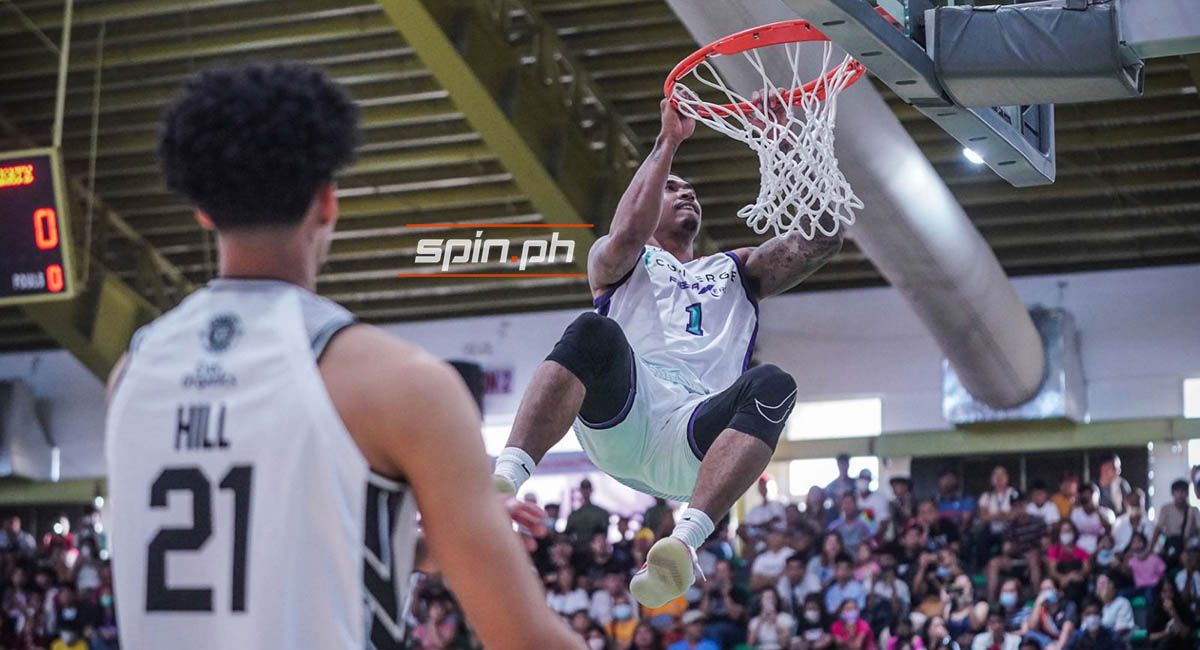 ADVERTISEMENT - CONTINUE READING BELOW ↓
Murrell had a pair of 46-point efforts in the final, just enough to beat Hill who scored his second 50 on a dunk over Jamie Malonzo of Barangay Ginebra to make up for his 41 in his first dunk.
Hill also scored a 50 in the first round, enabling him to reach the final along with Hill on a combined score of 92.
Murrell completed two 360-degree dunks in the final to win the crown as a misplayed first dunk where Hill attempted a Vince Carter-style dunk proved costly.
Brandon Ganuelas-Rosser of NLEX scored a combined total of 89 while Chris Lalata of Phoenix came in last at 80.
Encho Serrano of Phoenix pulled out of the contest at the last minute, citing a sprained ankle.
Get more of the latest sports news & updates on SPIN.ph