PBA champion coach Dante Silverio marked his 77th birthday on Friday night with a party for his former players and car racing colleagues - and an advice to the current generation of basketball coaches.
Silverio threw a party at Spotlight in Makati that was graced by, among others, four-time PBA MVP Ramon Fernandez, former Rookie of the Year Gil Cortez, Ed Cordero and Emer Legaspi, who all played Toyota during the early years of the pro league, as well as contemporaries on the race track.
Although he's been out of the basketball loop for more than two decades already, Silverio also graciously shared his wealth of basketball experience, when asked about his thoughts in light of the recent Gilas Pilipinas debacle in the Incheon Asian Games.
"Of course, the main objective (in a basketball game) is to win. Everybody in an organization would like to be on top of the situation. But of course, along the way, sometimes, it (winning the championship) cannot happen," Silverio told Spin.ph during the seventies-themed party.
Silverio, who won five championships at the helm of Toyota, reiterated that even if the coach fails in his objective, it is important to recognize the effort of the players who sacrificed for the team.
Continue reading below ↓
Recommended Videos
"You just have to accept the fact that it (winning) doesn't happen all the time, but what's important is the perseverance of the people behind you, doing the best for the situation," said Silverio, who also led Shell to runner-up finishes in the 1988 PBA Reinforced Conference and the 1989 Open Conference.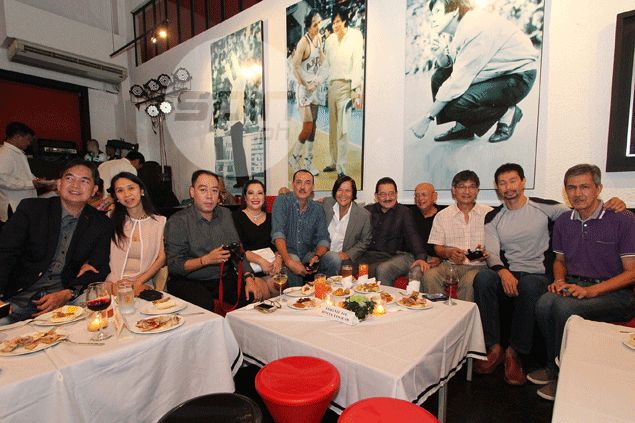 Silverio didn't touch on the recent seventh-place finish on Gilas in the Asiad, though he emphasized that in coaching a basketball team or an organization in general, leadership is a two-way street.
"What is foremost in being a head of an organization is leadership," he stressed.
"You have to relate to them (players or followers) the importance of the organization, what the organization's objective is and what's the foremost motto for the team," he added.
"The point is, we give and take. You don't lord it over others. If you try to lord it over them, the situation becomes different, give and take ang buhay, that's the motto of life to me."
Silverio's last basketball appearance was in 2003 when he piloted Toyota to a 65-61 victory over longtime rival Crispa in the PBA All-Star reunion match at the Araneta Coliseum.