ABU Tratter is thrilled to have a PBA legend in Danny Ildefonso for a mentor after the trade that sent him to Alaska before the PBA Governors' Cup.
The former La Salle standout said he is learning a lot from Ildefonso, a two-time MVP who is now one of the assistant coaches of Jeff Cariaso on the Aces bench.
"Everything," said Tratter, when asked by SPIN.ph on Thursday what he has learned from Ildefonso. "Aspects of mental toughness, simple plays in the post, what I need to work on, just making sure that I know what he went through, and what he thinks that I can improve on. Those are the things that I want to take in."
The 6-foot-6 Tratter was obtained by the Aces in a trade with Blackwater in exchange for Carl Bryan Cruz, shoring up a frontcourt that counts on Vic Manuel, Jake Pascual, Noy Baclao, and Sonny Thoss, among others.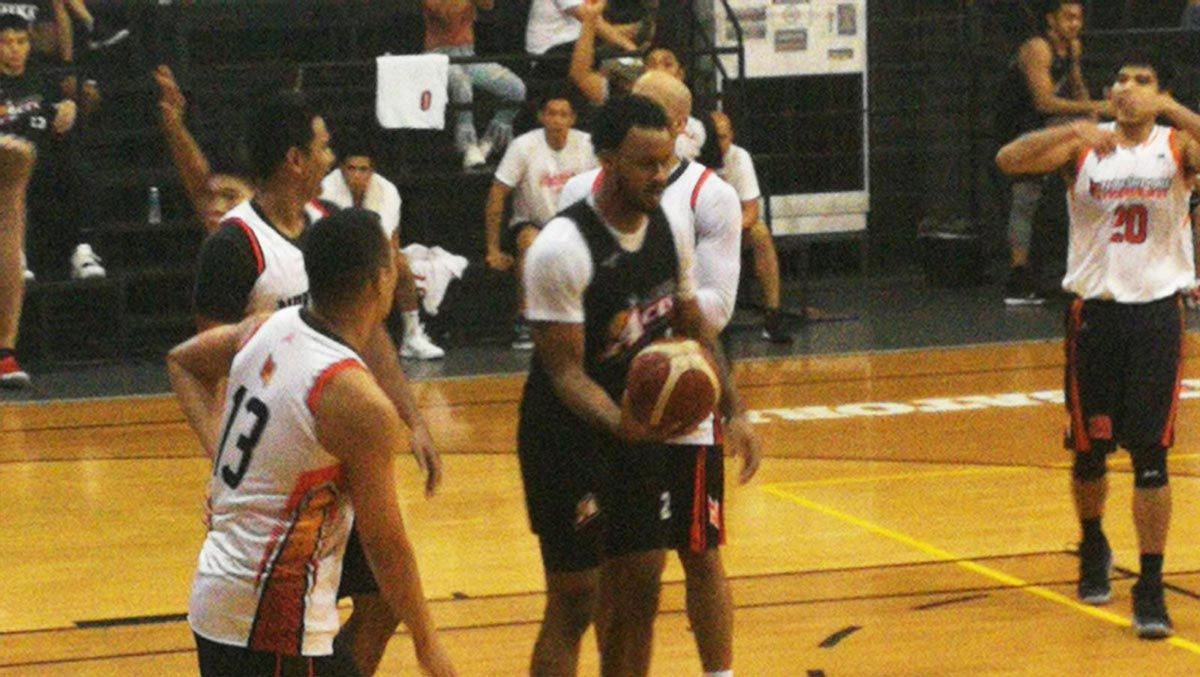 Tratter said having Ildefonso around is huge for his development, and he is eager to learn from a legend.
The 26-year-old Tratter also said Ildefonso's humble beginnings is also something that can serve as an inspiration to him both on and off the court.
"Just having that legend, just knowing that he is such a stature of a player back when he was playing back then, just knowing that, it gives me some kind of inspiration knowing that he's been through what I'm going through," said Tratter.
"He's from a farm, I'm from a farm, he came from such humble beginnings, just knowing his background and the hardwork that he put in, that's something that can inspire," said Tratter.
Alaska coach Jeff Cariaso is excited to see Ildefonso help improve Tratter's game.
"We are fortunate to have someone like Danny I. to really work with him each and everyday. It's not just the skill set and working on improving your game. Given 'yun eh. What's equally important is the fact that being able to be mentored and talked to by coach Danny, understanding how it is to be a professional, and what it takes to win and to be successful. We are excited about that," said Cariaso.
Tratter said his game has definitely improved with the mentorship of not just Ildefonso but also assistant coach Tony Dela Cruz, who helps polish his shooting and hopefully extend the big man's range.
"It will definitely be improving, overall, outside shooting. Coach Tony (Dela Cruz), he does a great job of giving me aspects of my shot or my form that I need to work on to develop a three-point range," said Tratter.
"Just overall game, keeping it simple, being a lockdown defender, get rebounds, and the scoring and all that," said Tratter.
Tratter also is glad to reunite with former La Salle teammate Jeron Teng. They won a UAAP championship with the Green Archers in 2016.
"Just being able to reminisce on the old days. I won a championship with Jeron. We always go back and forth, do you miss it? We say we miss it. Watching the games now, we definitely miss it," said Tratter.
PBA Updates