FOR reprising an Allein Maliksi act, sophomore Troy Rosario found himself at the receiving end of a hefty PBA fine.
The TnT Katropa forward was meted a P25,000 fine for doing a 'cooking gesture' on the team bench during Game 3 of the Texters' Commissioner's Cup semifinals series against Barangay Ginebra Kings.
Rosario was caught by the camera making the gesture while talking to teammates Anthony Semerad and Ryan Reyes on the bench after being whistled for a flagrant foul penalty 1 against Ginebra's Aljon Mariano.
The incident came at the 6:28 mark of the final quarter and the Kings already leading by as many as 21 points, 109-88.
Maliksi was also found culpable of doing the same thing during Game 4 of Star's Philippine Cup semifinals series also against Ginebra.
[See Maliksi, Pingris fined for 'comments detrimental to league']
Although the Star wingman initially said the gesture was directed towards his Hotshots teammates, Maliksi later admitted on social media the act was actually a reaction to officiating.
He was later fined P20,000 for the gesture.
The league said all corresponding fines go directly to the PBA Players' Trust Fund.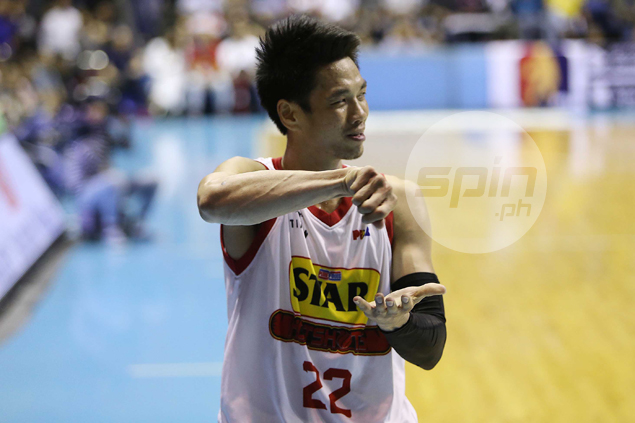 Continue reading below ↓
Recommended Videos