CONVERGE team management denounced what it referred to as 'assault' committed against Barkley Ebona by Meralco's Allein Maliksi in their hotly-contested PBA Governors Cup game over the weekend.
The FiberXers referred to video footages showing Maliksi charging at Ebona and reaching for the neck following the duty foul the Converge big man committed in the dying seconds of the game which the Bolts won in overtime, 132-129.
As precautionary measure, Ebona subjected himself to a medical test and medico-legal findings revealed he sustained a "soft tissue injury secondary to mauling," according to Converge.
"Converge joined the PBA with the intention of building a track record of discipline, competitiveness, and sportsmanship that Filipino basketball fans love. And we have carried these values in every game that we played," the team said in a statement.
"Thus, we are deeply concerned that such an incident happened where one of our players was put in danger by another player."
ADVERTISEMENT - CONTINUE READING BELOW ↓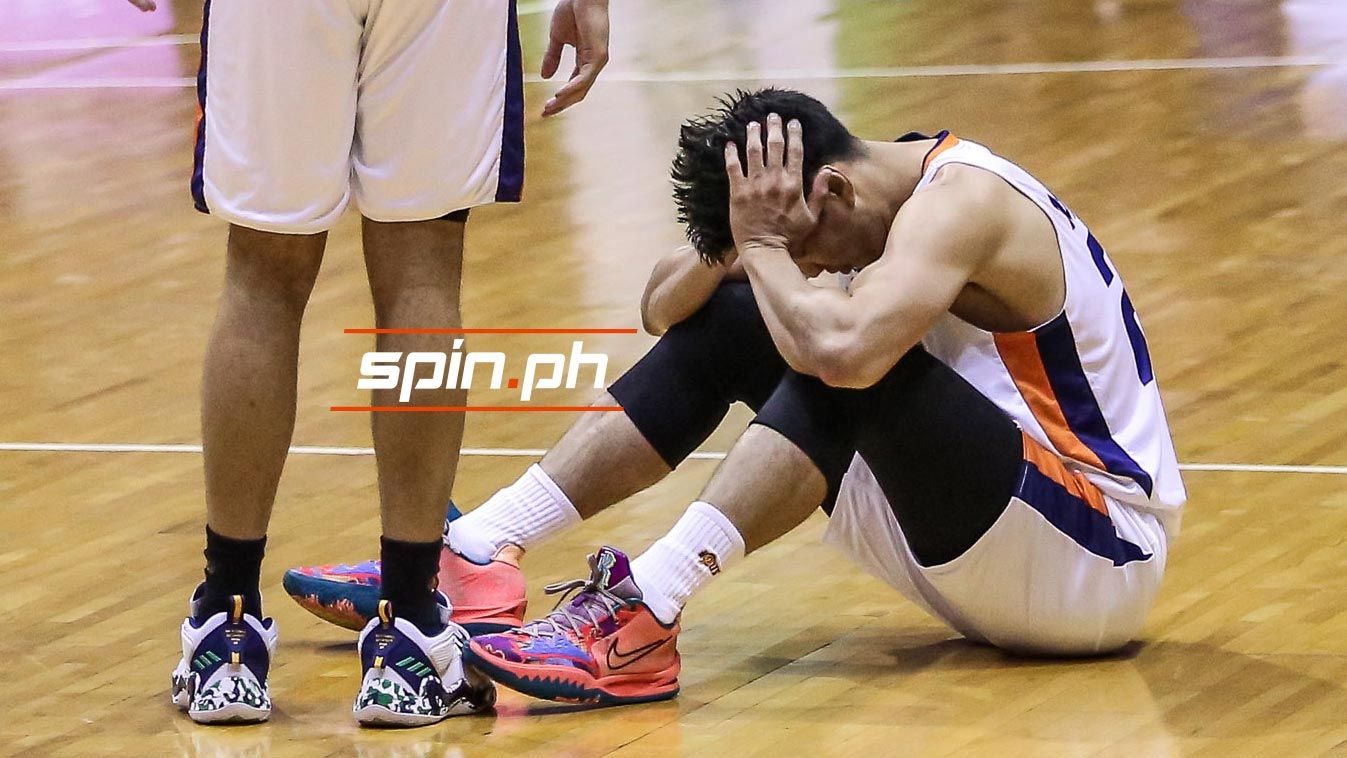 In a separate statement posted on its IG account, Meralco apologized to the fans for the incident, which it claimed was sparked by Ebona striking Maliksi hard.
The team also said Maliksi 'only placed his hand near the neck' of Ebona, and 'no pressure was applied and Allein held himself back from further action until they were separated.'
But it did emphasize the act of retaliating isn't cultivated in the nature of the organization.
"While we stand by Allein, a teammate of good character, we also acknowledge that reacting to provocation does not reflect the culture we have built," said Meralco management.
The PBA had since penalized both players, with Maliksi bearing the brunt of a one game suspension on top of a P75K fine. Ebona meanwhile, was penalized for P5K and warned of a stiffer penalty with a repeat of such action.
Converge also took exception to the claim of Maliksi that the FiberXers were out to hurt Meralco import KJ McDaniels in answer to Raymar Jose's similar action against Converge's Jamaal Franklin.
"Our previous games, whether win or lose, will show that our players have always played fair and displayed honorable sportsmanship," said the FiberXers in their statement.
"We trust that the PBA Management and Board will be fair and just in its investigation and handling of this matter. Such ruffian behavior has no place in a professional basketball league.
ADVERTISEMENT - CONTINUE READING BELOW ↓
We thank our fans for their concern on Ebona and their continuing loving support to the Converge FiberXers. We will move forward with our vigorous campaign in the PBA Governors Cup. We are even more determined to close the elimination stage strong. We will #NeverBackDown.
Get more of the latest sports news & updates on SPIN.ph