IF Barangay Ginebra coach Tim Cone would have his way, he'd rather work out in a training facility which will be for the exclusive use of the team.
It's better to be safe than sorry.
"I'm not too keen on working out at a gym right now, except if the gym is private to us," he said. "We don't want a public gym where someone is playing before or after."
The 62-year-old raised the suggestion as PBA officials with coaches and team managers this Friday to discuss how to go through health protocols to be implemented once team practices finally resumes in two weeks' time.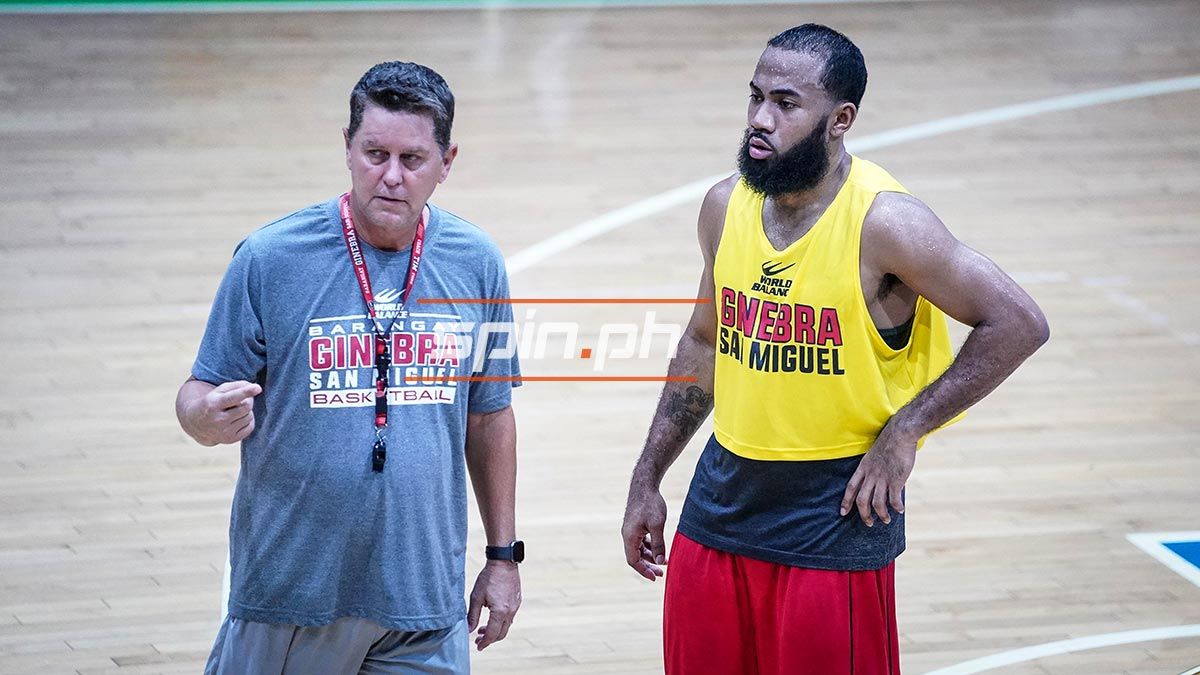 Continue reading below ↓
Recommended Videos
Before the pandemic, the Kings regularly practiced at the Upper Deck Sports Complex in Ortigas, a facility they shared with the Phoenix Fuel Masters. The two teams however, practice in separate playing courts.
Meralco is the only team which has its own practice facility inside the Meralco compound, although Columbian Dyip also maintains its own playing court located at the Azure Urban Resort and Residences.
Under the protocols approved by the IATF (Inter-Agency Task Force for the Management of Emerging Infectious Diseases), teams are only allowed to practice by sets for at least an hour inside the gym.
Only five personnel will be permitted inside the court – four players and a trainer or coach, according to Games and Amusement Board (GAB) chairman Baham Mitra.
The PBA initially batted to have six people in the gym including a health officer.
"Yung lima na yun, puwede na yun, apat na player, isang coach o isang trainer. Yung health officer does not have to be in the playing court," said Mitra. "Nasa labas lang siya, i-check lang yung mga players kung wala silang lagnat."
At the end of practice, there will be a 30-minute interval to disinfect the facility.
"Pasok sila nang alas-otso hanggang alas-nuwebe (ng umaga). Linis. Then (by) 9:30 pasok na yung isang team. By 10:30 tapos na yan. Linis. Eleven a.m. naman ang kasunod, Parang ganun," said the GAB chief.
Given the circumstances, Cone said it's imperative for teams to health protocols to the letter.
"This is on us to make sure we're doing the right thing," Cone said on Sports Page aired over TV5 and One Sport. "We can't really have a wild card out there doing his own thing."
"If we can prove that we are doing this the right way, prove to the IATF and the board, I think we can progress to a point that we are playing games."