ALASKA was inches away from victory in Game Five, but instead now find themselves one defeat away from another PBA Finals loss.
At the center of it all was Kevin Racal, who came inches away from grabbing the loose ball - or at the very least tapping it out of bounds and away from the hands of eventual Magnolia game-hero Paul Lee.
With the clock winding down, Racal dived for the ball following a crucial block by Mike Harris on Romeo Travis' drive. Unfortunately, Racal was beaten to the ball by Lee who hit the wide-open baseline jumper to give Magnolia a 79-78 win.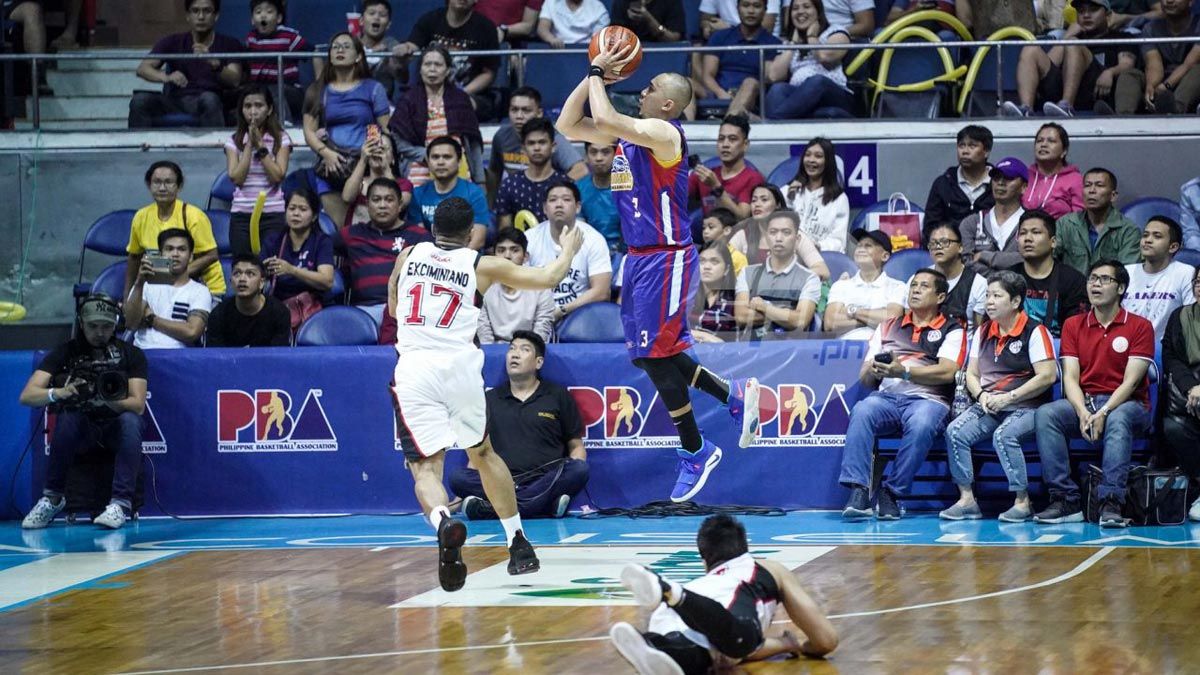 Continue reading below ↓
Recommended Videos
A few possessions prior to Lee's game-winner, Racal also missed a lay-up on a three-on-one break that would have also handed Alaska a four-point lead. Instead, Ian Sangalang scored on a three-point play on the other end.
Alaska coach Alex Compton, however, declined to pin the blame on Racal, and instead lauded him for his effort in Game Five.
"You make a lay-up and we are up by four. I don't blame our guys. I'm not angry at it. We are all disappointed. Get a lay-up, miss, get a lay-up, miss, they go down and hit a three-point play. That kinda changes everything," said Compton.
On the possession that led to Lee's game-winner, Compton said: "I thought Mike was phenomenal defensively at the end. You've got a big block on Romeo. It looked like we are good. And then, K-Racs got us four or five loose balls for diving in that game. I thought K-Racs was awesome."
"And he dove and that one was an inch out of his grasp. What happens if when K-Racs dives to get the ball, his arm grew two inches, and he bats it down court? Then I'm your first interview (in the postgame press conference) and not Chito (Victolero)," Compton said.
Compton said no team should be disappointed about the effort in Game Five.
"There's things that we can clean up but neither team, whether fans or families should be disappointed with that effort," Compton said.